Promwad wins "HR Brand Belarus Award"
On December 5, in Minsk, the winners of the prestigious international contest "HR Brand Award" were announced, which marked the best projects in the field of personnel management and the company's reputation as an employer.
Promwad won the most competitive nomination, "Capital".
Our project "From the growth of the engineering team to the development of the electronics industry" was evaluated by members of an independent jury from Russia, Belarus and Poland (experts and practitioners in the field of HR, who lead large international companies, HR departments and projects in the field of personnel recruitment).
Together with us, more than 20 companies participated in the "Capital" nomination, and the 10 strongest reached the final: Gazpromneft, Keramin, Belinvestbank, SoftTeco, ADANI and other well-known brands.
However, it was our HR project that won first place by unanimous decision of the jury.
At the HR Brand Award case conference, we shared our experience and talked about Promwad's internal HR projects, thanks to which we expanded our engineering team by almost 50%, while maintaining manageability and highly skilled developers.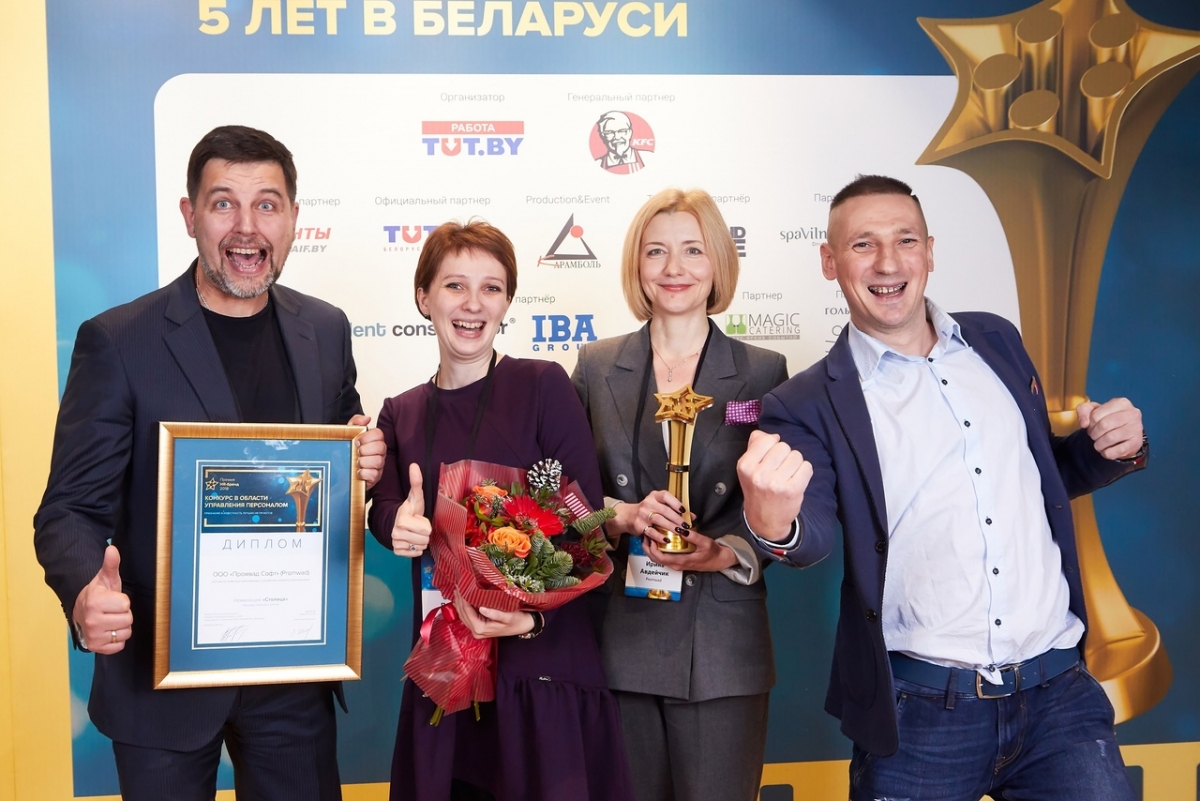 We demonstrated a whole range of HR-tools: an effective training and adaptation system, a unique internship project for students and mature specialists, emotional recruitment through the use of the Oculus Go virtual reality glasses and the Promwad Travel project, which we are developing with the support of the Adventure Racing Federation (ARF.BY).
Promwad HR Director Irina Avdeychik explained that our experience can be replicated and applied to any other company that operates in a competitive market, regardless of its field of activity.
Promwad does not limit its contribution to the development of personnel to the internal goals of the company, but thinks globally. We believe that by making a long-term contribution to the development of the entire industry today, we will receive more tomorrow.
Therefore, we openly share our experience, and we will be happy if other players in the electronics industry follow our example.