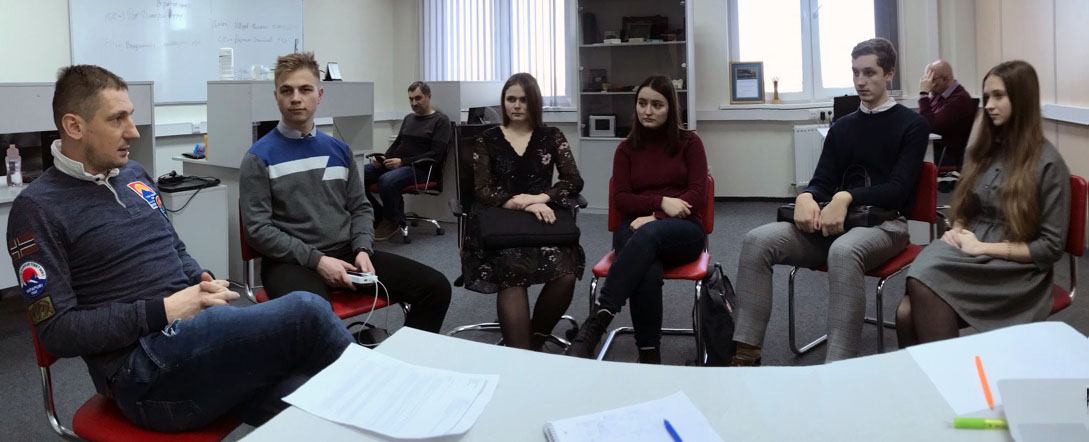 Internship at Promwad: new career opportunities for marketers
On February 21, the founders of our company met with student interns, who develop new value propositions for the Promwad clients within the marketing department.
The project involves seven students of the Belarusian State University and St. Petersburg State University. Since the beginning of 2019, this team of young professionals has been studying business in the electronics design industry under the leadership of Maxim Maclay, a Deputy Marketing Director at Promwad. In February, interns focused on developing value propositions in the field of electronics design and manufacturing.
"Our mission is to take the business of our customers to a new orbit with our engineering expertise," said at this meeting Roman Pakholkov, a founder and CEO at Promwad. "We should have a deep understanding of our customers' problems and offer unique solutions for their growth. Please, forget about the list of standard services and mass mailing of commercial offers".
"Value propositions help Promwad build trust with customers and focus on the long-term benefits of the project," said Maxim Maclay, the supervisor of marketing training for the student interns. "Orientation to the immediate profit from the sale itself is a dead end for any company."
The Promwad electronics design house is always open for work with enterprising and ambitious students—marketers, embedded software and hardware engineers. Also, we cooperate with universities to bring their curriculum closer to real business practice.
If you have any questions or suggestions on this topic, feel free to contact us.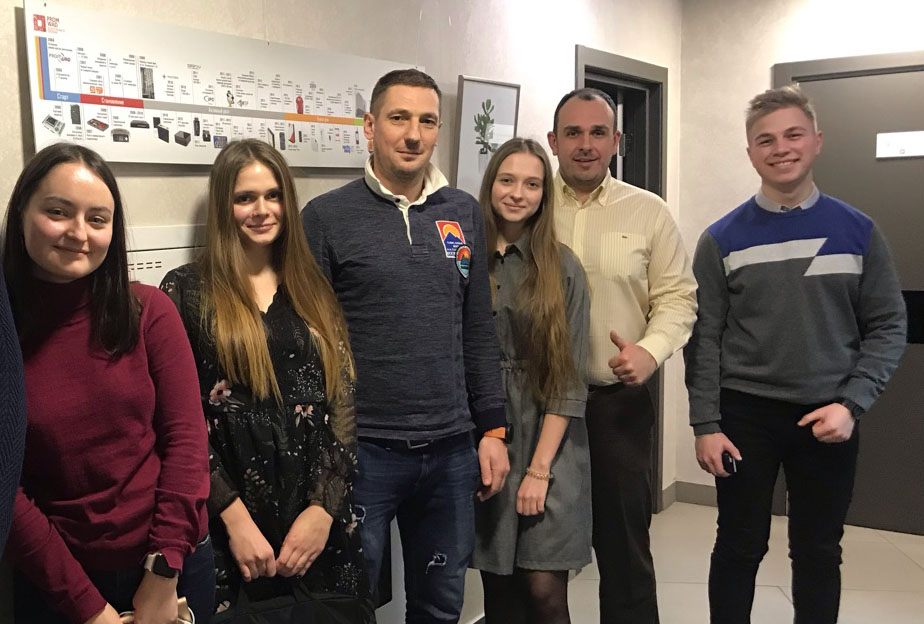 P.S. Students' feedback on the meeting:

Valeria Belousova:
"I wish to thank Roman and our team members for the productive meeting and greater motivation. Due to our conversation, we realized the strategy, direction and identified the primary aims of the company. It was important to me to find out that Promwad leaders are open-minded people with deep thinking and expertise."
Tatiana Buyko:
"It was a pleasure to meet such a great person and a real professional. Very informative, motivating and inspiring."
Polina Isakova:
"For me personally, meetings with such progressive, influential and open-minded businesspersons like Roman Paholkov not only motivate and inspire myself but also show me that hard work and continuous improving always pay off. Roman is a great example of the leader of his own field. The main thought that our meeting brought to my mind is that it's important to think globally, act professionally and work diligently."
Daniel Samoshchenko:
"First of all, I want to say thanks to Roman for taking the time to meet with us. It was very interesting to hear about the history of Promwad and its founder. Roman gave us some useful tips, which will definitely help in the future."
Darya Misnik:
"Firstly, learning the Promwad history from the first person was crucial for me. That helped to build a fuller picture of the path that Promwad had overcome in 15 years and to clearly assess the direction of its future development.
Secondly, after the meeting, some points were clarified that I, due to the lack of technical education, did not quite understand.
Finally, the most important thing is to realize that first of all Promwad is the people, who are behind the development of the company. Thus it is impossible to imagine a better motivation than observing the enthusiasm and strong belief in Promwad's actions and in us."