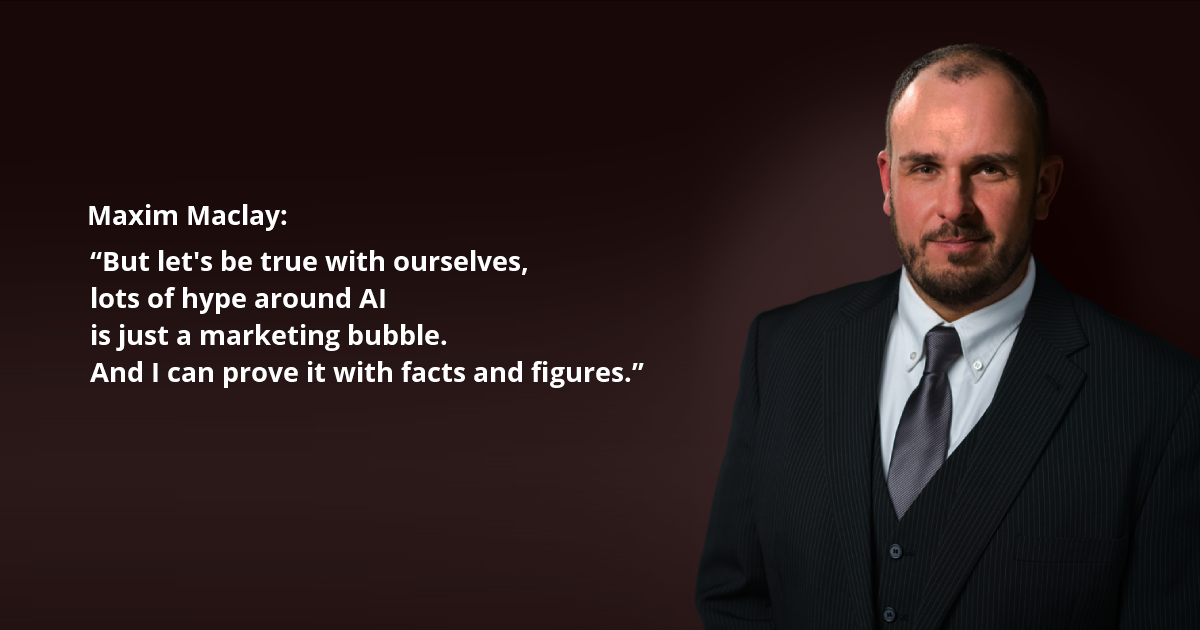 Artificial intelligence: 3 ways of its use and abuse in the design of innovative products
Once artificial intelligence or AI was just a buzzword for future innovations. Today it penetrates various business areas and begins to have a real impact on our lives. "But let's be true with ourselves, lots of hype around AI is just marketing bubble," says Maxim Maclay, CMO at Promwad, "and I can prove it with facts and figures." So let's consider how AI can be misunderstood not only by "ordinary" people but also by professional investors.
Way 1. AI business without any AI
"AI as a machine-learning technology may be used in very unexpected ways or may not be used at all," explains Maxim Maclay, referring to an article published by The Financial Times.
The article says that more than 40% of European who position themselves as developers of artificial intelligence, do not use any elements of AI in their core products. They do it to take advantage of the hype around this technology. As it turned out, they either use it for trivial things like chatbots and fraud determination or do not actually use AI at all.
Overhyped AI acts as a magnet for investors. London venture capital firm MMC conducted a survey showing that "AI startups" attracted 15–50% more funding than companies using other technologies. As a result, among almost 3000 AI startups from 13 EU countries only 60% really deal with AI. All the rest are just misleading their customers.
As an expert in marketing, Maxim Maclay shows amazing examples of misleading strategies:
Way 2. Pseudo-AI with a "personal touch"
Some companies position themselves as AI projects, but in reality they hire low paid humans to pretend to be AI pretending to be human. And while the project is working in manual mode, its owners can actually develop AI neural networks and algorithms. Or not.
This strategy can significantly reduce operational cost and help overcome business development hardships.
Such a "prototyping the AI with human beings" approach allows building a product before "AI is invented", skipping all the tech difficulties, but it's not scalable at all. "Fake it till you make it" is a motto in such cases.
"Of course I am not an AI sceptic", says Maxim Maclay, "I believe in its great potential, but we should remember that behind beautiful words must be real case studies" So, let's consider the real AI, a sophisticating technology able to bring amazing value:
Way 3. AI application in business, a real one
One of the most successful application areas for AI is an enhancement of customer journeys. Most businesses—91%—with implemented AI projects claim that they were able to improve customer experience by deepening intimacy, bringing measurable improvements in the speed of complaint resolution and enhanced call-volume processing. As a matter of fact, gains in customer satisfaction improve customer lifetime value and revenue performance.
Moreover, AI took a more active role in managing the companies technical ecosystems. Here are some positive statistics considering existing AI implementation (collected by interviewing 1000 IT and business leaders):
73% say AI enhancements have already changed the way of doing business in a much better way.
72% agree AI is going to be critical to the market differentiation.
61% claim that the share of roles requiring AI will grow in the next three years.
Here are just a few names of leading companies in AI ranked by the number of world-class patents published by Forbes. Among them are Microsoft, Alphabet, Intel, and Qualcomm.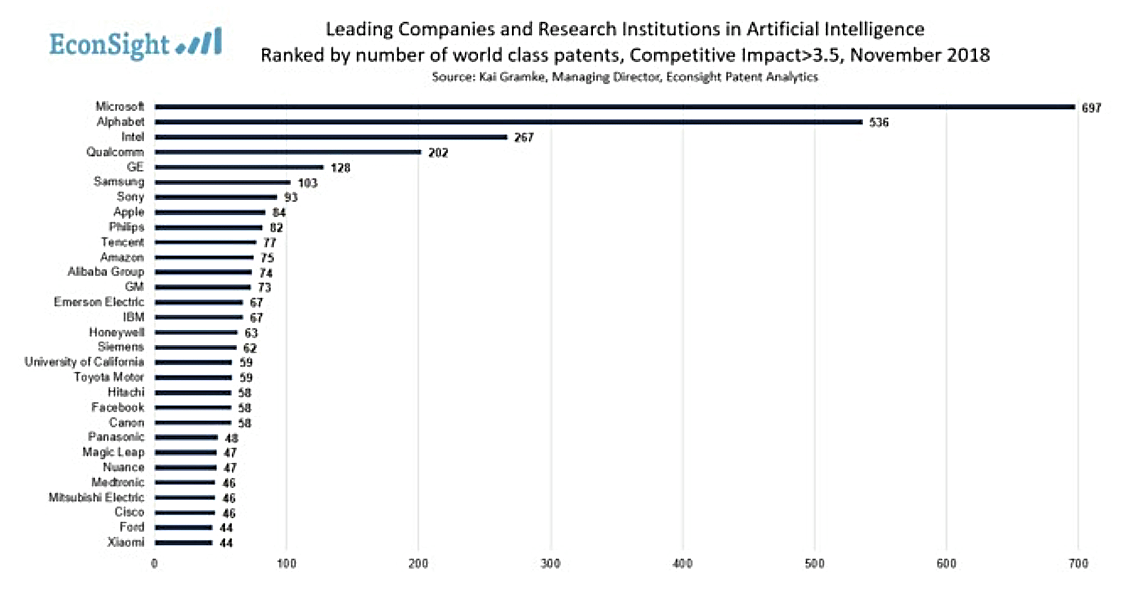 Now doubt, AI deployment requires deep tech expertise in Big Data, neural networks, Machine Learning (ML), etc., and, basically, can be extremely challenging, but the possible business value is rewarding.
Promwad is not afraid of difficulties, on the contrary, we are ready to face and overcome them in order to create the most competitive products for our customers. In case you have AI or ML know-how, we are ready to help you with any aspect of the hardware and embedded software side: mechanical design, firmware development, prototyping, and more. Contact us to discuss our possible cooperation.