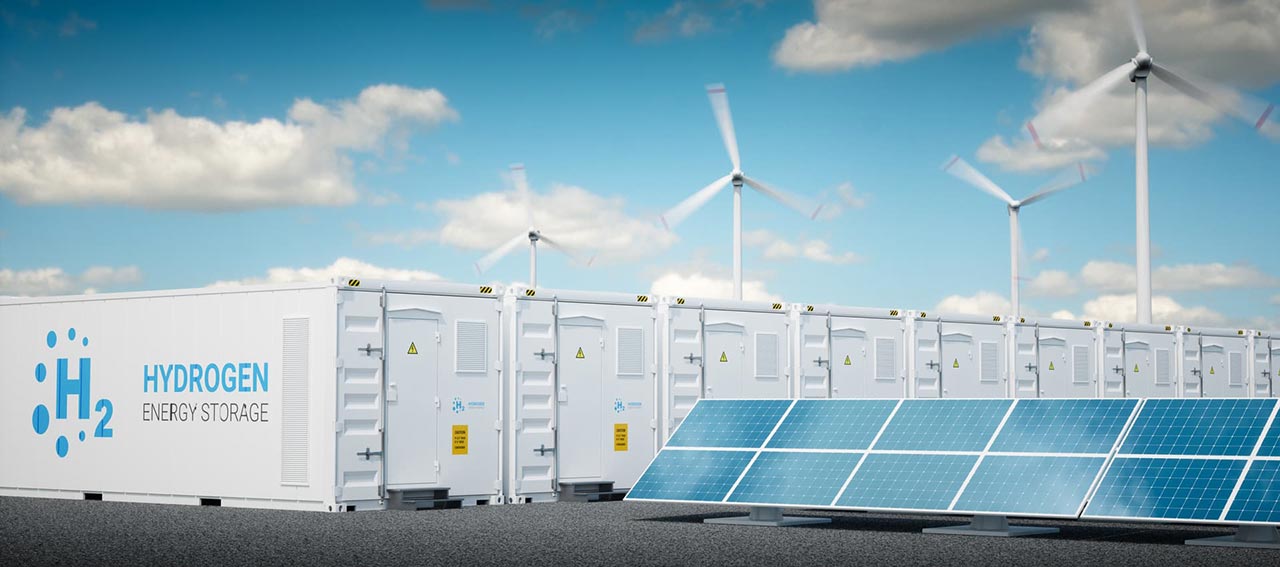 Electronics Engineering for Green Energy
MIT has recently published an annual Technology Review with the list of the most influential technologies for 2021. Among them, they highlight Green Hydrogen as the most ethical fossil fuels replacement. 
Some would argue that this title is now reserved for electrification. Well, that's it, but it's not a panacea. You cannot electrify the entire energy system. Firstly, it's very challenging. Secondly, it is not cheap at all. So it's just about right to get on the track of decarbonization through hydrogen made from renewable power sources.
Colorless hydrogen getting more and more colors
Market research agency Wood Mackenzie distinguishes the commonly used types of hydrogen as a chemical for industry: 
Brown hydrogen – is one made from lignite or coal gasification.
Gray hydrogen – hydrogen made via steam methane reformation of natural gas. 
Both substances are far from being carbon-free. The same can't be said about blue hydrogen. 
Like grey hydrogen, blue hydrogen is produced via natural gas steam methane reformation, except that the generated CO2 emissions are captured and stored, so it's "greener", although its production process is not. 
That's where the green hydrogen comes into play. It is the birth product of solar and wind energy electrolysis. It is starting to gain momentum as renewable sources installations are mushrooming across the globe. In the article "Cheap renewables could make green hydrogen a practical replacement for fossil fuels" for MIT Technology Review, Peter Fairly states that this will lead to the vast global network of green hydrogen electrolysis plants in the future.
The international coalition of energy industry executives, ETC, in this week's report, claimed that the investments required for decarbonising throughout all industries reach $15 trillion over the upcoming 30 years. They insist on the widespread adoption of clean energy across the economic sectors as a key for zero emission goal by 2050. Notably, hydrogen consumption is expected to grow to 500-800 million tonnes per year by mid-century, accounting for 15-20% of total energy demand. For reference, currently, it amounts to 115 million a year. Around 85% of the required investment would be in electricity generation and 15% in electrolysers, hydrogen production facilities and transport and storage infrastructure, said ETC.
Electronics engineering for alternative energetics at Promwad
Promwad supports the concept of green energy and green hydrogen as an alternative to diesel and gas, in particular, in both words and deeds: we are launching an advanced R&D for green energy and e-mobility initiatives. We gather best practices from the completed projects in hydrogen fuel cells, hydrogen electrolysis, smart charging, and various EV solutions. 
Now our automotive department is launching a project connected with green hydrogen generation. We hope the trend will grow as it's a flexible way for energy storage, fuel in vehicles, raw material in industry or fuel for heating, especially in regions where direct electrification is challenging to realize.
Promwad is a reliable partner in green energetics for scientific institutes and energy sector companies. So let's make the planet greener by cooperation in the accomplishment of promising projects!