Electronics of Tomorrow: the Scandinavia's leading industry exhibition and conference
On May 7-9, Denmark hosts Electronics of Tomorrow (EOT), a large event that includes an exhibition and a conference. The exhibition center in Herning City will become a platform for networking with companies from Scandinavia and Northern Europe.  
Part 1. Exhibition
The exhibition is aimed at demonstrating and discussing innovations in various market sectors, including hardware and software modules, electronics manufacturing services, embedded software/hardware, EMC/ESD, Internet of Things, PCB design and wireless technologies.
This year EOT launches the new MakerChain area, where inventors—professional engineers, enthusiasts, and staff of the hi-tech research labs—will show how their innovative ideas become the solutions for the future electronic products and marketable technologies.
Rolf Sylvester-Hvid, an editor at the Danish magazine Aktuel Elektronik, highlighted that philosophy of the MakerChain can transcend traditional product development. He said: "The products and technologies that change our everyday life can rarely be foreseen. We hope that with MakerChain we will create close contact between the educational environment, the industry, and creative souls".
This new area will be supported by Farnell and IDA Embedded.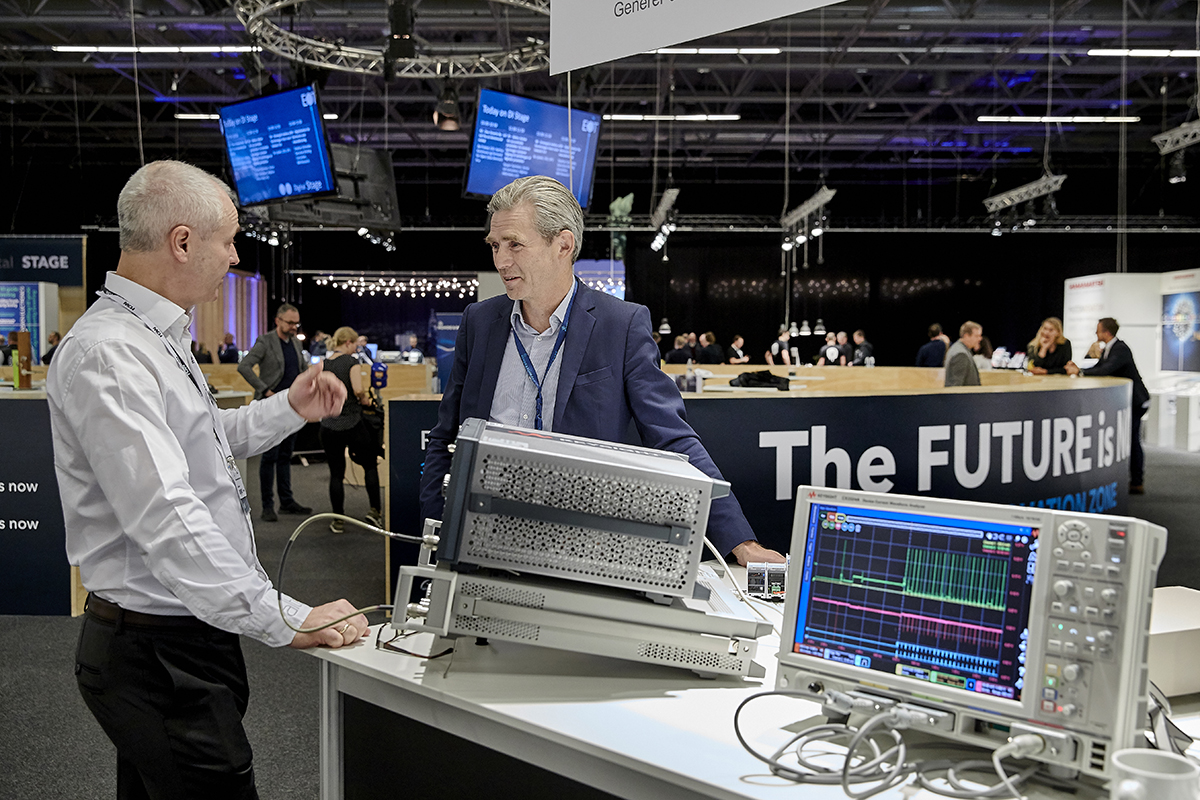 Photo source: www.eot-expo.com
Part 2. International conference
The EOT conference will be divided into six tracks:
Startups & funding
Tech
Business
Security
Wireless & Cloud
Astronaut Andreas Mogensen, Denmark's first man in space, and David Parker, Director of Human and Robotic Exploration at the European Space Agency (ESA), confirmed among other speakers at EOT.

In September 2015, Andreas Mogensen spent ten days aboard the international space station (ISS), where he carried out several scientific projects. Andreas and David will give their views of the space industry and its prospects, including the importance of space research and the space industry for technological development.

In our opinion, this is a great opportunity for you to expand your network and communicate with experts in the electronics industry of Scandinavia and Northern Europe. Registration for the event is free.