Manufacturing in China know-how: enclosure design
We are launching a set of know-how articles on how to design & manufacture device enclosure. Together, we will take an adventure from the stage of concept to mass production. Let's consider the process of enclosure design today.
The design of your device is, to a large extent, the most important criterion by which customers assess and, hopefully, choose your device. While embedded developers may not fully agree with that, it's better to take it into account while your product concept development.
Enclosure design usually involves several constraints:
customer's wishes;
product purpose;
product area;
ease of use;
operating conditions.
Generally, at the beginning of the project, designers work out a range of options. After developing at least 5-7 alternatives, project managers introduce 2 or 3 most appealing to a customer.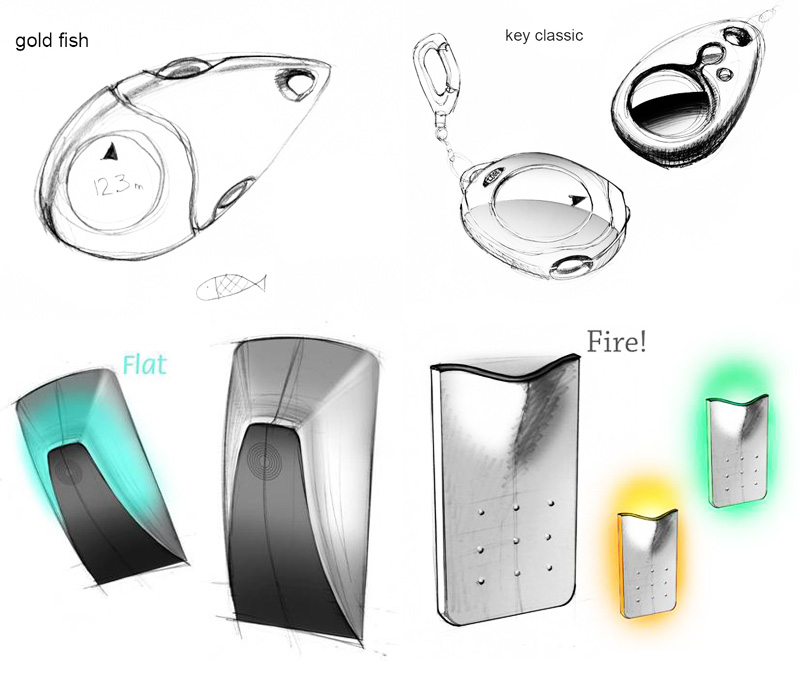 Example: sketches of new electronic devices created by Promwad's industrial designers
A bunch of ideas from a customer's side is usually not always feasible. Experienced enclosure designers are responsible for eliminating manufacturing or exterior contradictions. They perfectly know that the process of the agreement takes much time, and usually is more challenging than the project itself. Be ready for this. 
One more critical moment in agreeing on a final option is the involvement of a design engineer in a project. His main task is to ensure that the chosen alternative is achievable. He or she balances between the designer's creative vision and the real requirements of manufacturing. If the designer works alone, the development might be delayed. 

Example: a sample of an onboard car recorder developed by the Promwad team. The enclosure is designed in the 3D printer using laser stereolithography technology
We hope it was useful for you, and know you'll avoid common mistakes while launching your product development. In the next article, we'll share with you some technical insights into the enclosure development. Stay tuned!
Our industrial design projects