Key industry players establish FiRa Consortium to enhance UWB ecosystem
Last week we touched upon some of the mesh networking protocols under the IEEE 802.15.4 ecosystem. We mentioned Zigbee, Wi-SUN, and Thread, but there is one more, not as commonly-used, though. Ultra-wideband or UWB technology has been around for years. It was primarily used in seamless access control applications, peer-to-peer and location-based services, providing a higher level of security, accuracy and RF connection robustness, and lower power consumption in comparison with other wireless connectivity technologies.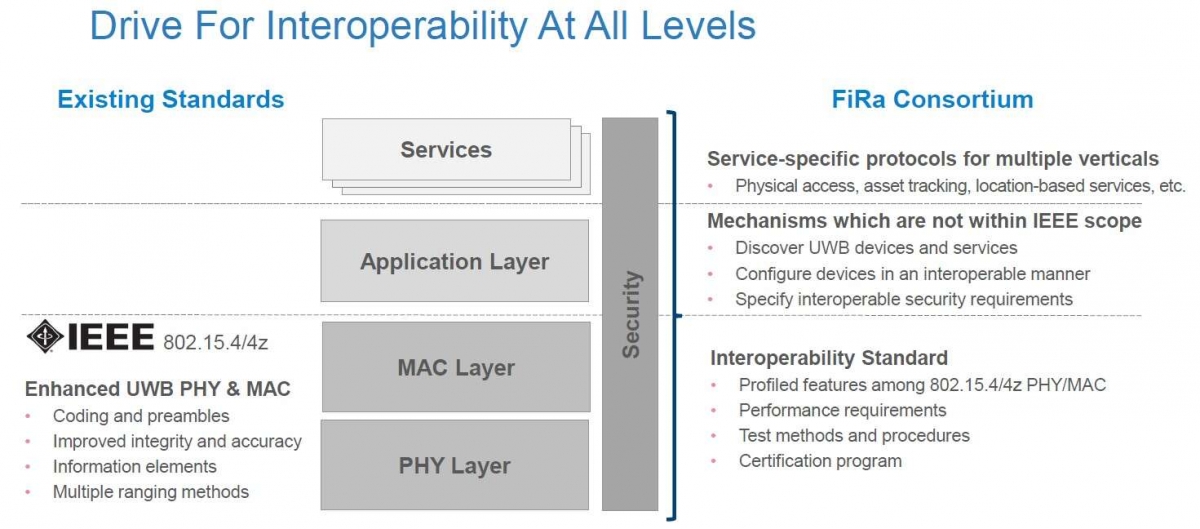 Earlier this month, a new consortium launch was announced, aimed at intensifying the use of UWB in fine ranging applications hence named FiRa. The sponsoring companies of FiRa Consortium namely HID Global and NXP Semiconductors forming the ASSA ABLOY Group, Bosch, and Samsung Electronics are going to perform interoperability testing of IEEE 802.15.4/4z standard bringing new design possibilities and enabling platform certification. Among the already joined members are TTA, Sony Imaging Products & Solutions, and LitePoint, which became the first test equipment provider of the alliance.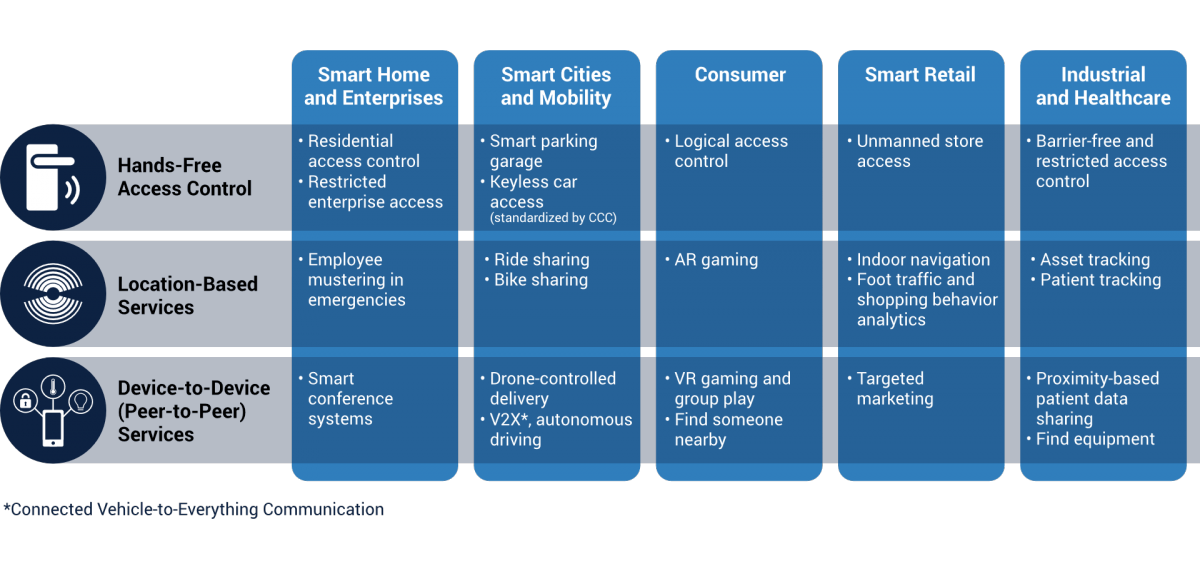 According to NXP the main focus of FiRa is put on applications in IoT and automotive, although, the UWB capabilities go far beyond, TIRIAS Research reports. The capability of UWB to extend the range to more than 100 meters sharing the antenna with other communication solutions at the same time not interfering with other common narrowband communications make its' possible usage for secure data transmission, radars, and sensors for smart city, patient monitoring, asset tracking and more. We hope such cooperation will boost the technology ecosystem and make add value to the cutting-edge markets.
Image source: FiRa