FPGA for Artificial Intelligence: trends set by world leaders
In the previous publication, we considered two main challenges arising for AI developers and the way FPGAs can solve them. Now, we are focusing on specific case studies of FPGA in AI applications by Intel, Microsoft, and other market leaders.
More and more companies realize the necessity to implement cloud-based FPGAs for AI workload acceleration and other intense computing required applications:
Intel is powering the f1 instances, the analytics as a service (AaaS) provided by Alibaba Cloud.
Just recently Intel announced that it was acquiring Omnitek, a company based in England that has developed FPGA solutions specifically geared to video and AI applications.
Another project called Brainwave, providing FPGA for deep neural network inferencing acceleration, is launched by Microsoft.They use Intel Stratix 10 FPGAs as a key hardware accelerator in this project.
And one more company entering the competition is Xilinx with its new SDAccel environment providing the easier way for developers to work with AI applications and cloud platforms.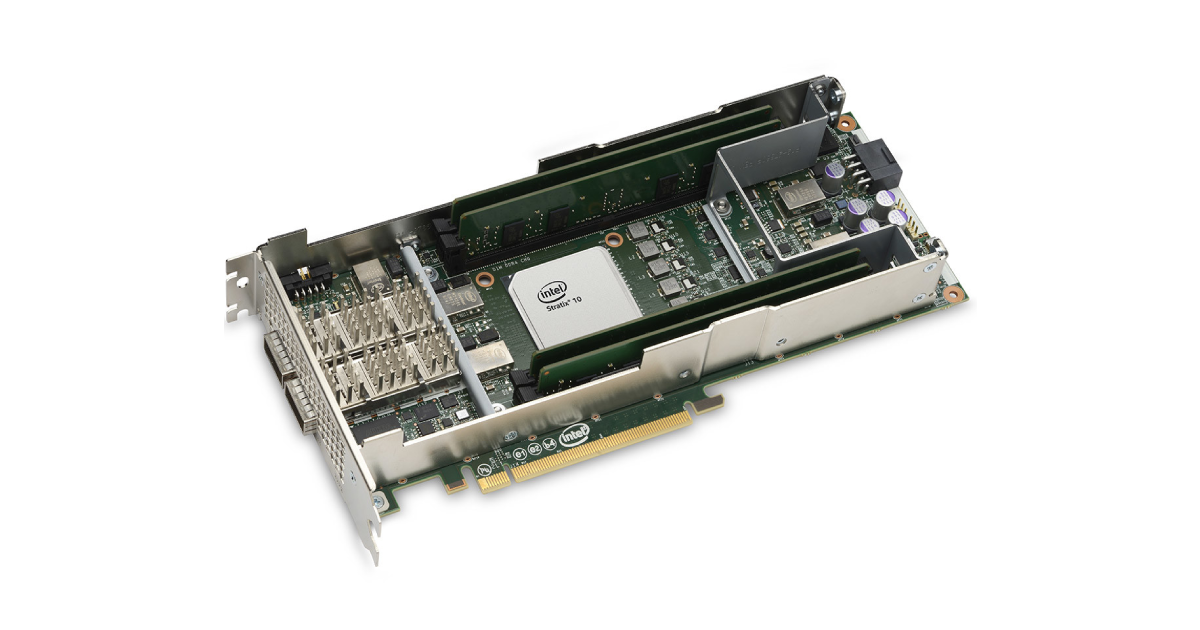 In this way, we see great prospects for FPGAs inAI applications due to their capabilities in deep learning and current trends set by world leaders. We face an immense area for development of products able to manage high-level AI tasks and contribute to the field's prosperity. Contact us, if you want to be a part of it.
Image source: Intel