Industrial automation: five current trends
In this article, we will talk about five essential trends for industrial automation that will make your business more profitable.
The intelligent edge
Soon, 30% of all applications for the industry will be able to boast of high computing power due to the transition to new technologies. Many industrial enterprises increase the efficiency of their resources with the help of digital technologies. For more excellent application stability, you need to think about combining computing resources in one source. Also, it contributes to the emergence and development of intelligent field devices.
Affordable hardware and digitalization
Automation of enterprise processes involves obtaining a large amount of data and requires their digitization. Fortunately, inexpensive equipment paired with affordable software will not cause financial problems. Manufacturers of such solutions are aimed at large volumes of sales and offer additional services.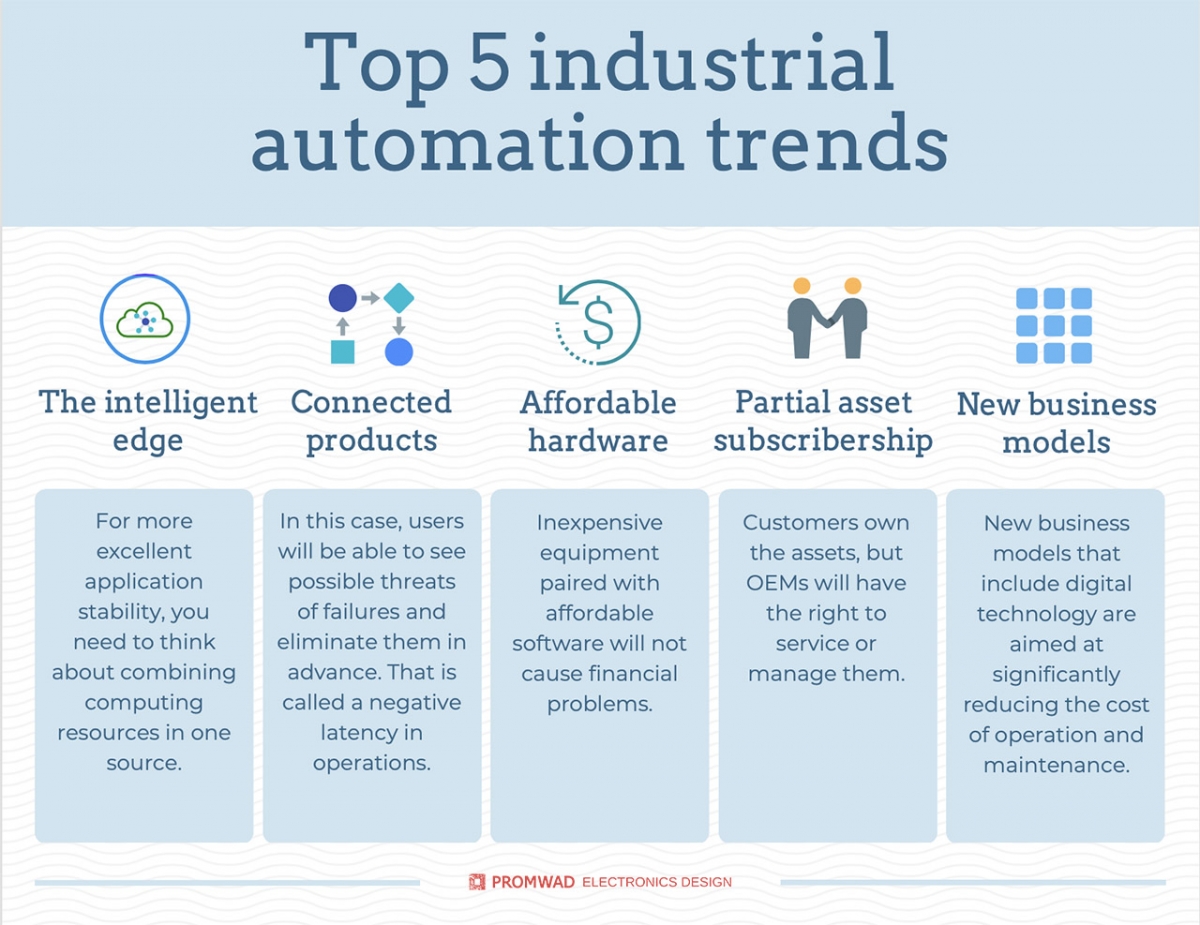 Connected products
Valves, turbines, machine tools, and other products become connected. In this clause, it is essential to ensure that products are linked to life cycle services. In this case, users will be able to see possible threats of failures and eliminate them in advance. That is called a negative latency in operations.
Partial asset subscribership
Most of the customers in the industry are from the chemical, biological, oil refining sectors, etc. They are not profitable to do asset maintenance. As a result, non-core activities are increasingly being outsourced. Thus, customers own the assets, but OEMs will have the right to service or manage them.
New business models
Process automation will undoubtedly lead to a change in traditional business models. Creating new enterprise values is inevitable in the current situation. New business models that include digital technology are aimed at significantly reducing the cost of operation and maintenance.
Remember that process automation should be justified and help the enterprise, and not expand the cost points.