Our key partner Intel announces the first 58Gbps FPGA transceiver for 400G Ethernet
Intel, one of the world's tech leaders and our partner, has announced the Stratix 10 TX FPGA in volume production. This is the first field programmable gate array with 58Gbps PAM4 transceiver technology that enables our engineers to design telecom devices with the support of 400G Ethernet.
This FPGA transceiver is really market-leading. Compared to existing solutions the bandwidth performance reached with the new Intel Sitara 10 TX FPGA is 100% higher. Such innovation is crucial for the majority of applications in 5G, enterprise networking, optical networks, cloud-based solutions, and more.
Thanks to the support of dual-mode modulation, 58Gbps PAM4, and 30Gbps NRZ, the new transceiver reaches higher data rates being backward-compatible with traditional networking infrastructure.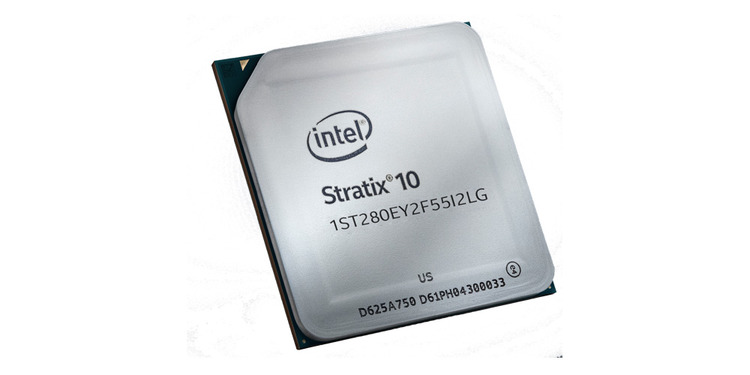 Intel Sitara 10 TX FPGA. Photo courtesy of Intel
 
What are the key features?
Faster density connectivity and a wide range of hardened IP cores, including 100Gb MAC and FEC.
Up to 144 transceiver lanes with several data rates of 1 to 58Gbps.
Scalability of delivery speeds: 100Gb, 200Gb or 400Gb.
These and more abilities result in higher performance, power, and latency.
"As we continue to deliver product innovations and capabilities that allow for higher data ingest and processing speeds critical for networking and data center applications, this is a powerful example of how Intel FPGAs bring real value to our customers."

Dan McNamara, Intel senior vice president, and general manager of the Programmable Solutions Group
Promwad always keeps track of the latest trends and provides the best cost-quality combination while creating products for its clients. We strive for designing new competitive products for the world electronics market in a partnership with Intel.