MediaTek announced a new 5G SoC: gaining strong competition
At the end of May, Taiwan hosted the biggest computer show Computex, the event where a lot of innovations were presented. We want to note out one of the most impressive presentations of 5G SoC belonging to Taiwanese semiconductor company MediaTek.
As you can remember, last year MediaTek announced the concept of their Helio M70 5G modem with 4.7 Gbps download speeds and comprehensive power management and showed its capabilities at MWC in Barcelona. The modem also supports more advances in AI apps thanks to new AI architecture.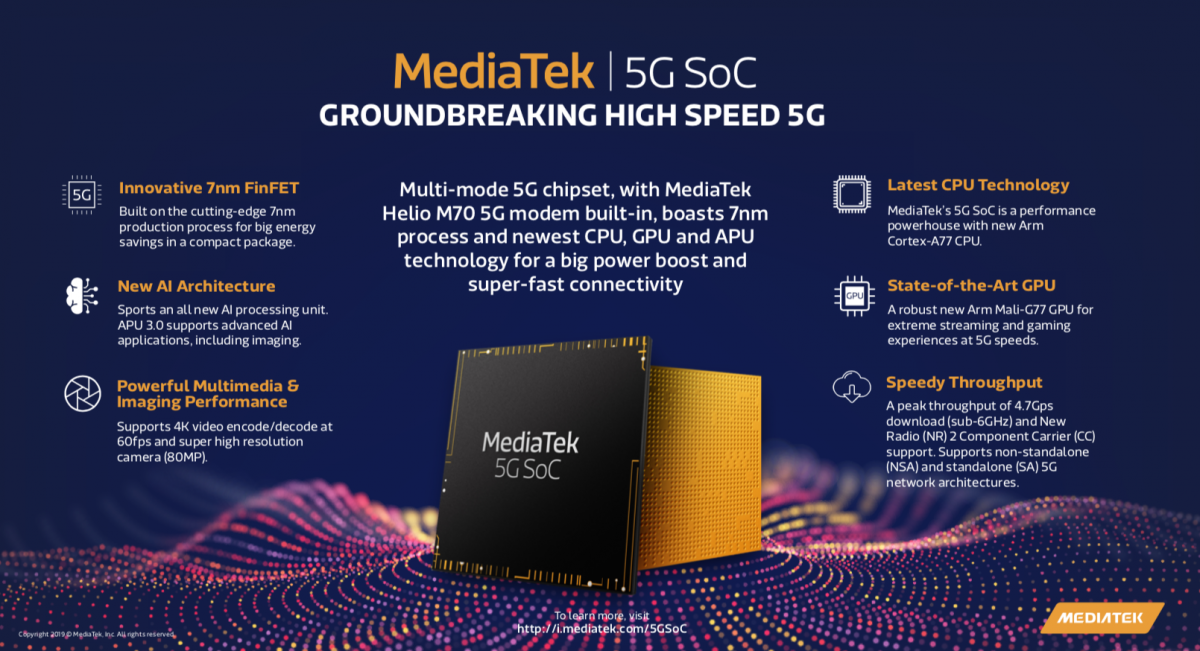 New multifunctional groundbreaking 5G SoC will consolidate these capabilities, innovative 7nm technology FinFET TSMC, and process CPU and GPU by ARM. We recall that MediaTek is the first public customer of ARM for new cores.
5G SoC is expected to be ready in Q3 2019 for customers and in Q1 2020 for commercial devices. This development will really help MediaTek to enhance a new wave of competition in the market of high-performance mobile SoC.
Image source — MediaTek.