Promwad engineering cartoons: Linuxoid at work
This is Ivan, a very special person in the Promwad team. He's not just a clever person but a typical Linuxoid. Like other engineers, Ivan faces ridiculous situations at work. Did it happen to you too?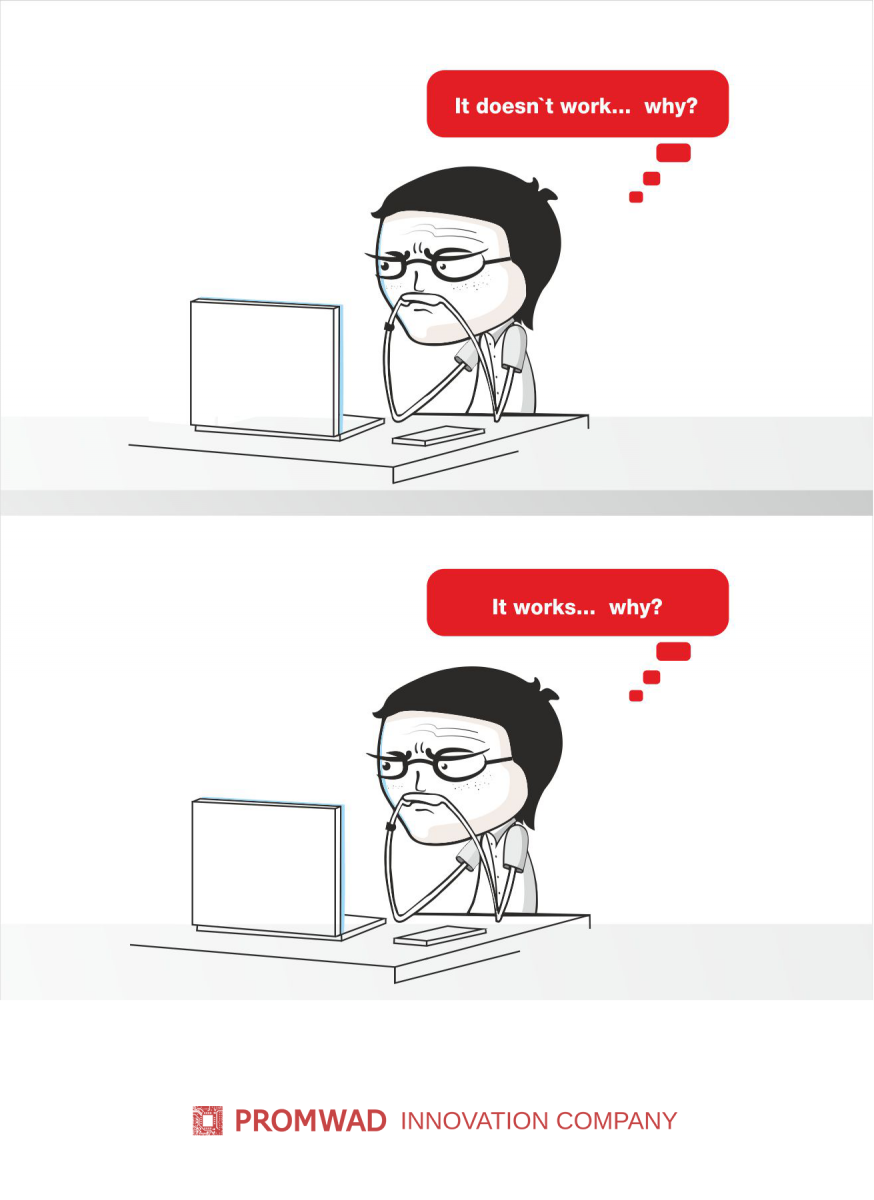 About the hero of our engineering cartoon:
 
Ivan Kuten is a co-owner and CTO at Promwad. He is a real fan of Open Source software in general and Embedded Linux in particular. Being a university student, he made his first steps as a user of Linux and Unix based systems. It was a distant time of the "ancient" Redhat 4.0. 
Today Ivan is a driver of innovations at Promwad. As a result, our clients manufactured millions of Embedded Linux devices for the European and American markets.
Ivan is always happy to share his experience, so feel free to contact him directly
via LinkedIn
or read more about
his personal rules
 on doing business in the electronics design market.