ST and EBV Elektronik: new electronic components presentation
This month representatives of ST и EBV Elektronik have presented the newest electronic components in our design center. In this article, we share notes of our engineers with you.
Our colleagues got the latest solutions from the STM32 family of microcontrollers, learned more about microelectromechanical systems (MEMS), directional microphones, and affordable debugs for prototyping.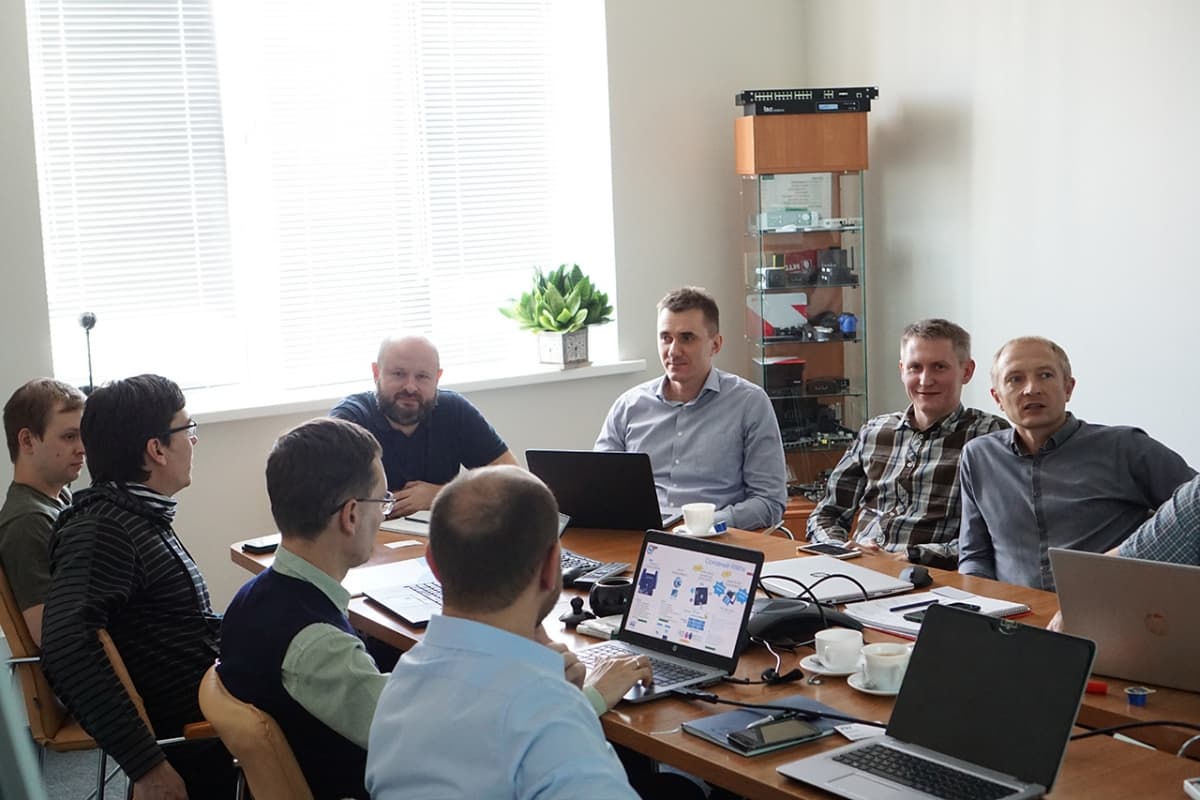 According to our engineers, one of the most exciting new products is the STM32MP151 microprocessor, a dual-core Cortex-A7 + Cortex-M4. These are optimal modern solutions for those who want to use the Linux functionality, as well as the speed and analog functionality of the microcontroller in one solution.

Image source: STMicroelectronics
Another promising area is predictive or preventive service. For a long time, in the field of monitoring the state of mechanisms, piezoelectric sensors were used to detect vibrations. However, this technology has several disadvantages, such as a narrow dynamic range and sensitivity. ST solutions based on MEMS accelerometers are of particular interest because they close the shortcomings of piezoelectric sensors, are smaller, have high wear resistance, and a reaction rate. That allows you to create high-precision and high-speed solutions for early detection of defects (Predictive maintenance (PdM). Also, such solutions can be applied not only in the industry but also in the consumer market. For example, they are monitoring the condition at which the person is. The cases can be sports and observation for people at risk of falling (elderly, disabled, manual workers). That expands the capabilities of conditional monitoring and the use of sound and ultrasonic sensors.
Particular attention should be paid to the technologies of the finite state machine and pre-trained neural networks. Thus, new specialized MEMS with an integrated block of a finite state machine or ST MLC — Machine Learning Core makes it possible to implement the detection of individual scenarios directly on the MEMS sensor. That allows you to remove monitoring tasks from the microcontroller and reduce system consumption.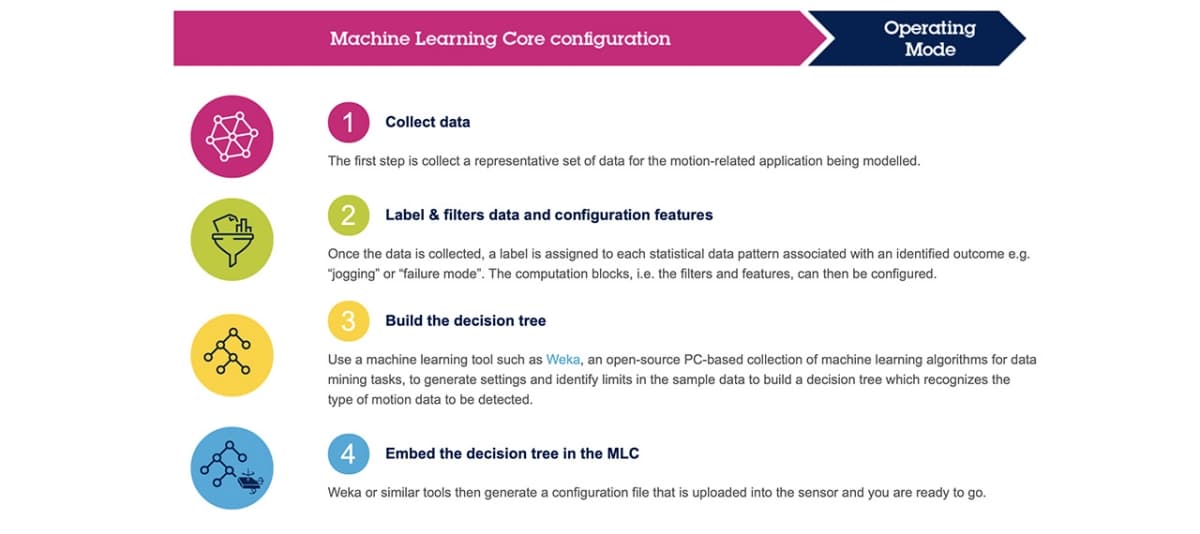 Image source: STMicroelectronics
The second solution is STM32Cube.AI. It allows you to quickly create solutions using artificial neural networks for the analysis of incoming data without complex software implementation. In conjunction with MEMS sensors, this technology will enable you to quickly implement complex ANNs on the microcontroller, increasing the speed of the finishing device and at the same time, reducing its cost.
There are also new solutions in the field of recording and sound processing. Along with the new highly sensitive MEMS microphones, ST offers turnkey solutions for the implementation of beamforming. This technology detects voice over a long distance: in smart home systems, smart speakers. Companies implement similar technologies in the products of Apple HomePod, Amazon Alexa, Yandex, or Google.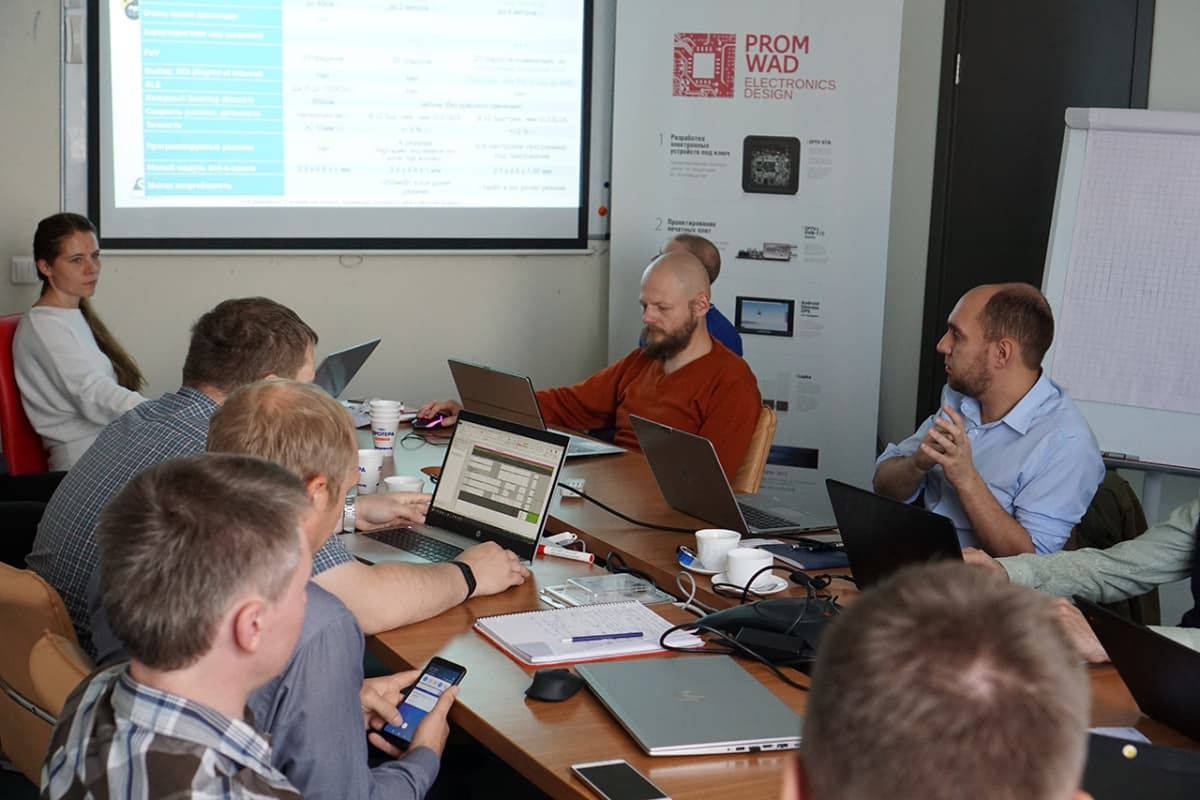 Even though our company employs engineers who can design a beamforming system from scratch, ready-made solutions from ST often allow us to speed up the process of such development and, as a result, offer a competitive value proposition for the customer.