IoT Solution Architect from Telit ran a webinar on OneEdge for Promwad engineers
A while ago, our colleagues participated in a webinar held by Omer Raviv, IoT Solution Architect at Telit company. He gave us valuable insights on how OneEdge can help solve critical design problems, including implementation delays, various connectivity & security issues in IoT projects. 
What is OneEdge? Telit provides a fully-tested, and network certified module-integrated software for IoT deployment support. The system contains easy-to-use, secure, and pre-packaged management tools. These tools address challenges of slow implementation, high R&D costs for Cloud Integration, lack end-to-end security in other services, need for skilled labor & provisioning, and other customer pain points. Numerous awards prove the success of Telit OneEdge: product of the year at IoT Evolution 2019, Embeddy Award 2019, IoT Innovator Awards 2019, computing Technology Product Awards 2019, and more.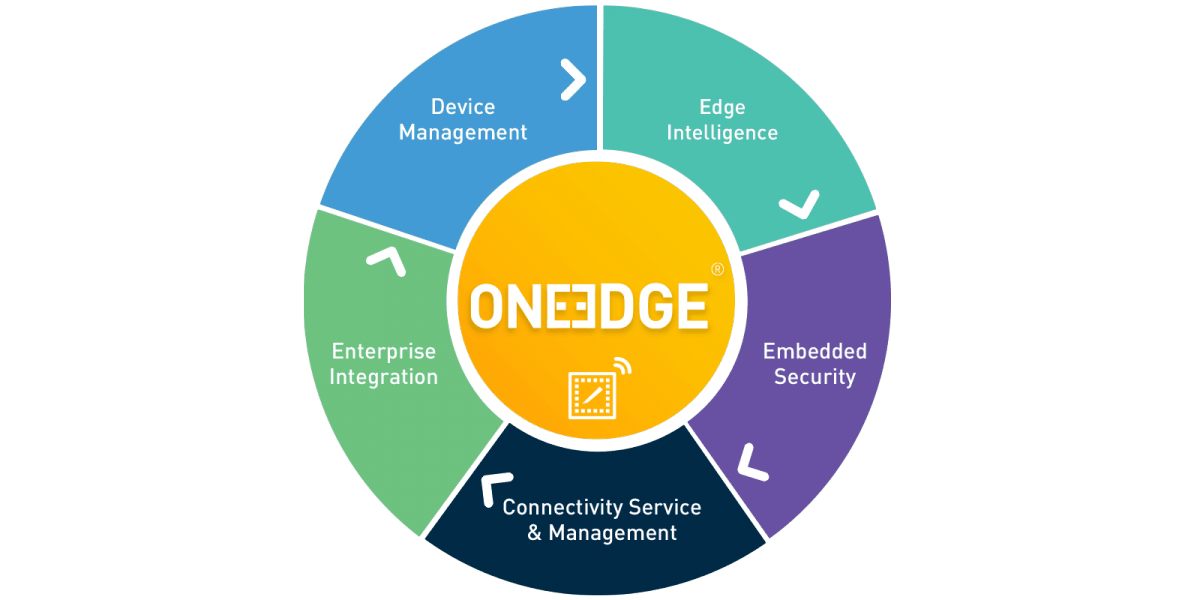 5 Keys to Unlock Next-Generation Cellular IoT. Source: Telit
Omer guided our employees through OneEdge components, among which are Device Management, Edge Logic, Embedded Security, Connectivity Service & Management, and Enterprise Integration. 
During the webinar, Omer explained the concept of Device Management – the fundamental way to build connectivity & security of IoT devices during the whole lifecycle. Among the reasons why Device Management matters were ensuring the proper and secure IoT device work after deployment, eliminating problems remotely, managing software updates, increasing operational awareness, and more.
Interprise integration. Source: Telit
Then, he touched upon Smart modem and Edge Logic: the way it simplifies connection lifecycle management, various policies (in terms of set-up, monitoring, QoS, etc.), and other connection operations. And one more critical component, security was mentioned in the end. Our colleagues were provided with helpful answers to the questions regarding the system. That was a valuable learning experience of getting more in-depth knowledge about effective solution saving time and budget. 
About Telit
Telit is the global leader in IoT technology deployment and support. Telit's portfolio consists of high-performance connectivity services, IoT software platforms & modules. With more than 20 years of experience with IoT, they help customers and partners implement their best engineering practices and methodologies when connecting "things to apps". 
 
Our solutions for the Internet of Things