Visual video search: become a movie character
The scale and assortment provided by various industries are growing every year. Often while browsing social networks, videos, or watching movies, you can stumble upon a thing that interests you. But where to buy it?
The concept of visual search appeared a few years ago. In 2014, Pinterest allowed users to search for similar elements from the original image. A famous example of this technology is Google Lens. The same as Pinterest, Google helps to find the necessary thing, gives a link to it, or provides similar options.
Nowadays, with the growing expertise in machine learning and artificial intelligence, startups have begun to help in searching for items from videos and films. Startup Oyper showed such an opportunity at the end of September at the Business Hackathon with Magic Leap hackathon and won a prize. Thus, the giant in the field of telecommunications services, the American company AT&T, is planning to introduce new technology into its interactive vision. Oyper makes visual content shoppable!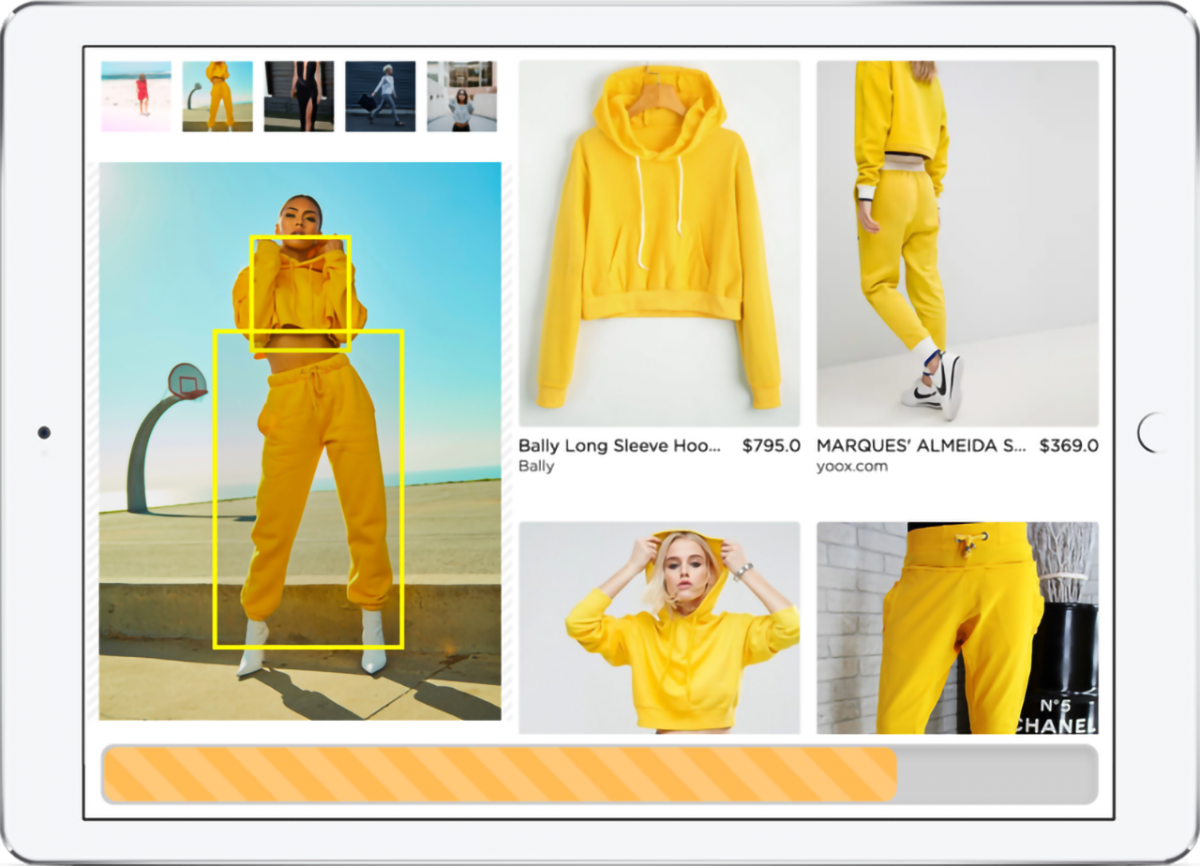 Image source: Oyper
So, having seen anything you like on a movie character, the viewer will receive a selection of things similar to her. Also, people will immediately be able to purchase without pausing a movie.
Who benefits from this? In addition to the apparent benefits of satisfying demand and saving customers time, other market players are also interested in such technology. Video content providers will be able to earn not only on the service but also on the commission from sales through it. Fashion retailers, in this way, will increase the number of customers and will be able to sell not only one or two clothes but a whole look. 
Contact us to realize the technology of the future together!