Which driver assistance systems will become popular in 2020?
2020 is coming, and with it, more self-driving cars will be available. In this regard, we decided to guide you through the technologies that are now helping car owners. 
Built-in features
Although you can still buy satellite navigation systems, manufacturers go ahead. Now you don't need to use additional devices to navigate. Not so long ago, we wrote about the latest version of the infotainment system from Google. Android Automotive OS allows you to control various auto functions and use Google Assistant, Maps, and other applications without using your phone. 
Sensors
One of the essential tools to help the driver is parking sensors. Many new car owners probably don't imagine driving without a Parktronic system. When approaching objects, the driver hears a beep and can also see the situation behind the car on camera. That simplifies the parking process and protects the driver from possible incidents.
Detection
Detection is a handy feature that will ensure a high level of safety on the road. If you meet a car that is out of sight, the system will let you know by sound, light on the side mirror or steering wheel vibration.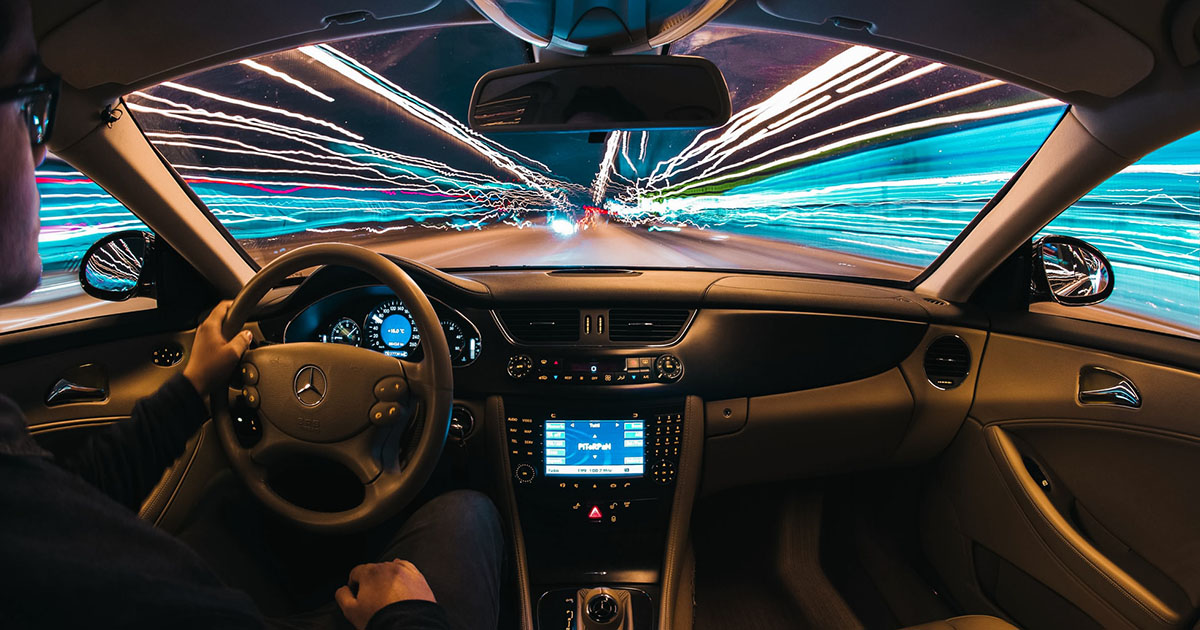 Tire pressure monitoring
Tire pressure may not be sufficiently valued, but it is an important indicator. Tire pressure not only affects the driving process itself. The lack of pressure can lead to a loss of fuel. Now there is no need to get out of the car and check the physical condition of the wheels manually. The tire pressure will be displayed on the screen of your vehicle. 
Light control 
Driving in the dark can be a real challenge without good road lighting. In such cases, the new vehicles are equipped with adaptive lighting control. The development allows drivers to see the road better and further with automatically rotating headlamps.
Semi-autonomous driving
As technology moves towards self-driving vehicles, luxury car owners use well-known cruise control. This feature allows you to maintain a constant speed, stay in the right lane, and control possible collisions. This is especially helpful on long journeys. Although this tool cannot be used to replace driving completely, it allows the driver to be less tired on the road, which also has a positive impact on safety.
Detecting the drowsiness 
If we're talking about long journeys, we can't be silent about the driver's drowsiness. Now various services urge drivers not to drive tired. Many of you probably need someone to talk to you so that you don't fall asleep. Now there is a technology of detection of sleepiness of the driver, which recognizes such signs as a nod of the driver's head. The system will make a sound and let you know when to stop. 

The technology allows drivers to avoid any incidents on the road and thus save their and passenger's lives. We are happy to help you in developing new systems to ensure the safety of road users. Contact us!