Workshop at Memjet: We Expand Expertise in Advanced Manufacturing
Our colleagues visited the office of Memjet in San Diego, where they gained new knowledge a couple of weeks ago.
Memjet is a global leader in digital inkjet technology. Together with its OEM partners, the company develops fast and flexible high-resolution digital printing solutions for a wide variety of market segments.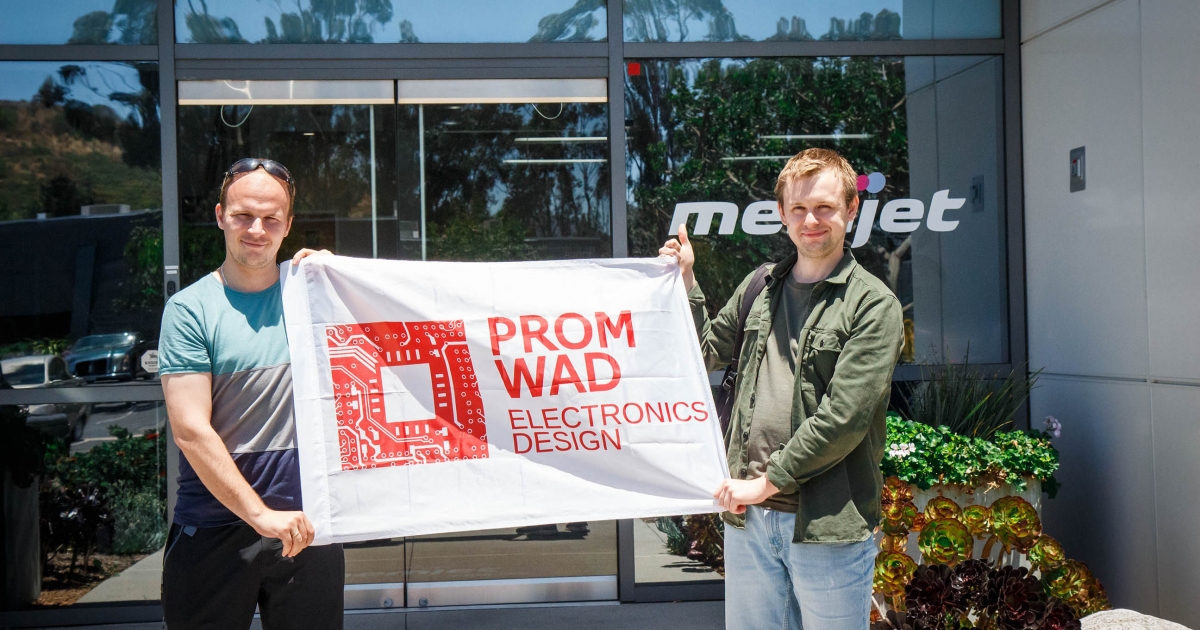 During the trip, the developers confirmed their competence in the field of printer development, met leaders and developers of the company. Our team got acquainted with the DuraFlex system, equipped with a 4-color printhead.
Besides, Promwad developers studied the new features of the print head, its mechanical characteristics, control algorithms and features of Memjet software development.
Promwad engineers analyzed the functionality and electronic part of the Memjet printer management. Now we are ready to create an office version of the printer for you! Contact us, and we will share our expertise in this area.