ADAS Development Services
Advanced Driver Assistance Systems (ADAS) take driving comfort and automotive safety to the next level, opening up new business opportunities for our clients that launch new software and hardware solutions for this area. With our engineering support, they can be on the cutting edge of technology and get to market with a new product faster.
Whether you need monitoring and control, AI-powered video analysis or edge computing, we tackle any of your unique challenges. Our team integrates sensors, radars, lidars, and cameras into systems, elevating automotive functional safety. Explore our ADAS development services and benefit from our expertise and reliable partnerships with renowned vendors.
Automotive Functional Safety Solutions We Build
Speeding control
By integrating lidar and digital camera technology, we provide real-time, 3D data analysis of the road environment, including object classification, lane positioning, and accurate speed measurements. Our AI-powered embedded processing guarantees swift and reliable results.
Driving monitoring system
Automotive functional safety can be ensured by controlling multiple aspects: seatbelt use, passenger count, smoking detection, and phone usage. Incorporating facial analysis features, we monitor driver attentiveness to detect signs of fatigue and distraction.
In-lane positioning control
We develop advanced lane-keeping assistance systems, ensuring precise and safe driving within designated lanes while also tracking potential lane changes and preventing hazardous situations when other vehicles attempt to overtake.
Our ADAS software development involves cutting-edge biometrics and facial recognition technologies. We cover everything from optimising car-sharing experiences to identifying individuals with precision and analysing facial expressions for enhanced safety.
Avoidance of collision
Using sensor inputs, computer vision, and AI algorithms, we develop collision avoidance solutions that assess potential crash risks and prevent accidents by immediately warning the driver or intervening automatically.
Chip Vendors We Collaborate With
We collaborate with leading chip vendors to provide comprehensive ADAS development services to our clients.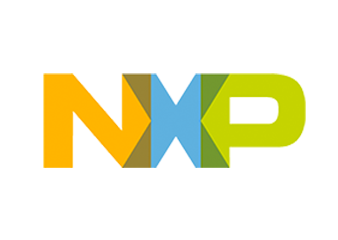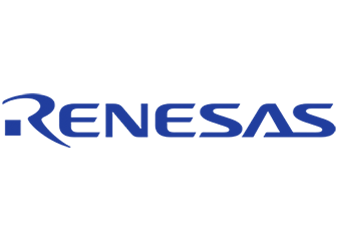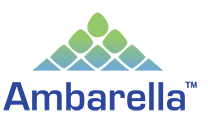 Embedded expertise
Our team has extensive experience in embedded processing based on SoC and FPGA hardware platforms. We also design sophisticated multi-sensor systems, empowering your projects with innovation.

High-tech solutions
We leverage FPGA design and the latest technologies, such as AI, sensor fusion and Edge AI, to create solutions that drive your ADAS system engineering projects towards unmatched performance.

Digital TV expertise
We excel in the digital TV & video streaming (infotainment) domain. Our vast experience enables your applications to recognise objects on video, analyse them, and interact with users.
Our Case Studies in Automotive Development
Time & Material
– Payments for actual hours worked
– Regular reporting of time and results
– Regular communication with the team
– Connecting / disconnecting engineers on request
– Flexible development process
Dedicated Team
– Fixed monthly costs
– Custom-built team with specific competencies
– Fully dedicated engineering team
– Comprehensive IT infrastructure
– Max efficiency for complex projects
Project-Based
– Budget control
– Reduced risk
– Flexible resource allocation
– Clear scope
– Predictable timeline
– Quality control
Do you need a quote for ADAS system engineering services?
Drop us a line about your project! We will contact you today or the next business day. All submitted information will be kept confidential.
Which features do you include in ADAS software development?
The typical features employed in ADAS software development include the following:
automatic emergency braking,
adaptive cruise control,
blind-spot monitoring,
lane departure warning,
pedestrian detection,
driver monitoring.
Do ADAS solutions require regular maintenance?
ADAS solutions may need periodic calibration. As ADAS heavily relies on sensors, cameras, and radar technology to function accurately, it is essential to ensure these components are appropriately calibrated and free from debris or damage. Regular maintenance helps preserve the software's accuracy.
Can ADAS systems work in all weather conditions?
ADAS systems can function in various weather conditions. However, harsh conditions such as heavy rain, snow, dense fog, or intense sunlight can affect sensor performance and reduce system effectiveness. The latest techniques, such as heating elements, protective coatings, and sophisticated algorithms, mitigate these challenges and ensure ADAS performance in most weather conditions.
Are ADAS systems compatible with autonomous driving technology?
ADAS systems serve as a foundational technology for autonomous driving. Many features, such as lane-keeping assist, adaptive cruise control, and object detection, are building blocks for higher levels of autonomous driving.
However, full autonomy involves additional complexities beyond ADAS, such as high-definition mapping, artificial intelligence, and extensive testing to ensure safe and reliable autonomous operation in diverse real-world scenarios.