Promwad engineering company is ready to offer printed circuit board design services for your product. Our experience in development and manufacturing of various types of PCB – analog and digital, single- and double-sided, multilayer with BGA packages – allows us to deliver you PCB layout services at expert level.
NB! Also we can offer you rapid PCB design services for complex boards. Our engineers will work on your project simultaneously (in a multi-user mode) to ensure quick turnaround time of development, while not compromising on quality.
Solutions we offer as a PCB design company
1. Design of various types of PC boards
Analogue, digital, high-frequency
One and two-sided PCBs
Multilayer boards with BGA packaged, with blind and buried vias
2. Hardware simulation, analysis and modeling
3. Compliance with DFM, DFA, DFT, and the international IPC standards
4. PCB manufacturing and assembly services
Results of our PCB layout service
You will receive all design documentation for the mass production launch:
Design file compatible with the design environment
Files for РСВ production (Gerber 274-X, CAM350, ODB++)
Design documentation, including mounting drawing, data sheet, and РСВ drawing – compliant with IPC standards, Unified System of Design Documentation (USDD), or client requirements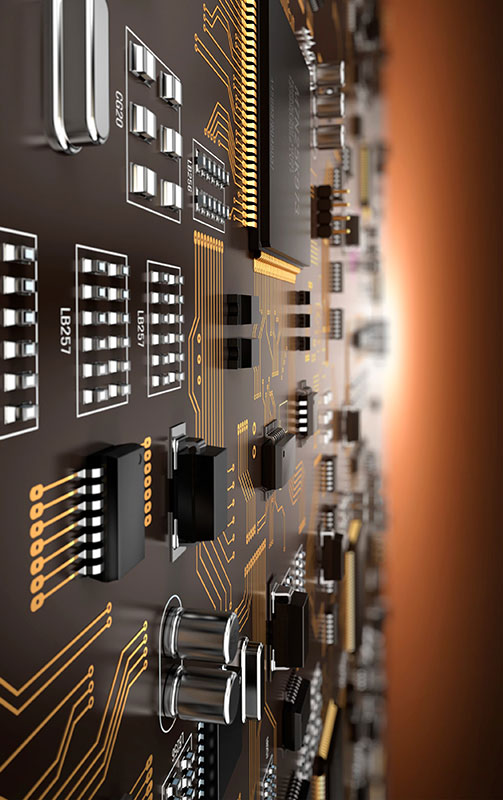 What are the benefits of DFM, DFA, DFT compliance?
— Lower cost of circuit board assembly and manufacturing
— Shorter production time
— Higher quality of mass-produced circuit boards
— Circuit board's reliability and increase in the rate of acceptable in mass-production
— Testing acceptability for ICT and JTAG
PCB layout development stages
There are seven of them from initial data collection to acceptance.During the whole design cycle, we take into account IPC standards, DFT and DFM requirements and analyze device's thermal operating mode.
Do you need a quote for your PCB design and layout?
Drop us a line about your project! We will contact you today or the next business day. All submitted information will be kept confidential.