User Interface and User Experience Design
At Promwad, we create interactive user interfaces to enhance the functionality and performance of your software and hardware solutions. We focus on understanding the product's target audience and user behaviour to design easy-to-use interfaces that provide a seamless user experience.
Whether you want to develop a mobile app for Android or iOS, implement your solution on a smart TV platform, build an immersive website, or create impeccable industrial app design, our UI/UX designers and software engineers are here to address any of your challenges.
Our UI/UX Design Services

Mobile apps UI/UX design
We design intuitive and user-friendly interfaces for your mobile apps, regardless of the platform. Whether you're targeting Android, iOS, cross-platform or hybrid solutions, we have the expertise to create eye-catching mobile apps UI design to make you stand out from competitors.

UI/UX design for web-based apps
Our team provides UI/UX web design services, creating responsive interfaces for websites and hybrid web-based applications used on smartphones and Smart TVs. We deliver a smooth user experience, aiming for better responsiveness and performance.

UI/UX design for embedded systems
One of our core competencies is UI/UX design for embedded HMI solutions, where interface development can be incredibly challenging, as you have to consider the limitations of specific hardware platforms. We create top-notch designs for stand-alone and network embedded systems.

UX audit
If you have an existing digital product, our UX audit service can help you determine user experience obstacles and areas for improvement. Our team comprehensively reviews your solution and creates a report with tailor-made recommendations to address your UX challenges.

UI redesign
Elevate your legacy app or software with our UI redesign services. Whether you seek a complete modernisation or just a few updates, our team can assist you in creating a captivating design using cutting-edge UI techniques and fulfilling your targets.
Startups
We help startups achieve their goals by creating UI/UX designs to solve their business challenges or to fill in missing resources, which leads to rapid growth.
Businesses
We develop effective tailored UI/UX designs to enhance our client's business in various industries: healthcare, TV, automotive, and many more.
Tech Partners
We can be your reliable technology partner and create designs to help you achieve your business goals. Our team is ready to become an integral part of your project.
Single-page app and progressive web app design
We create user-friendly and engaging single-page and progressive web applications that provide an outstanding user experience.
Focusing on the user journey, we ensure that the interface is intuitive, easy to navigate, and relevant to your business goals.
Mobile & tablet app design
At Promwad, we design mobile and tablet applications that work seamlessly across various devices and all operating systems.
From selecting suitable colours and typography to creating seamless user flows, we will strive to make your application stand out in the market and meet the needs of your target audience.
Smart TV UI design
Our design team creates user-friendly and intuitive interfaces for a wide range of Smart TV applications.
Be it a video conferencing solution or a live streaming app – we know how to emphasise functionality and usability, using the latest technologies, such as AI / neural networks, and ensuring a flawless navigating experience for your end users.
Wearable app design
Wearable technology has gained ever-growing popularity in the last decade, and together with our team, you can design apps to make the most of it.
At Promwad, we develop wearable devices from scratch and know how to reflect the solution's complex functionality in the easy-to-use UI/UX design.
Enterprise app UI/UX design
We create UI/UX designs for enterprise applications that facilitate business processes, improve productivity, and enhance customer engagement.
Focusing on understanding the individual needs of your business, we develop PLC, SCADA, MES, ERP, and other solutions that help you achieve your goals.
Automotive dashboard design
The automotive domain is one of the core competencies of Promwad, and we know that the dashboard is a crucial component of a vehicle's user experience.
Our designers create automotive UX designs for dashboards, prioritising usability and the clear display of critical information to minimise user distraction and establish seamless navigation.
Smart systems design
Smart systems technologies are in our homes, workplaces, hospitals, and even cities. They make our lives easier and safer, but their development and implementation require expertise, and that's exactly what Promwad has to offer.
We create smart home UI/UX designs, such as thermostats and air quality monitors, as well as easy-to-manage interfaces for other IoT solutions, such as video surveillance apps and glucometers.
Industrial UI/UX design
At Promwad, we're not limited to mobile and web app design – our team also has deep knowledge of the industrial environment and its challenges.
We can create functional interfaces for any industrial app – be it a monitoring, warehousing, manufacturing, or logistic solution.
UI/UX Design Development Stages
1
Preliminary study
We begin the UI/UX design development by thoroughly studying the project's functions, audience, and competitors.
A preliminary study helps us establish a clear project vision and set design goals that align with your business objectives.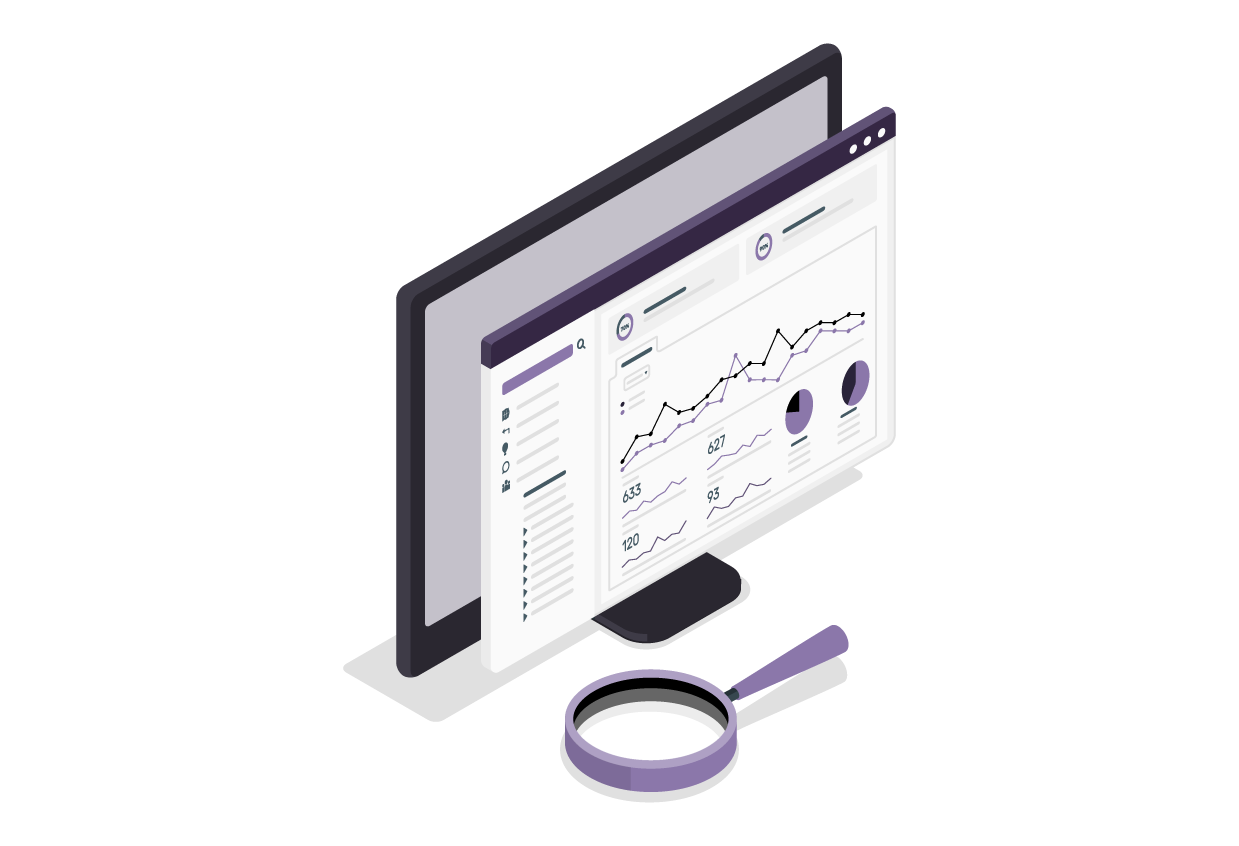 2
Project structure and logic
After the preliminary study, our designers develop the information architecture, defining the application's structure and content hierarchy to ensure high-quality usability.
We also create a wireframe, a visual representation of the app's layout and functionality.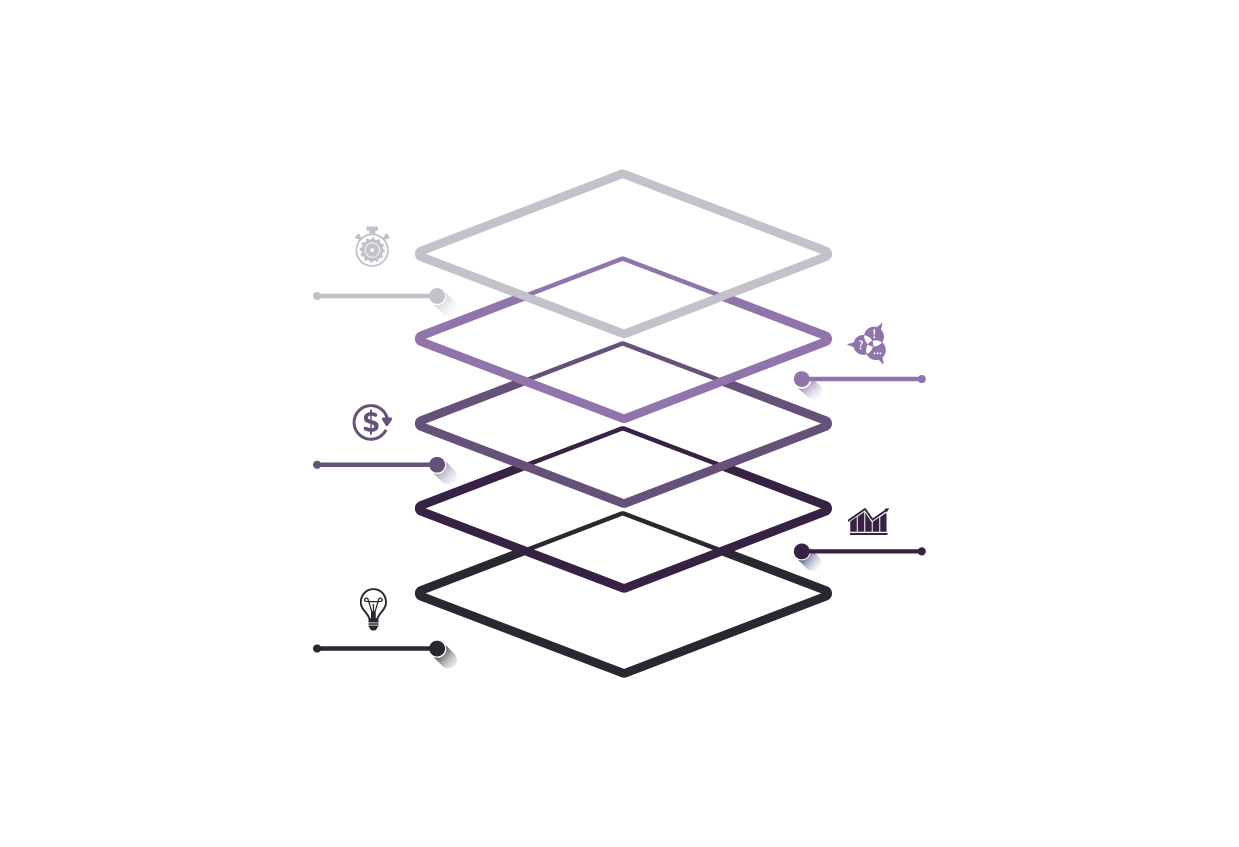 3
Mockup
In the third stage, we move on to the mockup creation. Our designers flesh out the whole concept to the level of the final product, including typography, colour palettes, and other visual design elements.
Thus, we see what the end UI/UX product design looks like and move on to further improvements.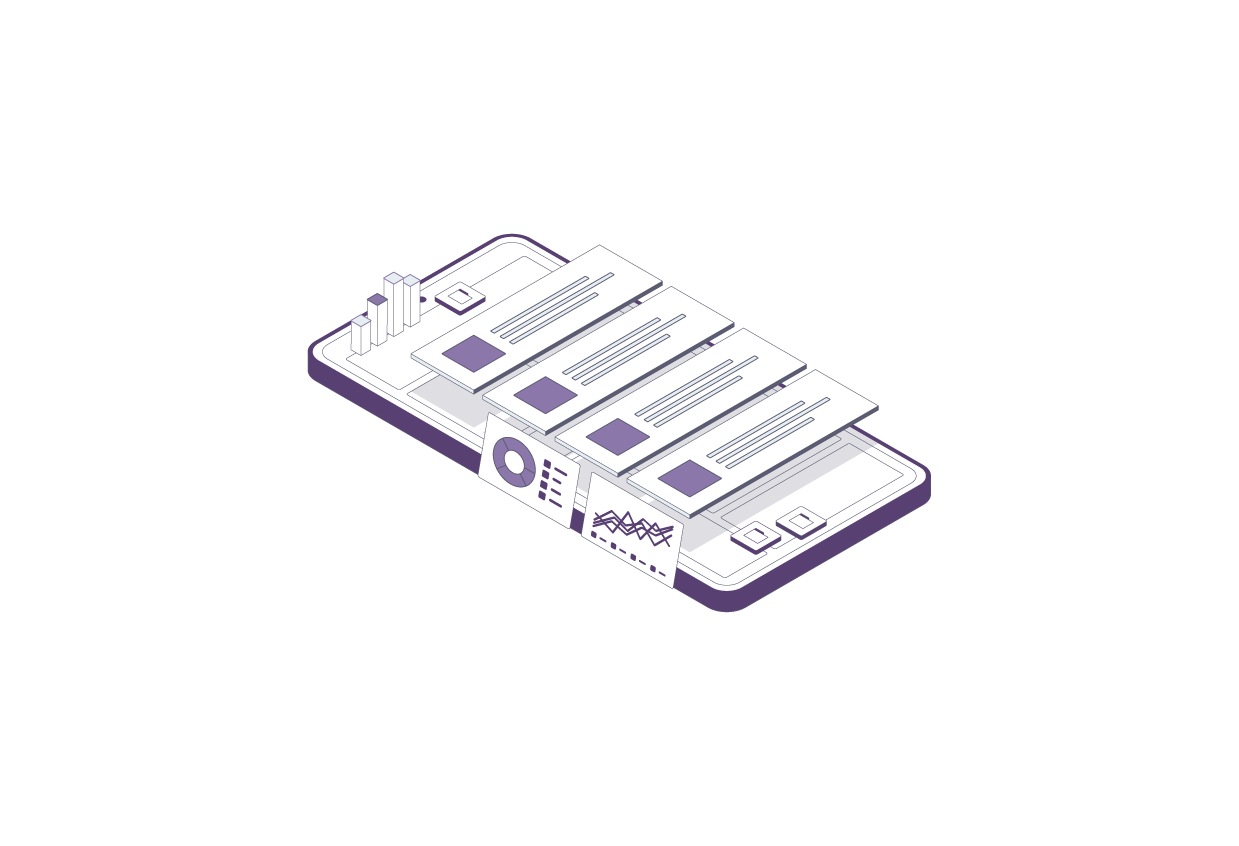 4
UI kit
During the UI kit development stage, we develop graphical user interface elements such as icons, search bars, menus, tabs, indicators, and other design elements.
The UI kit helps maintain uniformity and establish a library of elements that can be reused for future changes.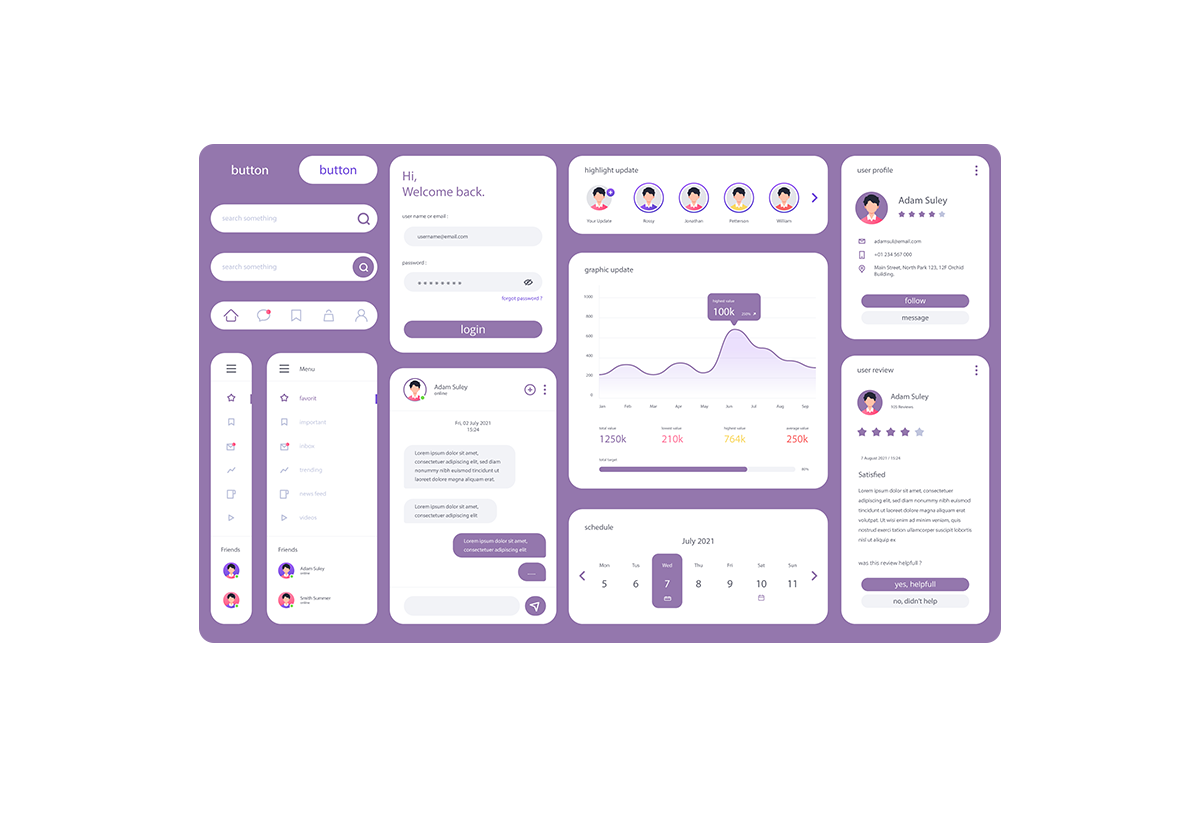 5
Prototype
In the last stage, we work on UI/UX prototyping, creating an interactive diagram of the future application that simulates the user's interaction with the interface.
Thus, we identify possible usability issues and design imperfections to ensure that the final product will be built flawlessly.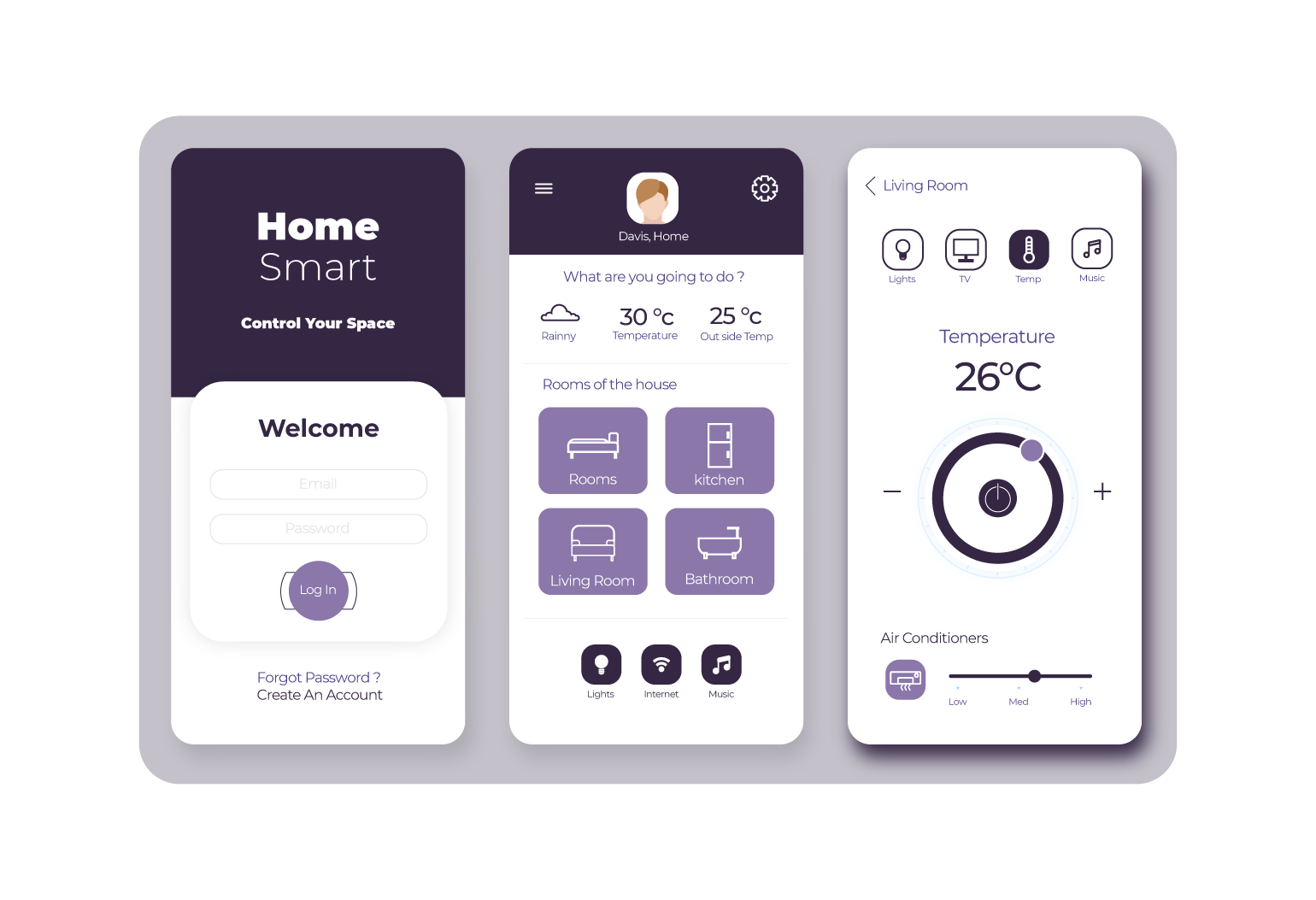 The Tools We Use for UI/UX Design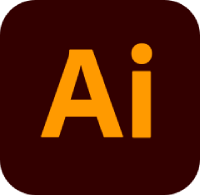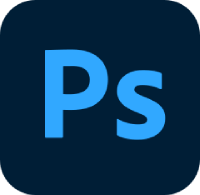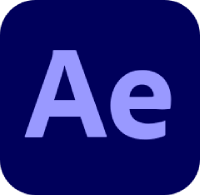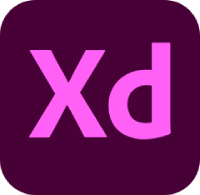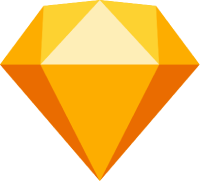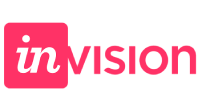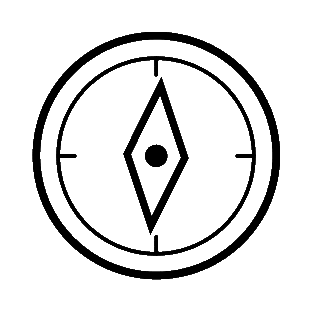 User-oriented approach
We believe that a user-focused method is critical to creating exceptional digital solutions. At Promwad, we put your target audience's needs and business goals at the forefront to ensure every app element is optimised for usability and customer engagement.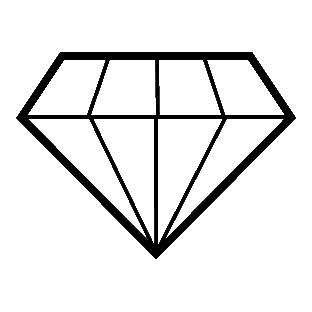 18 years on the market
As a one-stop tech company with 18 years on the market, we can handle all parts of your project development, from UI/UX design to software and hardware engineering. Our well-coordinated team is committed to creating exceptional solutions that exceed your expectations.

Diverse expertise
At Promwad, we work with startups, mid-sized, and large companies across various industries, such as Automotive, Telecom, Video Streaming, MedTech, and Industrial. Our diverse expertise allows us to cover all your needs, from simple app design to ground-up complex electronic solution development.
Our Case Studies with UI/UX Design
Do you need a quote for your UI/UX app design?
Drop us a line about your project! We will contact you today or the next business day. All submitted information will be kept confidential.
How to improve the performance and responsiveness of my interfaces?
At Promwad, we understand that creating high-quality interfaces is more than just engaging visuals. It's also essential to optimise the performance and responsiveness of the interfaces to provide an exceptional user experience. We employ various techniques to achieve that:
Consider hardware limitations: different devices have varying technical parameters that can impact performance. To ensure that your interface is highly performant and responsive on all devices, we analyse the specifications of the target devices and tailor our UI/UX product designs accordingly.

 

Prioritise critical content: when designing interfaces, it's essential to prioritise the core content and make sure it loads first. Our design team can help you identify the content that needs to be loaded first and ensure that the loading process and general performance are optimised.

 

Minimise resource usage: while high-quality images and animations can make an interface look impressive, they can also slow it down on devices with limited resources. We can help you identify resource-intensive elements and recommend lightweight graphics and caching mechanisms to reduce load time and optimise file compression.

 

 
How to enhance interface ergonomics?
Interface ergonomics is crucial to designing effective digital interfaces optimised for user interaction. Considering users' physical and cognitive limitations, as well as user journey maps and user flow, you can create highly efficient solutions that are comfortable, efficient, and easy to navigate.
It would be best if you also considered crucial UI/UX product design factors such as the size and placement of buttons and icons, the colour and contrast of the interface, and the layout in general.
Whether you have an outdated digital solution or are striving to design a new one, Promwad is here to assist you. We deliver ergonomic interfaces for any platform or device.
Can you update my current web interface design?
Yes, we can provide you with our interface redesign services to make the most of your existing application. Our designers will audit your current interface and identify room for development.
Considering the latest trends and using the latest technologies in UI/UX web development, we ensure your interface is cutting-edge, intuitive, and visually captivating. Employ Promwad's web and mobile UI/UX design services to transform your interface into an effective tool that provides a top-class experience for the users and meets your business goals.
We research your target audience to understand the user's needs and behaviours and optimise the UI/UX product design for maximum speed and efficiency.
We consider every aspect of the solution, including layout, colours, and typography, to ensure a cohesive and responsive interface.
Our expertise in UI design for enterprise software, industrial and automotive solutions ensures that we can deliver flawless performance and robust responsiveness for any interface, whether hardware or software product.