In-Circuit Testing & Electronics Quality Control
These characteristics are important in consumer mass production, especially for complex consumer electronics. Production testing allows us to detect defects in the device's hardware or software and to ensure its expected level of quality.
Promwad experts are ready to provide functionality control and assembly testing at the production site by performing the following tasks:
Design and manufacture of testing benches for installation of firmware and testing using JTAG/ICT testing
Development of testing systems and quality control criteria for production acceptance
Automated or manual testing processes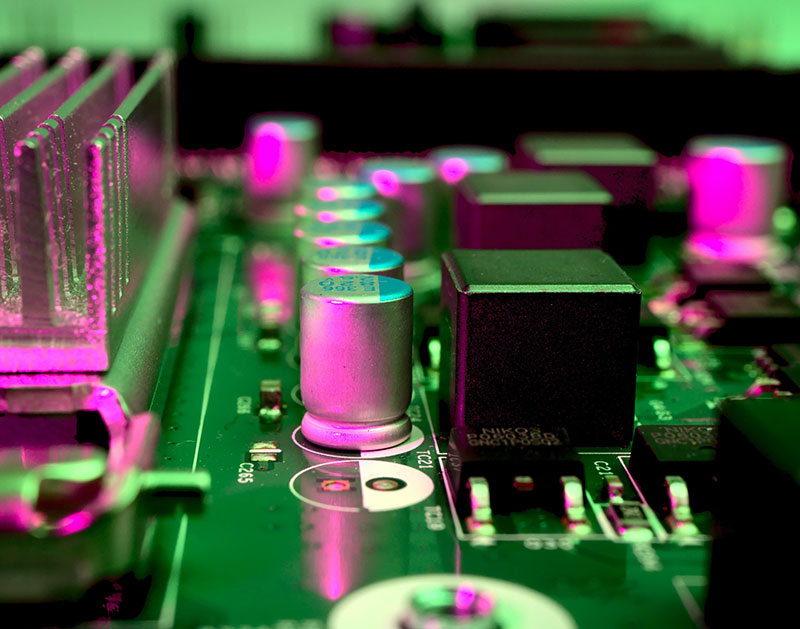 Types of electronics conducted at the production site:
(ICT / FICT) helps check the components and their connections on the printed circuit board through the use of contact probes, including a stationary field ("bed of nails") or "flying" probes and matrices. ICT testing is used to analyze electrical parameters of individual sections or the entire circuit. This technique is based on preprocess preparation, manufacturing of tooling, and application of advanced equipment.
Peripheral and boundary scan
Promwad is an authorized distributor of JTAG Technologies and developer of test applications for boundary-scan for JTAG systems. This scan can be used for chips with IEEE 1149 support. 
(FCT) helps check fully or partially assembled devices for correct execution of certain functions defined in the specification.
You can minimize risk by using our knowledge and experience. After test evaluation, our clients receive a tested device or electronic module, sets of functionality tests to be used in production, ready-to-use testing programs, and detailed reports.
Our production support projects
Do you need a quote for your production testing?
Drop us a line about your project! We will contact you today or the next business day. All submitted information will be kept confidential.