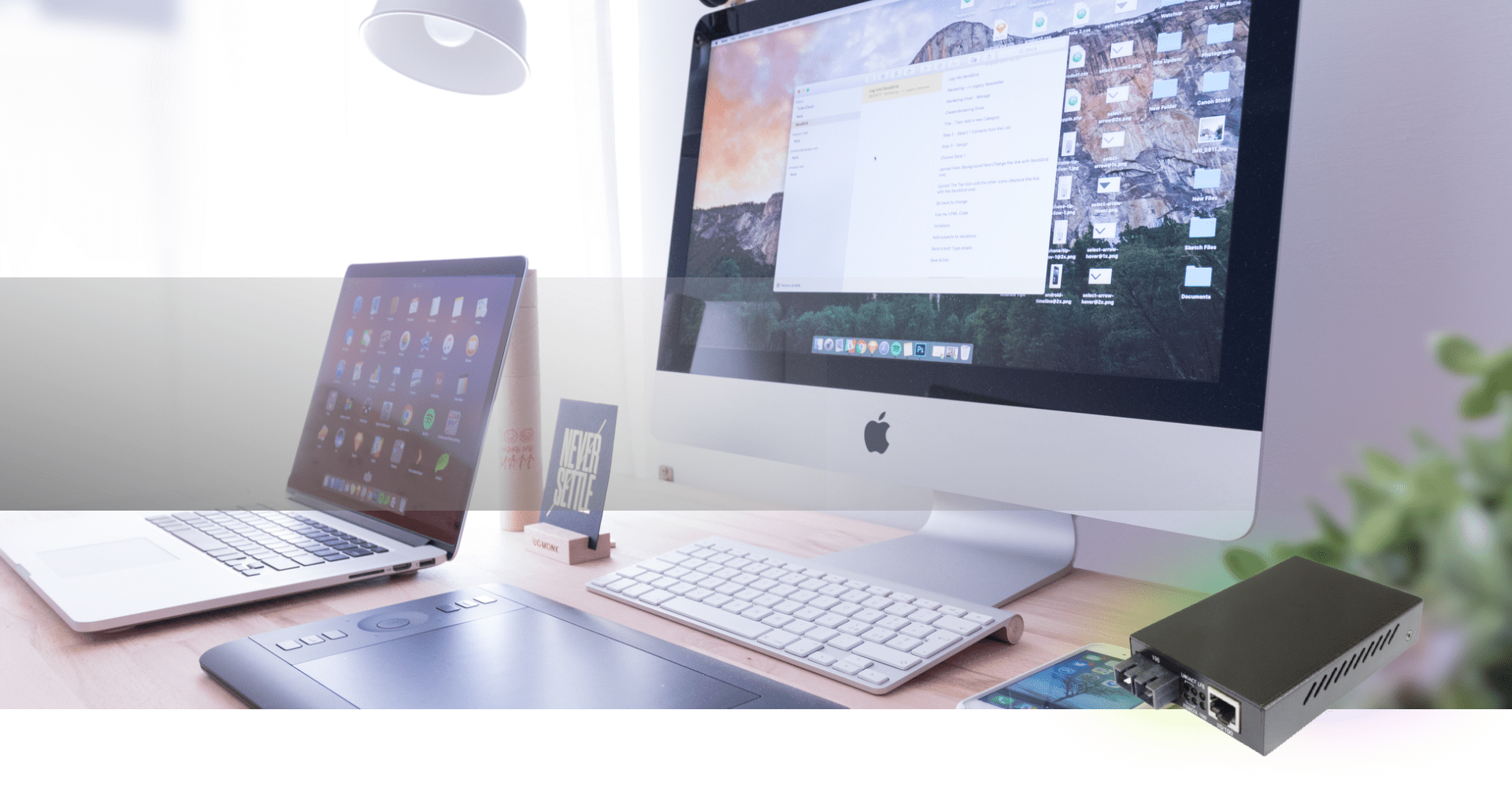 Media Converter Solutions
Media Converters become a swiss army knife for network connectivity and fiber distance extension. Choosing Promwad as your custom media converter developer, you get your preferable size, form factor and a set of interfaces.
Copper-to-Fiber or Fiber-to-Fiber Media Converters are usually developed by leveraging FPGA programming. Our experts are ready to provide first-rate hardware design & firmware development services.
Based on Promwad's multi-year experience in custom FPGA board design, we offer to our customers a reference Media Converter solution that can be customized to different form-factors, several interfaces, protocols and power supply requirements. Besides, you may use our enclosure design services for your future device.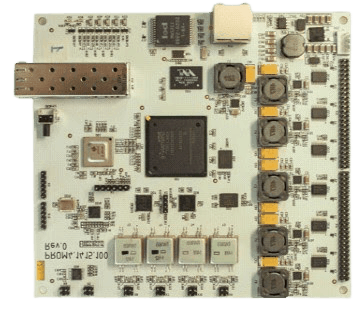 RS-232, RS-422/485, IEEE C37.94
1G Gigabit / 10G Ethernet

Unmanaged media converter
used in automatic operation with just initial configuration of port settings such as speed, duplex, auto-negotiation via DIP-switches

Managed media converter
with custom firmware performing link monitoring and fault detection, interface statistics, remote provisioning & configuration, SNMP management
Specialized tools
Vitis/Vivado, Quartus Prime, Diamond, Libero, Matlab
Software platforms
NVidia Jetson, Alveo, OpenVINO, TensorFlow, Keras, Caffe
Tools & Languages
Verilog, VHDL, VivadoHLS, Simulink/HDL Coder, С/C++, Python
Hardware design
High-speed PCBs, DDR4, JESD204b, HDMI, SDI, SI, PI, Thermo modeling
Platforms
Zynq US+, RFSoC, Cyclone10, ECP5, MPF500
Transceivers
AD9361, AD9371, ADRV9009, Radars, Custom AFE, Antenas
Network protocols
DPDK, UDP 10G, TCP 10G, TAPs, L1/L2 IP cores
Networking
1G, 10G, 25G/40G, 100G
Our Case Studies in Telecom Industry
Do you need a custom media converter solution?
Drop us a line about your project! We will contact you today or the next business day. All submitted information will be kept confidential.