Let's meet at Qt World Summit 2023!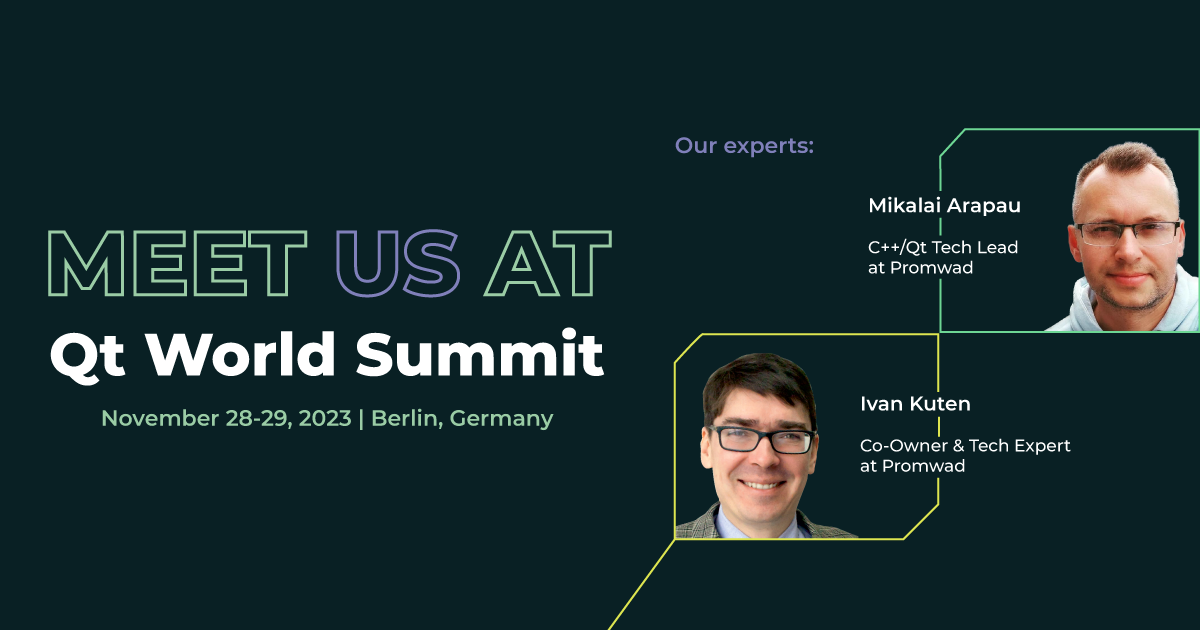 November 28–29, we will attend Qt World Summit 2023 in Berlin, Germany, to discover the latest advances and case studies on creating immersive interfaces with Qt. If you want to discuss how Qt technologies can be used for your software solutions, let's meet at the summit!
As a certified partner of Qt Group we help our customers develop Qt-based software solutions for various application areas:
Automotive & transportation​. We design HMIs and hardware architectures, boosting responsiveness and creating flawless UI/UX.
IoT & consumer gadgets​. ​With Qt, we ensure smartphone-like UX on wearable ​and portable devices with resource-limited hardware, such as fitness bracelets, headphones, chargers, access control devices, etc.
Audio & video applications. ​UI for audio and video platforms and devices, pro cameras, and remote control panels (RCP).
Industrial automation & robotics. HMI systems for custom SCADA systems, automation devices and PLCs, sensors and motor control devices.​ Also, we use Qt for MCUs: apps for devices on microcontrollers ​and microprocessors (MPU).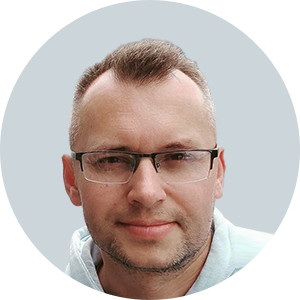 "The Qt toolkit is like a Swiss Army knife for our software development team; it's an integral part of our toolbox. It allows us to tackle all key tasks: from GUI design to seamless cross-platform deployment of high-quality solutions for our clients."
— Mikalai Arapau, C++/Qt Tech Lead at Promwad
Here is what we do with Qt for custom software development:​
Lightweight GUI with widgets-based UI and QML-based apps;​
Software and hardware acceleration, memory optimisation;​
App business logic and non-GUI modules with Qt Network, Qt SQL, Qt XML, State Machine Framework, Qt DBUS, and Qt gRPC;​
App development with Visual Studio, XCode, Qt Creator IDE, Vim, and Emacs.
Here are some examples of our designs with Qt technologies: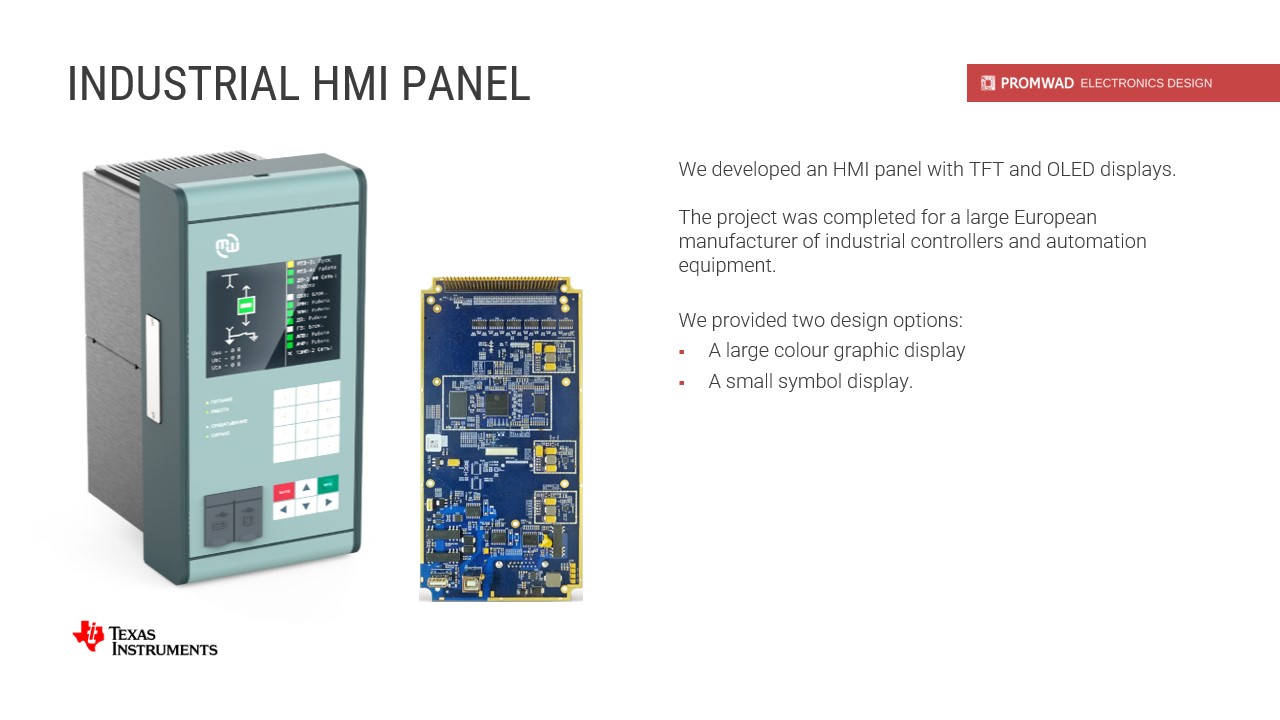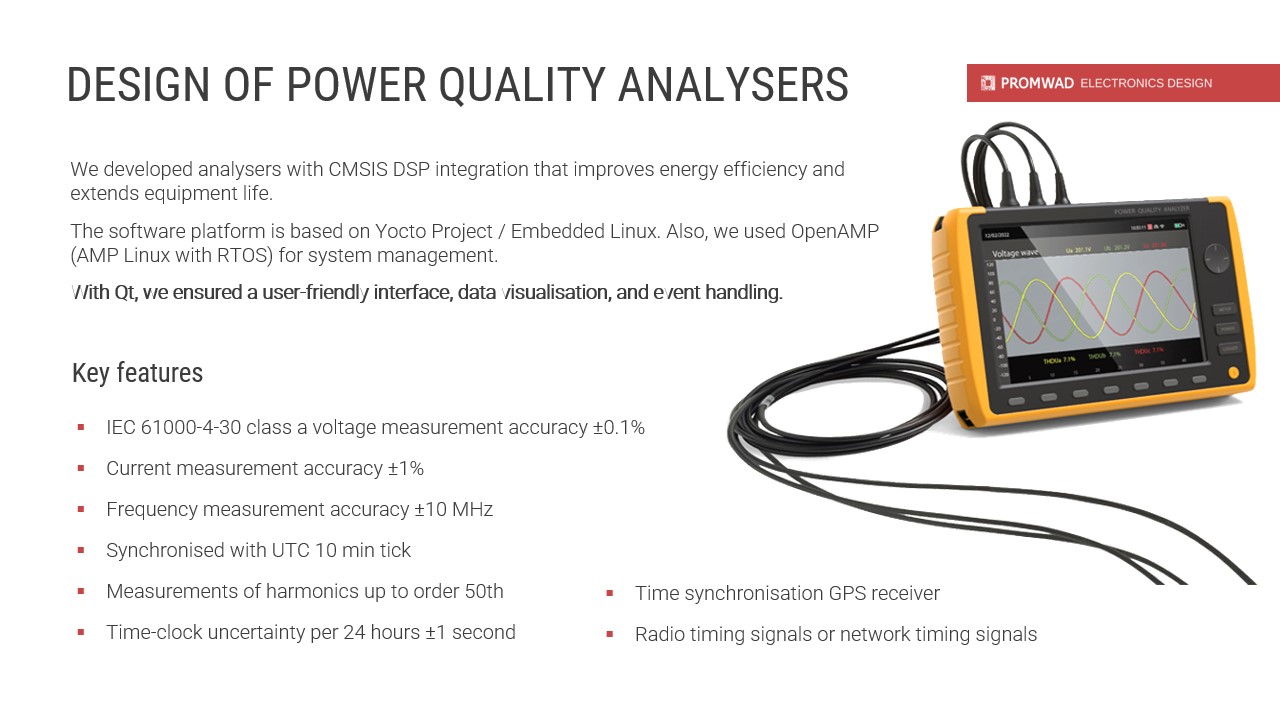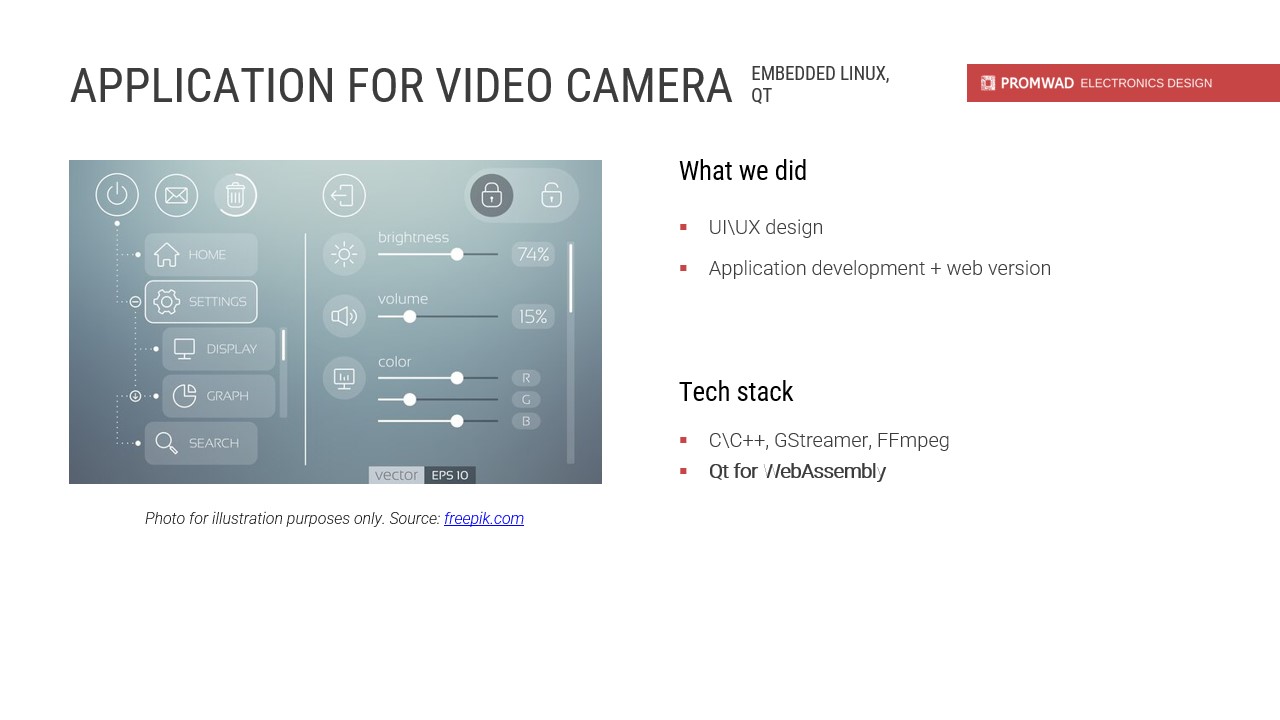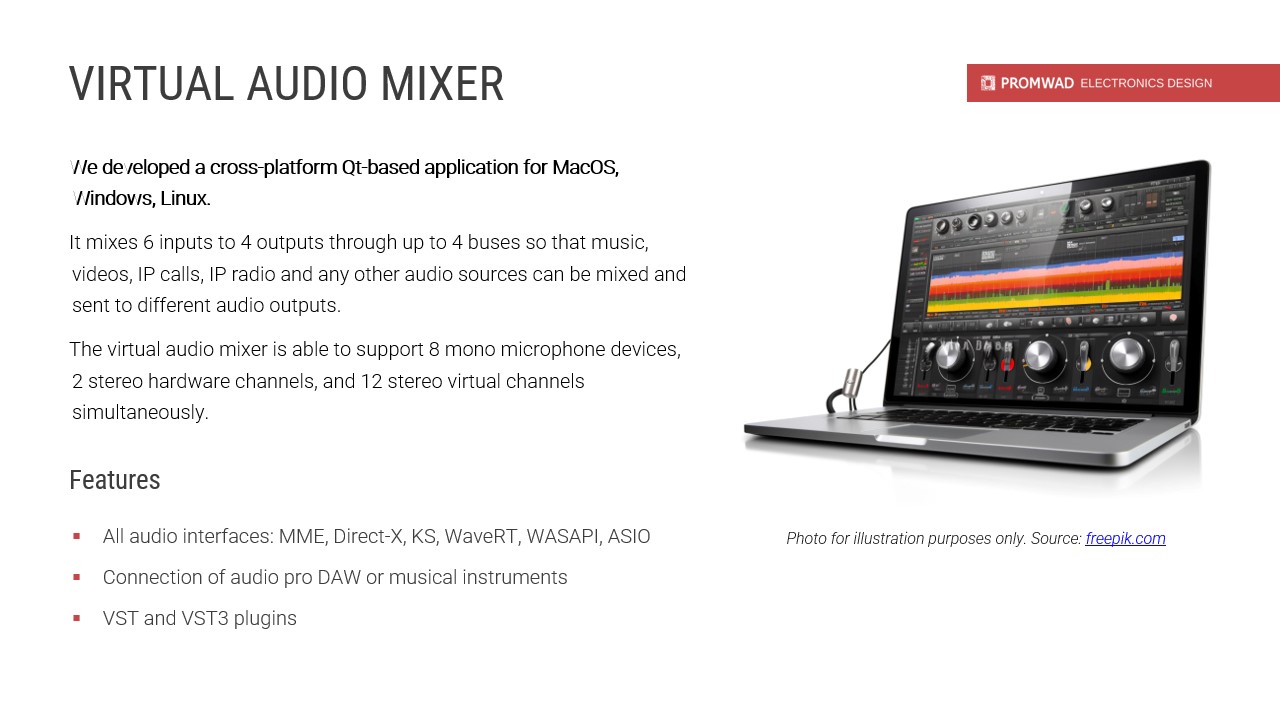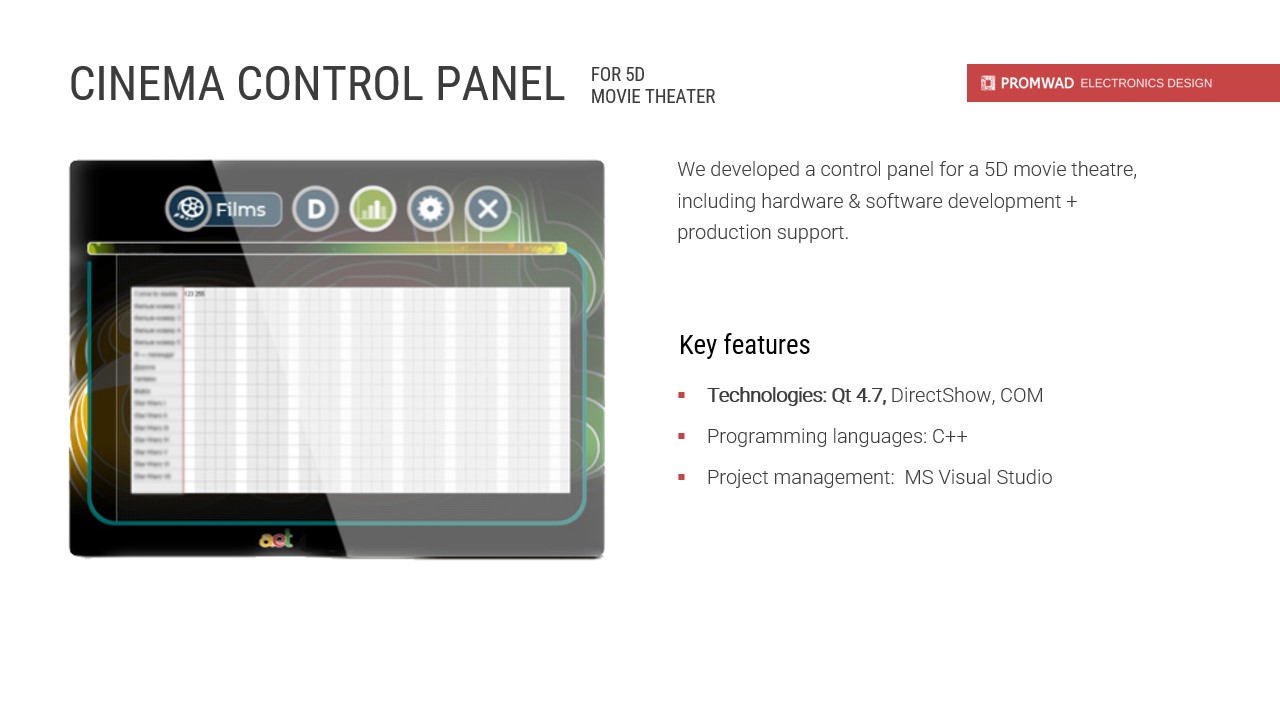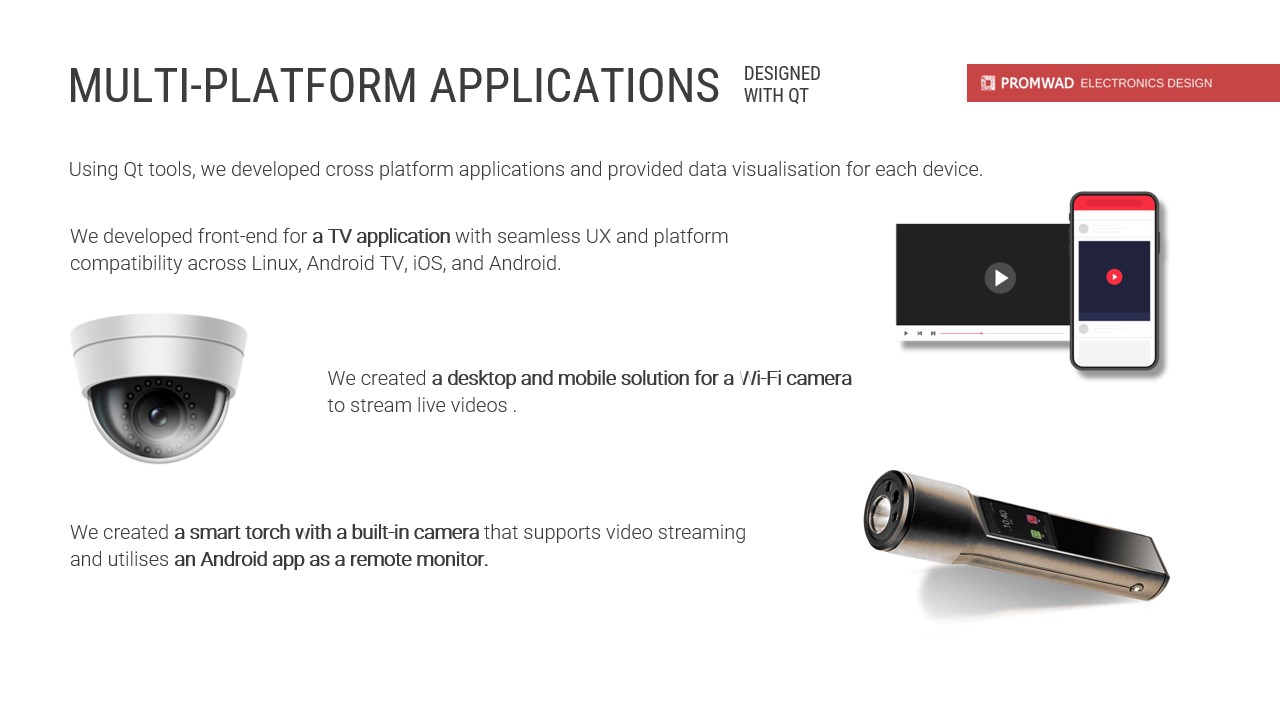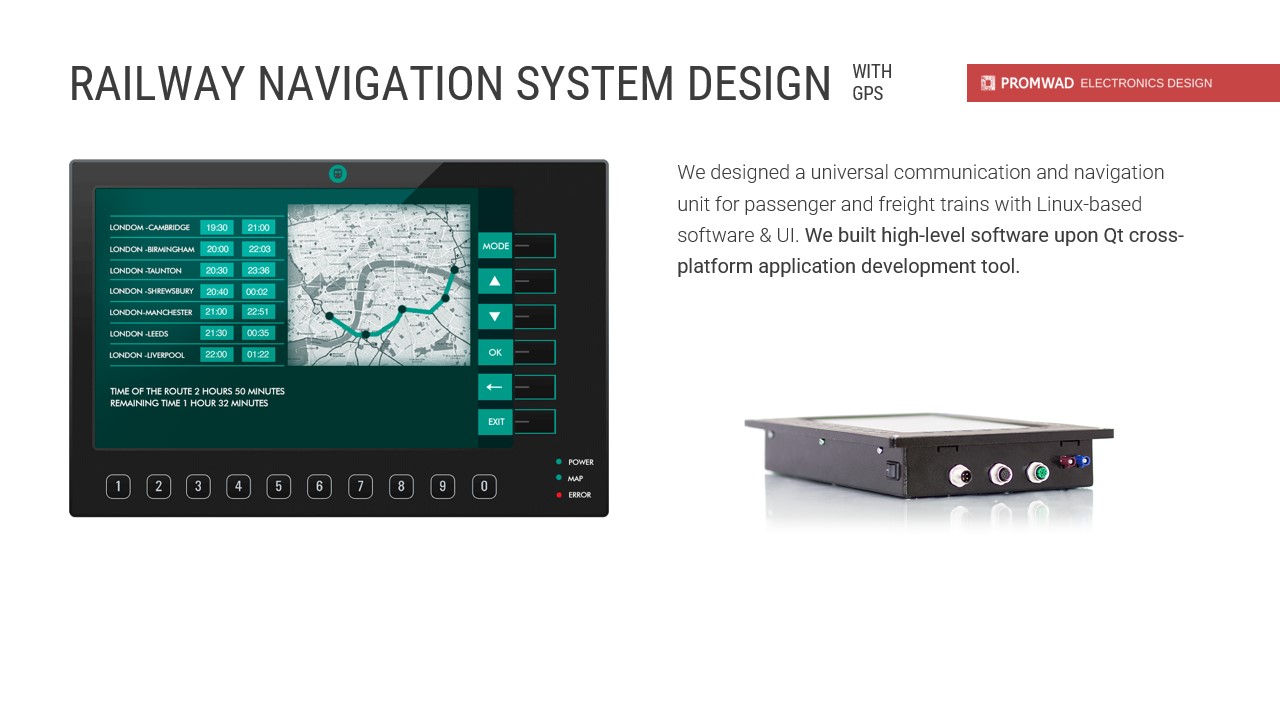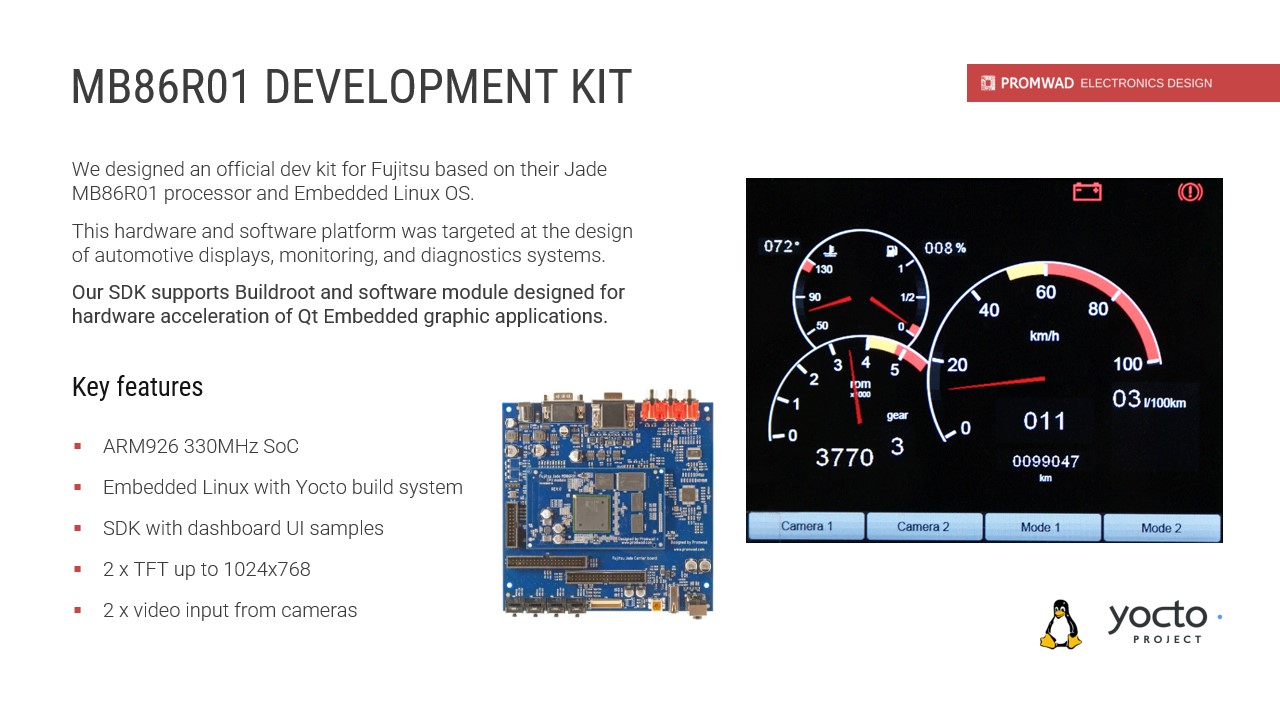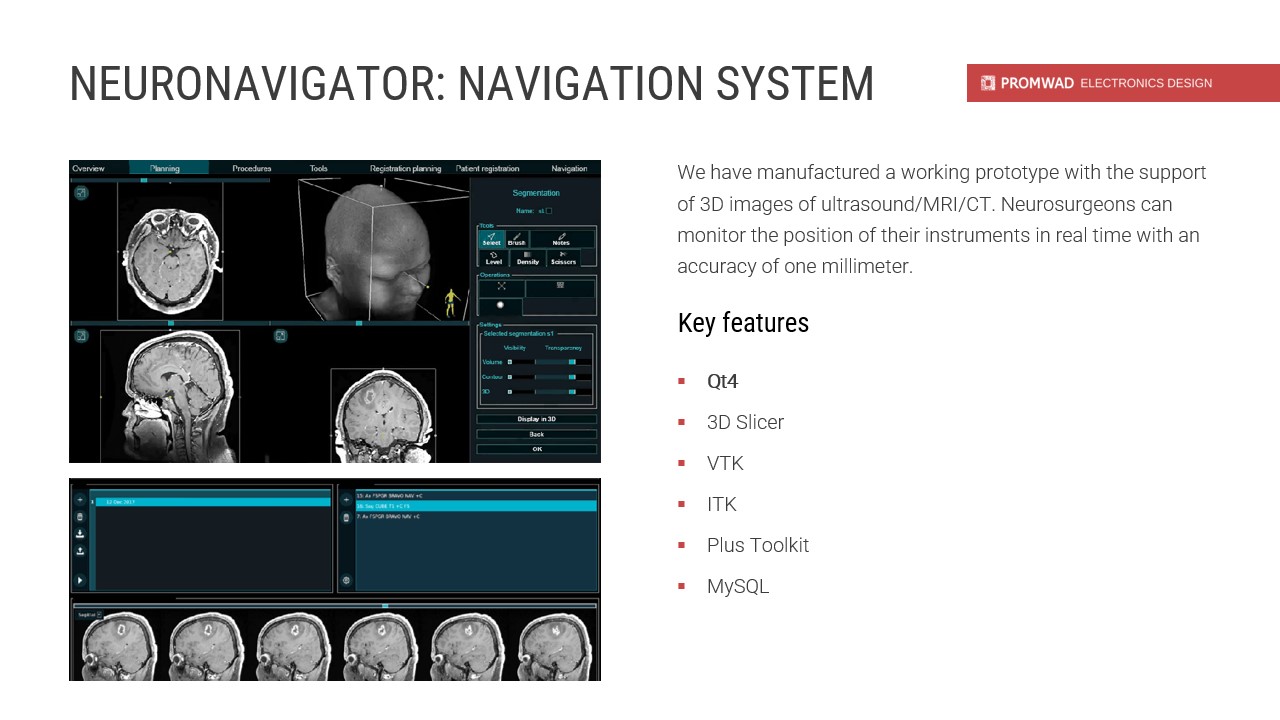 We plan further collaboration with Qt:
Participation in bug fixing and code contribution programs — as a trusted partner and service provider.
Building expertise in all application areas of ​Qt tools to provide real business value ​ with our engineering services.​
Do you want to implement adaptive and multi-platform user interfaces in your project with advanced Qt tools? We are ready to implement your tasks with our expertise. Feel free to book a meeting with our colleague via Linkedin, and see you at Qt Summit!
Our Case Studies on Qt-Powered Solutions