Digital TV and STB

The Promwad Electronics Design House is one of the leaders on the Russian-speaking market for the development of set-top boxes for terrestrial (DVB-T / T2), satellite (DVB-S / S2), cable (DVB-C) and hybrid digital broadcasting, including those based on IPTV and OTT technologies.
We design digital set-top boxes and middleware for the order of network equipment developers; mobile operators, the Internet, OTT and IPTV. The devices and programs created by Promwad's engineers help our customers develop their businesses with the latest media and entertainment technologies.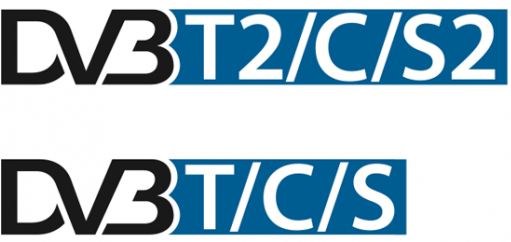 DTV / STB Competence Center
Over the years, work on a series of projects for digital TV, Promwad has formed a professional team - the DTV / STB competence center – with more than 20 engineers who specialize in solving problems in the field of set-top boxes design and embedded software development.
We carry out turn-key projects: create the concept of the future device or program, design the hardware and software, develop the design of the enclosure, launch serial production in Europe or Asia. In the development process, we select the optimal electronic components and receive technical support through formal partnership with technology leaders in the field of multimedia.

Our partners in the field of DTV: Allwinner, SigmaDesigns, Realtek, Broadcom, HiSilicon, MStar, Ali, Silicon Labs, MaxLinear, AmLogic.

 
The history of DTV / STB development at Promwad
2008, our first projects and the selection of ST
Our specialization on set-top boxes began with the launch of the Russian federal program on the transition to digital broadcasting. In 2008, we successfully completed the first custom projects for the development of hardware and software for consoles.
At that time the legislators of the chipset market were ST and NXP. We chose ST and weren't mistaken: based on the extremely popular chipset STi7105, our engineers implemented several complex projects that became hits, their serial number exceeded over 1  million devices.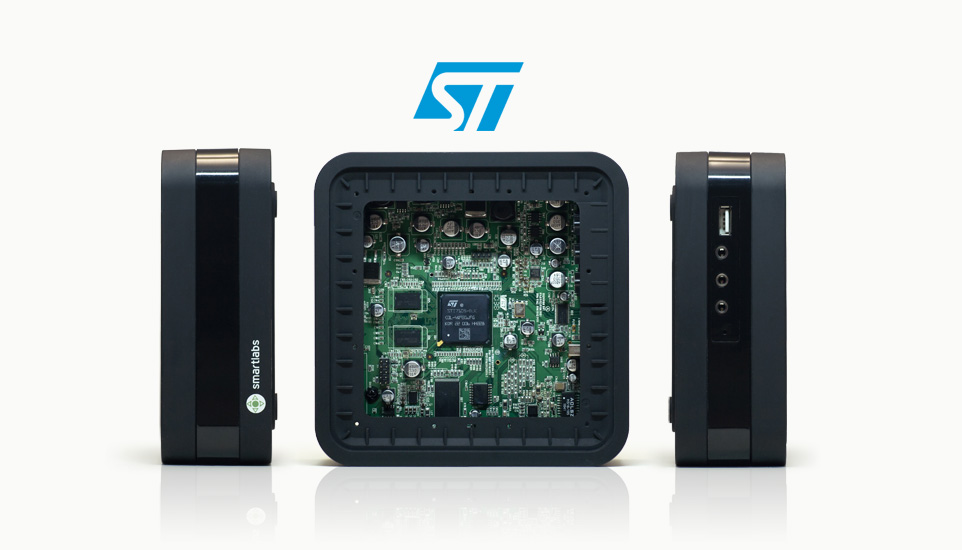 2010, developments for Smartlabs, the market leader
In 2010, the largest Russian operator, Rostelekom launched a large-scale company to introduce IPTV services in Russia. Our customer SmartLabs, who was at that time a software developer for third-party consoles, took a strategic decision to develop its own line of digital set-top boxes as opposed to the then popular Amino, Motorola and D-Link devices.
Earlier at SmartLabs they did not engage in the development of hardware and enclosures, so the company's management commissioned this project to qualified contract developers. Here is what Igor Rumyantsev, Technical Director of SmartLabs, says about this:
"Striving to maintain leadership in the market, we cannot afford even the slightest lag in the functionality and reliability of our products. That's why the development of a new IPTV-set-top box was entrusted to the Promwad design center. The implementation of this project was one of the important stages in the development of our company. In the shortest time, together with Promwad's specialists, we created a new product: in just 4 months after the start of development, a working prototype was ready, and after 10 months we reached production volumes of tens of thousands of  products. Today, our IPTV set-top box is available for sale and competes on an equal footing with the products of such world leaders as Aminet and Motorola."
Having its own hardware platform along with quality software allowed SmartLabs to win a number of Rostelekom tenders and become one of the largest suppliers of digital set-top boxes on the Russian market.
 
2012, transition to the DVB-T2 standard
The transition from the DVB-T broadcasting standard to DVB-T2 in 2012 provided another impetus to the development of digital TV subscriber equipment. Our engineering team designed a digital set-top box on the STMicroelectronics STi251 processor, with an integrated DVB-T / T2 demodulator, and a number of hybrid solutions on Broadcom and SigmaDesigns processors.
 
2012-2016, working with chip suppliers around the world
The rapid development of the multimedia electronics market requires a higher degree of integration, cheaper cost and a high rate of development of new processors with support for modern interfaces and software platforms. Traditional ST and NXP leaders were unable to sustain such a pace, and therefore gradually lost their leading position in multimedia processors. One of the key survival factors in the competitive market was the support for ARM and Android architecture, with which ST and NXP were late by several years.
In 2016, STMicroelectronics halted new developments and closed its semiconductor business in the field of digital TV. Thus, among the "dinosaurs" on the multimedia processor market remained Broadcom and SigmaDesigns, as well as traditionally strong Asian players on the lower price segment - MStar, Realtek and Ali.
Among the newcomers worth noting are the Chinese companies HiSilicon, Allwinner, Rokchip and AMLogic, which are actively competing in the niche of IPTV /  OTT-based consoles based on Android.
 
STB development results
In 2017, the total amount of devices produced, which were created at Promwad, exceeded 3 million, most of which are STBs. As a result of ten years of work in the development market for digital TV, our design center is known to all chip suppliers for the DTV / STB sphere, for many  chip vendors we have become an authorized design center. This status allows us to offer advantageous terms to our customers. Today we continue to work with customer orientation, helping them develop their business through our experience and expertise in digital TV.
Would you like to implement your project together with the DTV / STB Competence Center at Promwad? Send us a request for a free consultation.