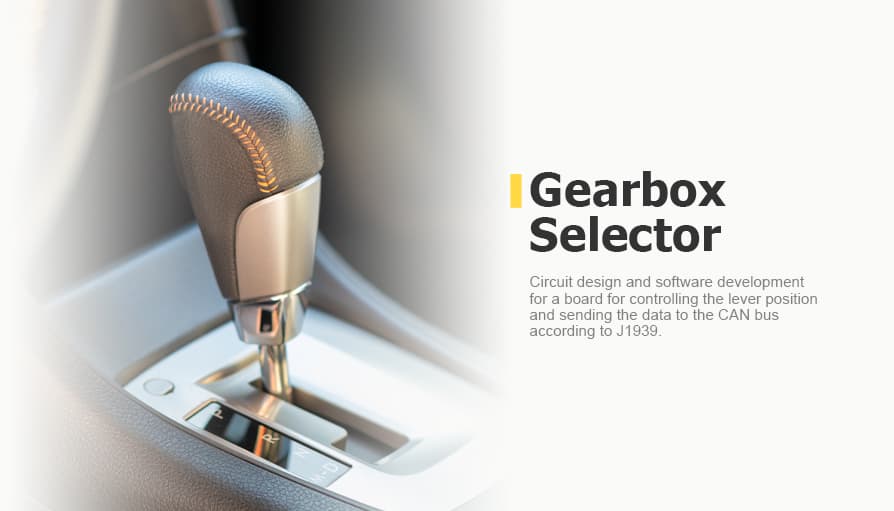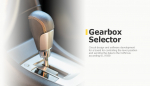 Control Board Development for the Automatic Gearbox Selector
Client
An engineering company that designs and manufactures prototypes of automotive equipment, and implements technical solutions for car and bus manufacturers.
Challenge
To design a control board for the gear selector. The ready-made solution serves for interior and transmission of cars. 
The project includes circuit design and software development according to customer requirements, as well as the design and manufacturing of printed circuit boards.
Solution
We have developed a control board with the following functions:
tracking the position of the selector lever;
sending lever position information to the CAN bus according to J1939;
LED indication of the position of the lever;
controlling the status of the vehicle's reversing lights;
control of the light indication of the selector lever position, depending on the status of the position lamps;
control of the ignition switch status;
fault diagnosis of the selector electronic part.
To take into account the individual mechanical features of each selector, we have implemented a calibration mode for the device.
Business value 
We made prototypes and a 500-pack installation lot. The customer plans to produce 4000-6000 devices and boards. A test stand for quality control in production is currently being developed.