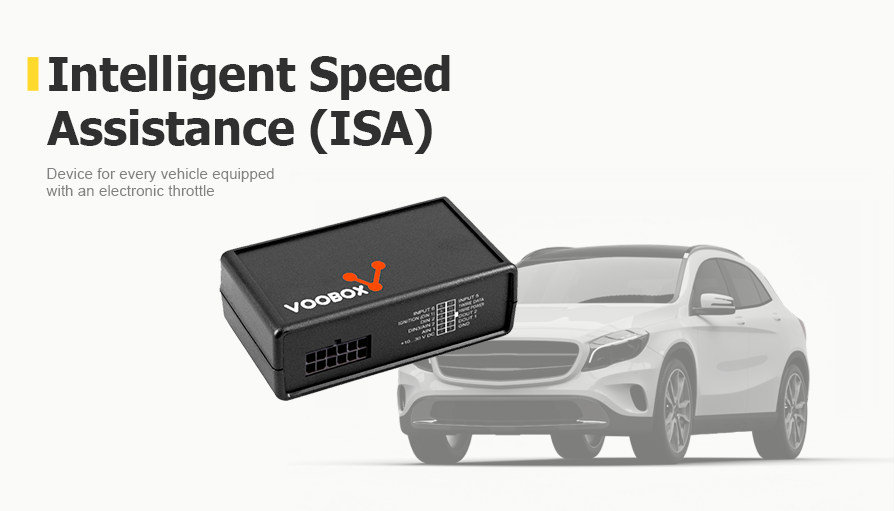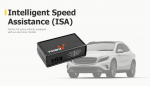 Design of Intelligent Speed Assistance (ISA) Device
Client
Voovoo is a Georgian-Latvian technology startup that provides real-time regulation of driving as a service for car-sharing companies. Oriented to car owners, it unchains the existing car-sharing service from its limitations, making it more diverse and accessible for everyone who owns a car with the help of a driving monitoring system (DMS). The solution works according to the plug-and-go principle, automatically adjusts the vehicle's speed according to the speed limits and prevents the driver from deviating from the set route and leaving a certain area.
Solution
1. Hardware design 
Our engineering team diligently designed a device to control the vehicle's speed. An external GPS tracker detects overspeeding on the current road segment and sends a signal to our device to slow down the vehicle. To achieve this, the device disconnects the accelerator pedal position sensor from the engine control unit and feeds the engine control unit with generated analogue values.
Some of the key features of the device include: 
An emergency SOS button. When pressed, the system ignores the control signal from the GPS tracker and feeds analogue signals from the accelerator pedal directly to ECU. 
A shutdown button that electrically disables the device, which is controlled by hardware without a microcontroller for safety purposes.
A LED blinker and piezo buzzer. They indicate the current mode of operation.
A USB port. The device's parameters can be tuned in special PC software after connecting it over a USB cable.
2. Software development
Our engineers have developed firmware for the S32K118 automotive microcontroller unit (MCU) that controls the device and a PC application, which allows the user to configure various device parameters and updates device firmware over a COM port.
The PC application allows user to configure the following features:
main speed limiter function support;
limiter function activation delay;
device deactivation when the pedal is pressed fully down;
device deactivation delay / usage ban timeout;
blinking and beeping on over speed;
emergency button function support.
Business Value
The client received a highly advanced and reliable intelligent speed assistance device (relay) suitable for every vehicle equipped with an electronic throttle. The device helps reduce the vehicle's speed by controlling the engine's power, resulting in increased safety on the road. With our engineering support and detailed design documentation, the customer was able to proceed with product certification before mass production.
Furthermore, the EU has adopted the General Safety Regulation (GSR) 2019/2144, which requires all new vehicle types from 6 July 2022 and all newly manufactured vehicles from 7 July 2024 to be equipped with ISA technology. This opened up new opportunities for our client's product development and positions them as a leader in the industry.