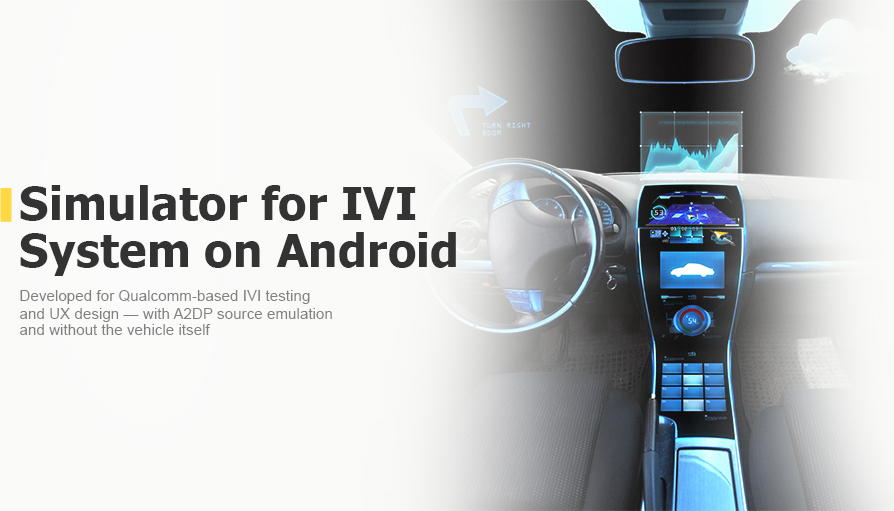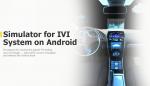 Simulator for Qualcomm-Based In-Vehicle Infotainment System (IVI)
Client
One of the world's leading developers of in-car multimedia.
 
Challenge
To develop an emulator for IVI systems based on Android and the Qualcomm platform and provide the functionality needed for UX design, testing, and A2DP source emulation without real automotive hardware.
The customer had software for the unmanned taxi with a multimedia system. The external interface of the system was represented by three screens in the vehicle cabin that passengers used to navigate, set destinations, play video and audio from their mobile devices via AIRPlay or Chromecast, connect headphones via Bluetooth, etc.
 
Solution
We used the Vanilla Android 10 sources (Google's emulator) and merged it with applications, services, and UI from our customer, fixing tech problems ​​along the way.
Also, we created A2DP source emulation on our side with two active clients.
As a result, we made a simulator for IVI systems to work in the early testing phases, create UI and user logic. Thus, we have gained experience in this technology, and can create emulators for other hardware platforms and adapt them for Android and iOS.
 
Business Value 
Our client received an emulator for Qualcomm-based IVI testing and UX design, which enables them to continue to develop and test their software solutions with A2DP source emulation, and without the vehicle itself.