October 31, 2013 – hosted the "Real Estate and the Internet 2013" conference, organized for managers of real estate agencies, marketing professionals, representatives of construction companies and other market players. Our company took part in this event. Sergei Gimburg, the head of our Promwad Mobile business unit, presented his report "Mobile trends in mobile business".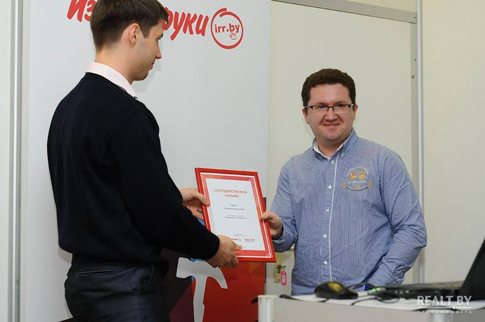 Sergei showed the recent data on the use of mobile devices that proves the rapid growth of smartphones and tablets sales, as well as demonstrates that the majority of Internet activities begins with a smartphone. Information search, internet surfing, online shopping, social networking – more than 50 % of users begin all these activities using their mobile phones, and then continue them on personal computers. Another trend is growth of the market share of the Android operating system, which have reached 67 % this year, according to Strategy Analytics.
The ]]>Promwad Mobile]]> report indicated not only traditional features of mobile applications for real estate companies, such as mobile office, galleries and calculators, but also the latest technologies that can successfully fulfill some industry specific tasks:
1. Augmented reality
Virtual tours of apartments and offices
Interior planning
Interaction with printed images, QR codes
2. Geo location
Points of interest on the map (POI)
Map navigation
3. Social plug-ins
Customer reviews
Online consultations
Researches and polls
4. Remote control of devices
Connection to smart home, car, etc.
Mobile applications allow you to get an effective additional marketing channel, organize interaction with customers, and create working tools for employees who work outside the office, as well as provide remote work with databases of information. All these features are highly relevant for mobile real estate professionals – agents and realtors – who spend a lot of time out of the office.