Materials for Electronics Enclosures
The right selection of materials for enclosure manufacturing is a complicated task which requires skill in industrial design, management and marketing.
Our experience in prototyping and production of electronics helps us choose the optimal materials, taking into account the electronics enclosure design needs, the client's preferences and the chosen price range.
Plastics
We suggest various types of plastics: ABS, ABS+PC, EK, PC, PE, PVC, PMMA, polyamide plastics, etc.
Wood
To create stylish enclosures for electronic devices, we provide various wood species, including composite combinations, such as wood + plastic
Metals
production of enclosure parts from stainless steel, aluminum, aluminum-magnesium alloys, using various technologies (stamping, molding, milling, extrusion molding)
Materials on request
We can also employ other materials that can be used in industrial processes, such as rubber, ceramics, glass, etc., at the request of the customer.
At the prototyping stage it is not always possible to use materials which have been chosen for mass production. For example, prototyping cannot be done with certain types of plastics which are nevertheless successfully used in manufacturing commercial devices. In this case, we use an analog which will reflect the characteristics of the original material as fully as possible.
Material combinations
Combinations of different materials are often used in enclosure manufacturing: plastic + metal/glass/ceramics/rubber, etc.
In this case, we can provide relevant expert advice on manufacturing, which helps correctly implement jointing locations for selected materials to provide the specified requirements for integrity, flexibility and durability of the finished product, thus matching the designer's and the customer's preferences with real production capacities.
Our projects also involve relevant calculations, computer analysis and simulation of manufacturing processes, which helps optimize enclosure designs, based on the characteristics of the material when it is cast into the mold.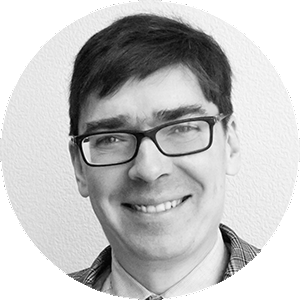 «Promwad industrial designers pay special attention to the selection of materials, suppliers and the production specifics. So our customers receive a guaranteed result at the production site - a product free from molding defects (deformations / sink marks / solder seams) and a highly durable enclosure.»
— Ivan Kuten, co-owner and CTO at Promwad
Our industrial design projects
Do you need a quote for the selection of materials for your electronics enclosures?
Drop us a line about your project! We will contact you today or the next business day. All submitted information will be kept confidential.