Wireless Charging Solutions Development
Inductive charging opens up new opportunities for fast wireless power transfer to electric vehicles (EVs), eliminating the need for a physical connection to a station. And we help our clients take full advantage of this technology through our services.
At Promwad, we create wireless charging solutions that ensure high efficiency and a seamless user experience. Whether it's OCPP implementation, hardware design, or EV charging management software, we are ready to address all your challenges.
Benefits of Inductive Charging
T

ransmission efficiency

High-efficiency power transfer ensures minimal energy loss during charging
---
S

afety

EV wireless charging eliminates the risks associated with exposed electrical connections
---
E

ase of use

Effortlessly charge your vehicle without even leaving the driver's seat
---
F

ast charging

Robust EV charger software ensures rapid charging speeds (up to 500 kW of power in 10 minutes)
---
D

urability

Wireless charging solutions are designed for outdoor use and have resilience against water and wear
---
C

ompactness

With no moving components and compact design, inductive charging systems offer enhanced flexibility
---

EV wireless charging ecosystem integration

EV charging station management software

Battery swapping infrastructure

Charging station accessories

Modular charging stations

Charging station analytics

Switch boxes

Multi-protocol support

Dynamic load management

Vehicle-to-grid (V2G) integration
Our Case Studies on Inductive Charging
OCPP implementation
Working with our client, an American EV technology company, we integrated the OCPP into the charging stations software. This enabled the device's compatibility with a range of CSMS. Through refactoring and bug fixing in the existing firmware, we enhanced performance and ease of maintenance.
Our client reduced costs, achieved a competitive edge and expanded their customer base by managing charging stations from different manufacturers.
Switch box control software
We engineered switch box control software that redistributes electricity for induction charging stations of a European developer.
In this project, we developed switching detector driver for relay status signals, and PP signal monitoring drivers, as well as implemented the following features:
processing of CAN messages,
sending a status message,
switching of power and alarm relays,
sleep mode activation and exit.

Startups
We assist startups in wireless charging solutions development by providing engineering teams to address specific challenges and fill resource gaps.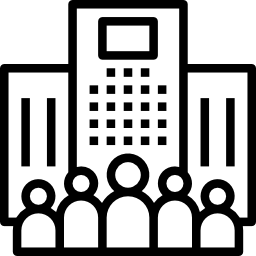 Enterprises
We develop innovative EV charger software & hardware systems for mid-sized businesses and large enterprises working in the automotive industry.

Tech Partners
We can be your technology partner, becoming an integral part of your project and building inductive charging solutions tailored to your objectives.
Time & Material
– Payments for actual hours worked
– Regular reporting of time and results
– Regular communication with the team
– Connecting / disconnecting engineers on request
– Flexible development process
Dedicated Team
– Fixed monthly costs
– Custom-built team with specific competencies
– Fully dedicated engineering team
– Comprehensive IT infrastructure
– Max efficiency for complex projects
Project-Based
– Budget control
– Reduced risk
– Flexible resource allocation
– Clear scope
– Predictable timeline
– Quality control
Do you need a quote for wireless charging solution development?
Drop us a line about your project! We will contact you today or the next business day. All submitted information will be kept confidential.
What advantages does wireless charging bring, and which companies already operate in this market segment?
Can EV wireless charging work with different power levels and battery capacities?
EV wireless charging technology is designed to serve various power levels and battery capacities. The power electronics dynamically adjust the energy transfer rate, ensuring compatibility with various battery specifications. This adaptability provides efficient and safe charging without compromising or overloading the battery's health.
How is inductive charging contributing to the widespread adoption of EVs?
Inductive charging simplifies the charging process, making it more user-friendly and convenient for electric vehicle owners. By eliminating the need for physical connections, drivers can effortlessly park over a charging pad, encouraging a broader demographic to consider electric vehicles. This ease of use, combined with a streamlined charging experience, helps accelerate the adoption of EVs.
What role does EV charging station software play in optimising power distribution and dynamic load management?
EV charging station software plays a critical role in monitoring real-time energy demand, usage patterns, and dynamic load management. Its goal is to distribute power among connected vehicles, prevent grid overloads and ensure efficient energy allocation. By dynamically adjusting power delivery based on demand, the software optimises performance while maintaining grid stability.
How does EV charging management software enhance the overall experience for electric vehicle owners?
EV charging management software provides real-time visibility into available charging stations, so users can locate and reserve them conveniently. Integrated payment systems simplify transactions, while remote monitoring offers flexibility. Additionally, smart algorithms consider energy rates and battery health, optimising charging times and ensuring a cost-effective experience.