Promwad Sponsors the Hardware Hackathon in Vilnius
This weekend we sponsored and co-organised a hackathon "Rethinking hardware" in Vilnius, which focused on the development of new products for Smart & Eco Environment. The event attracted more than 50 participants — students and young engineers who want to make the world a better place with new high-tech solutions in urban mobility, IoT and other in-demand concepts. Dozens of experts and jury members helped the guys to create their solutions.
The event was initiated by Bridgio Tech Accelerator, and the support of VILNIUS TECH "LinkMenų fabrikas" made it possible.
Sponsoring such events is part of our strategy of supporting young talents, fostering business thinking in engineers, and involving managers in technical challenges, i.e. cultivating teamwork and cross-functionality. This approach helps Promwad build a portfolio of hardware and software platforms to help our customers reduce the time to market based on these solutions.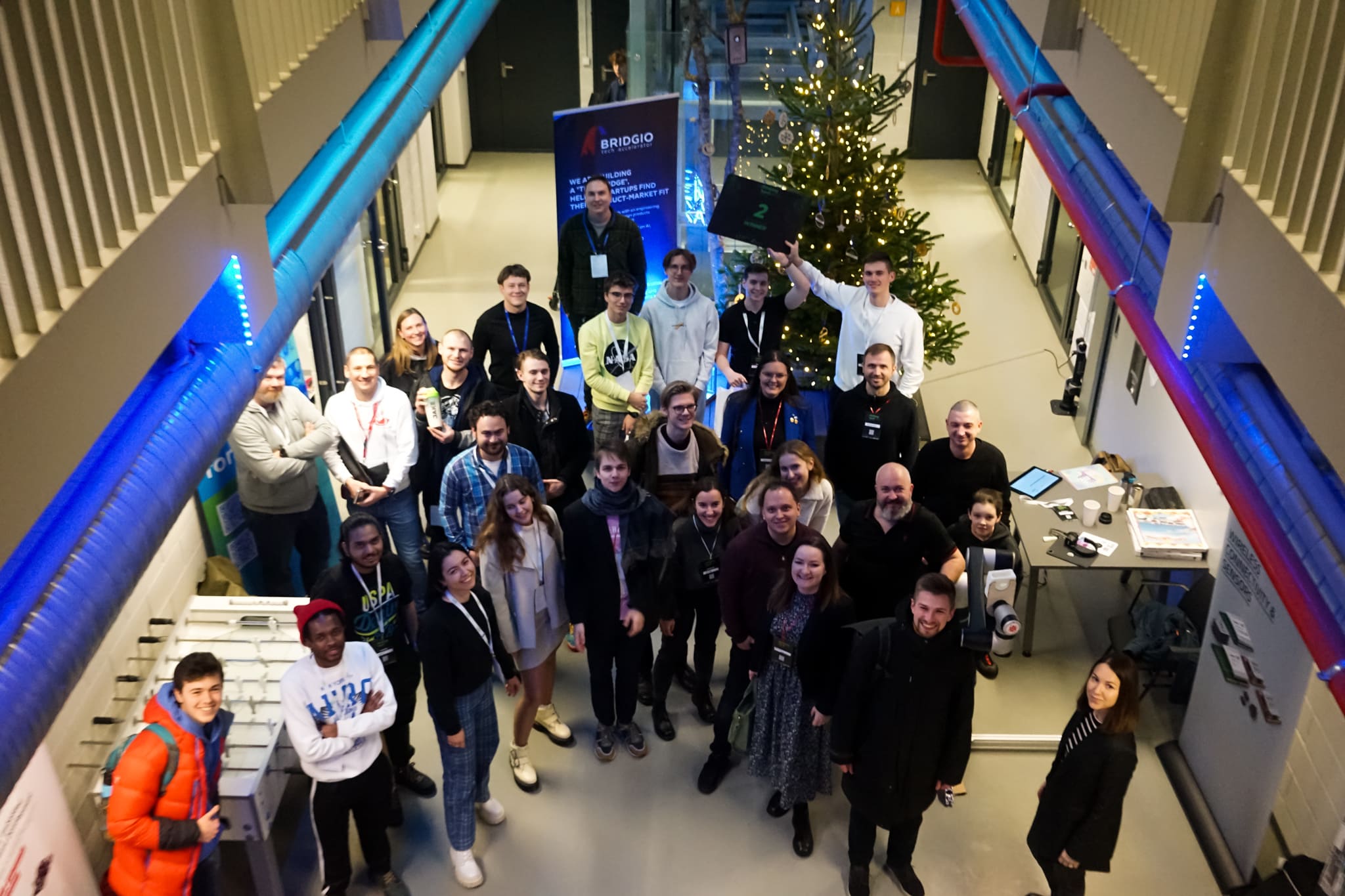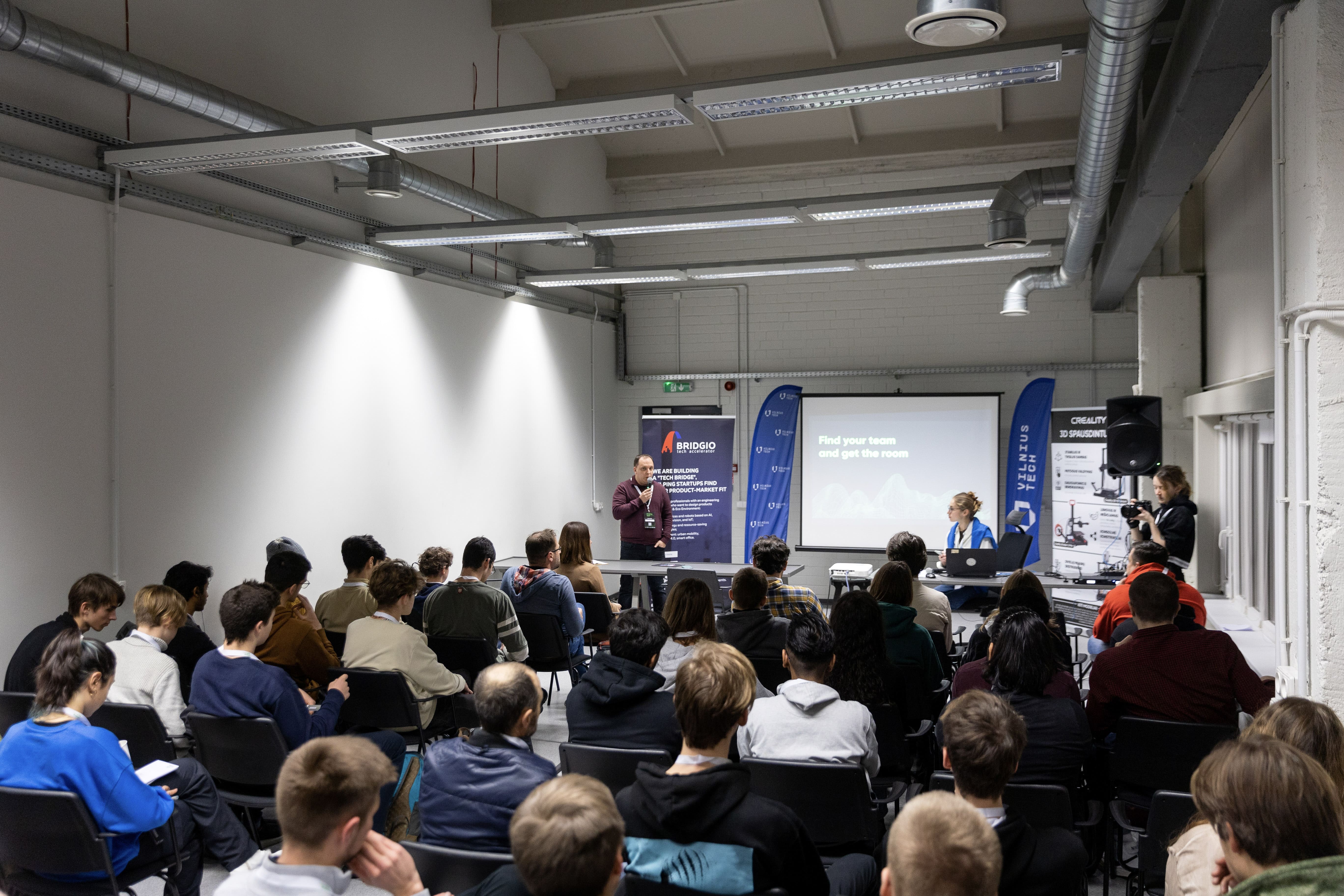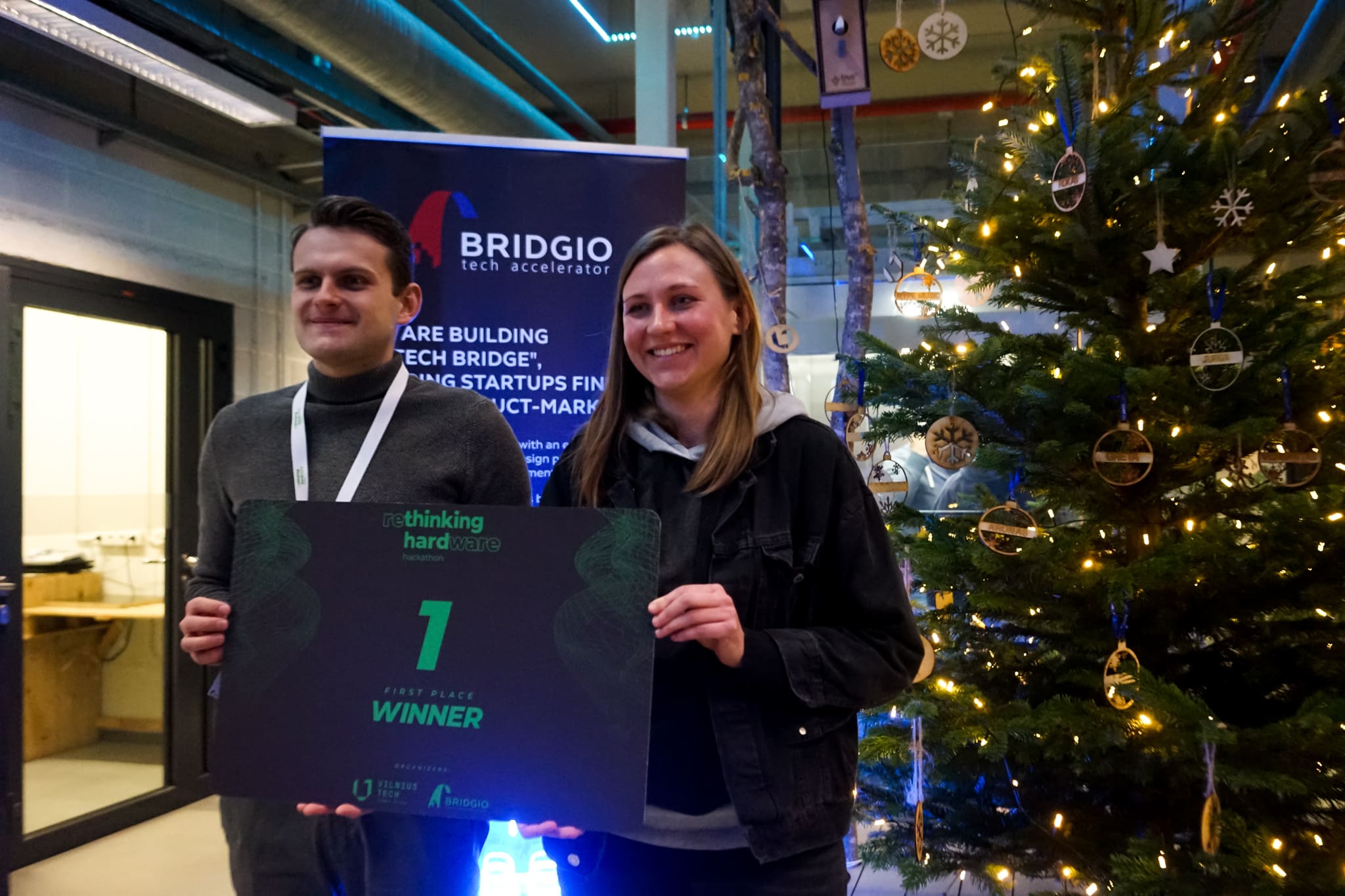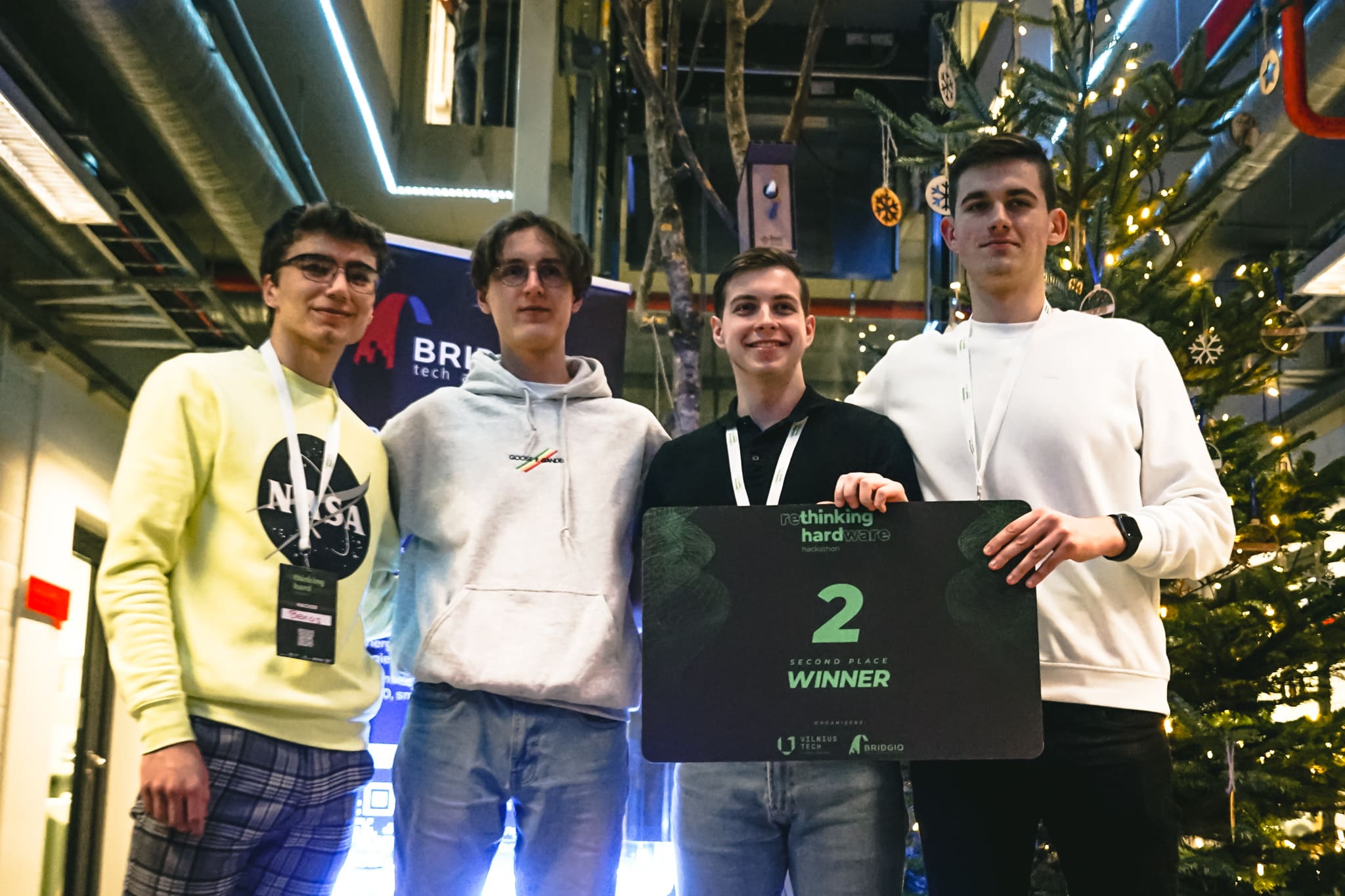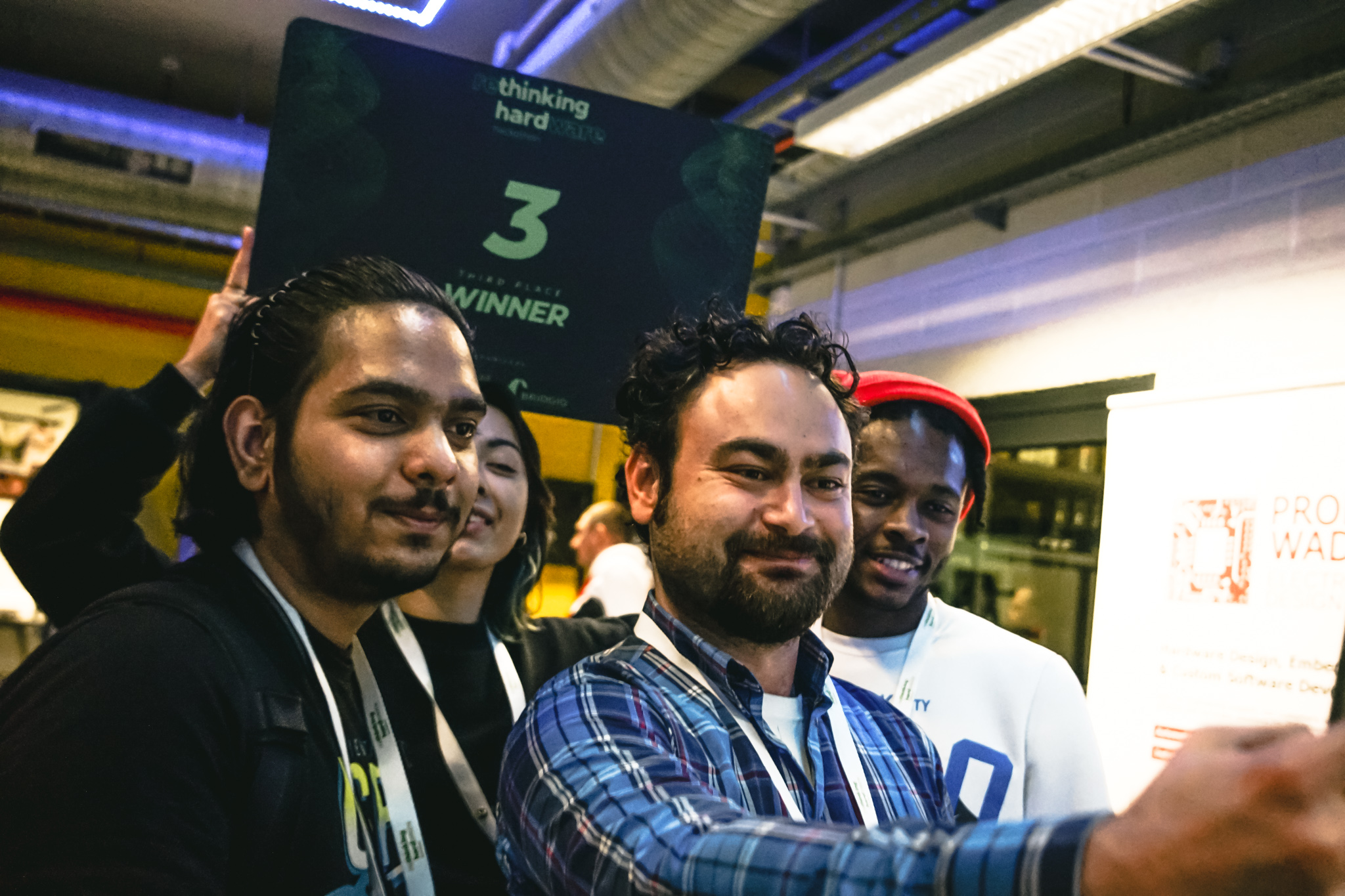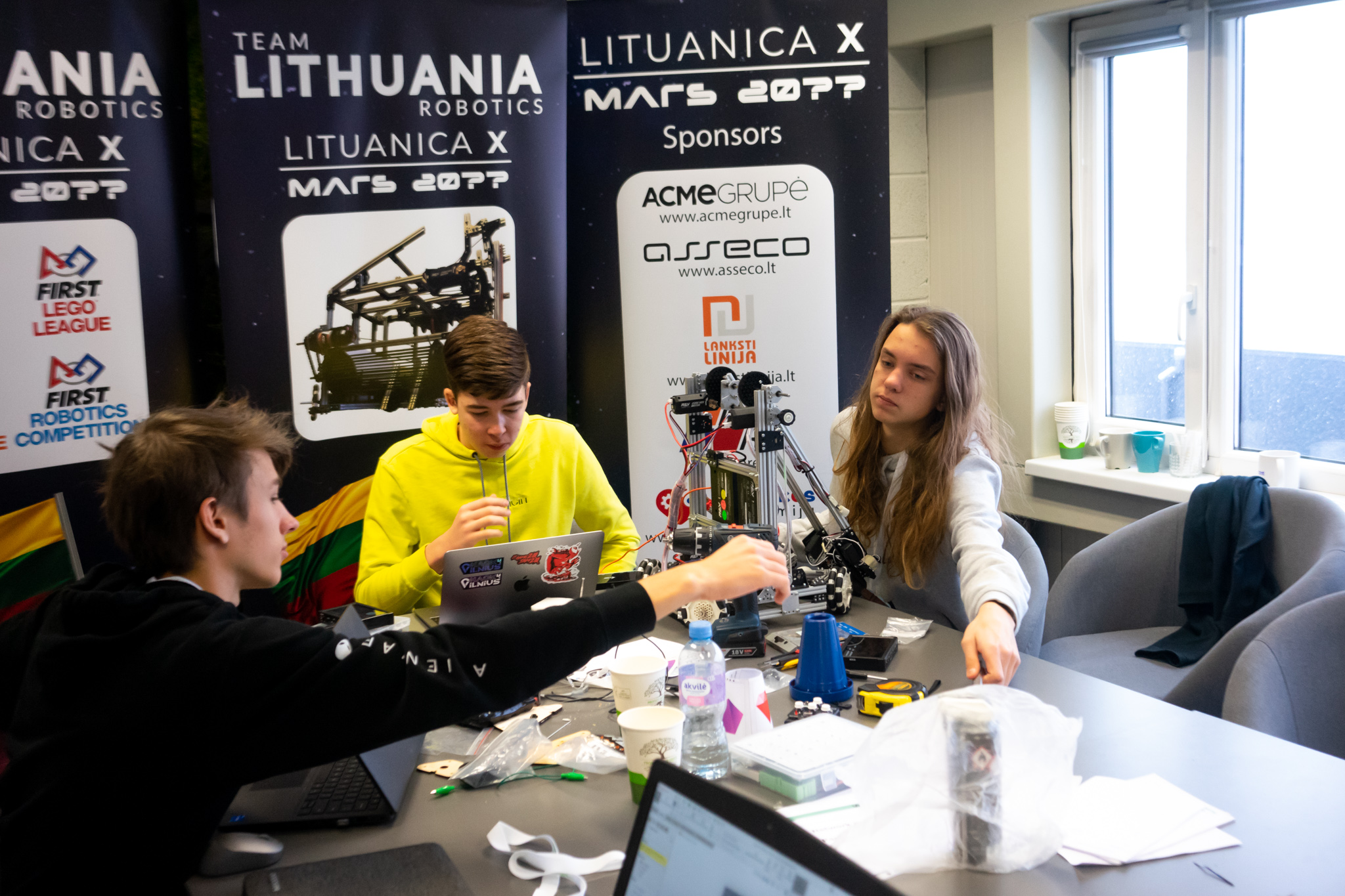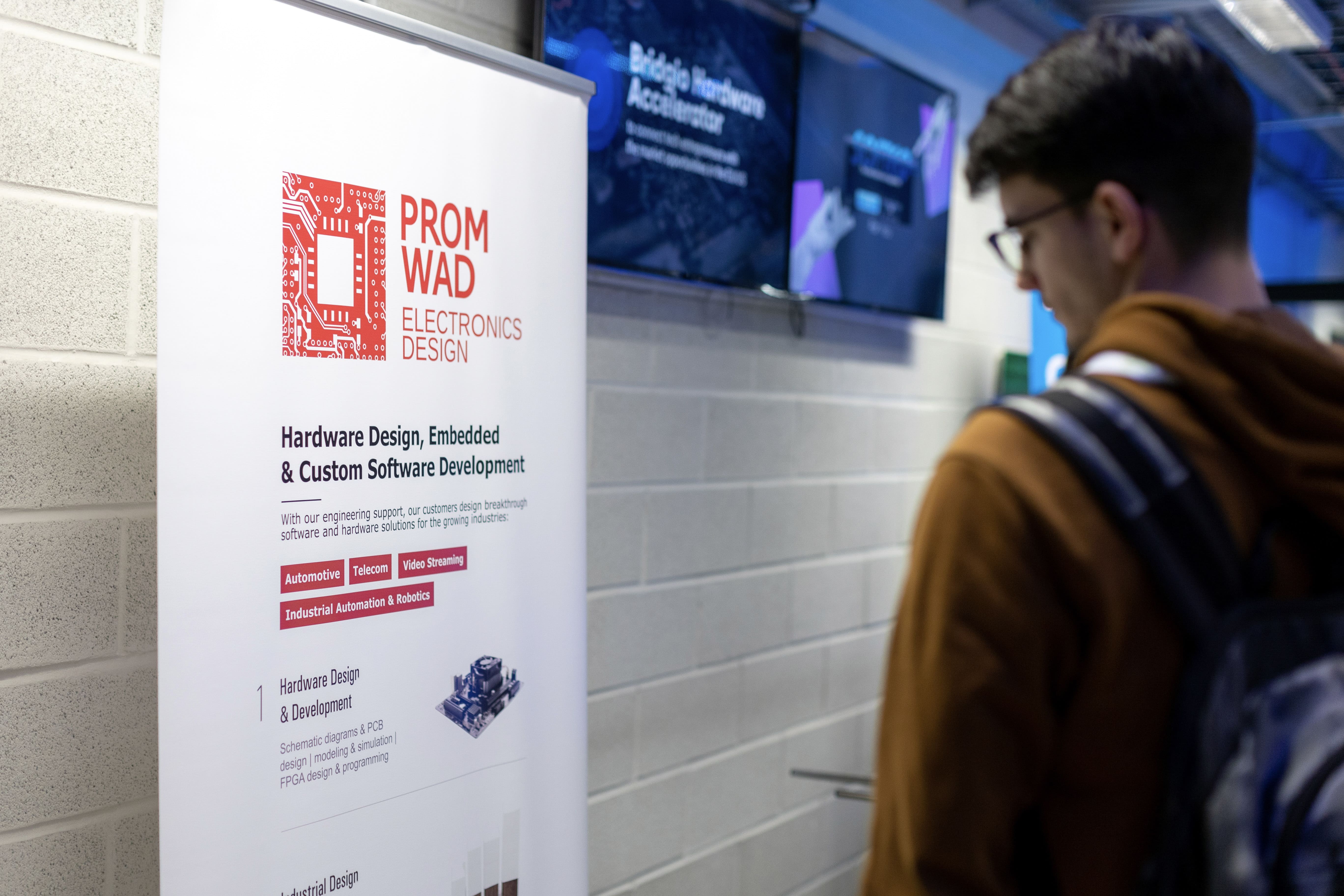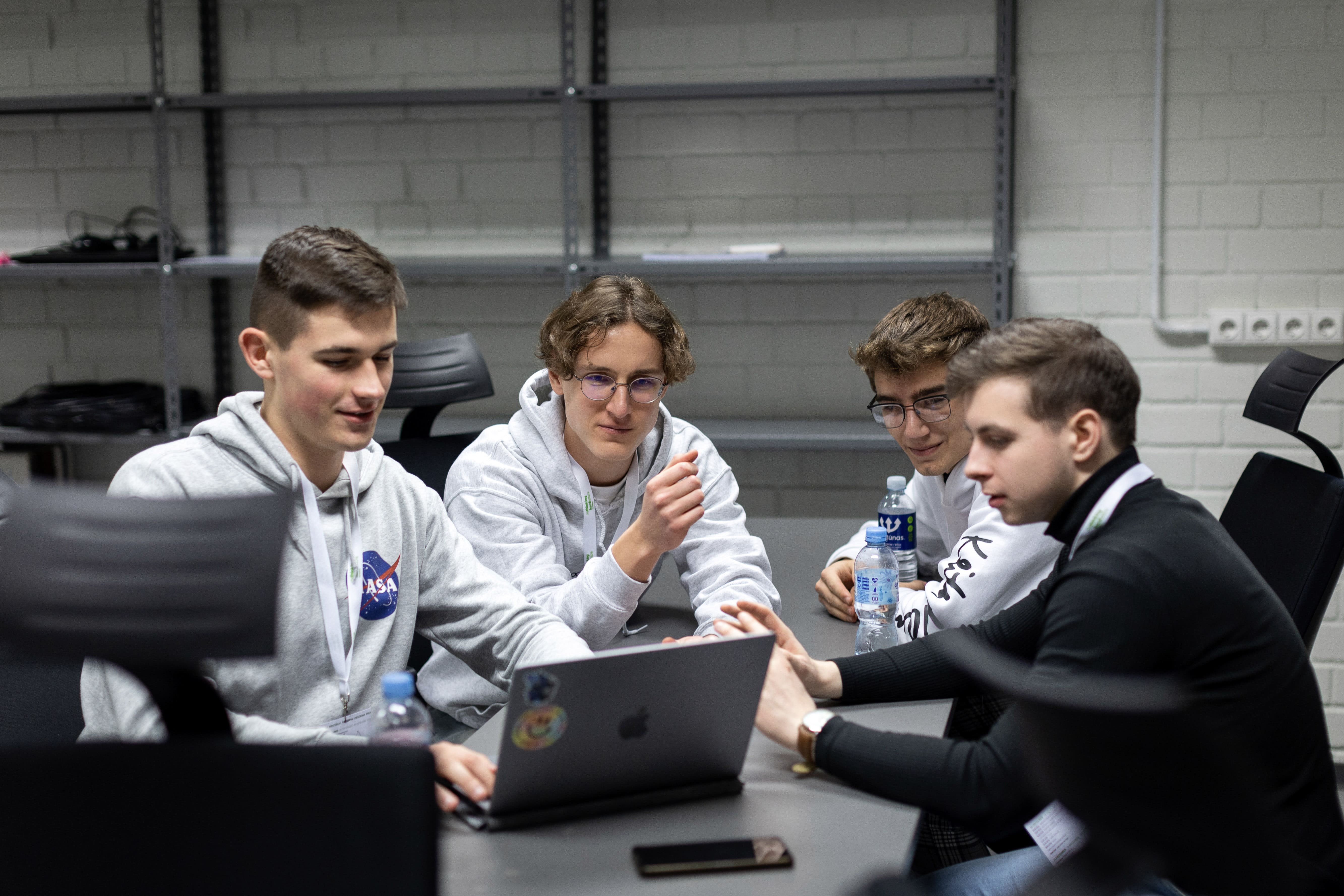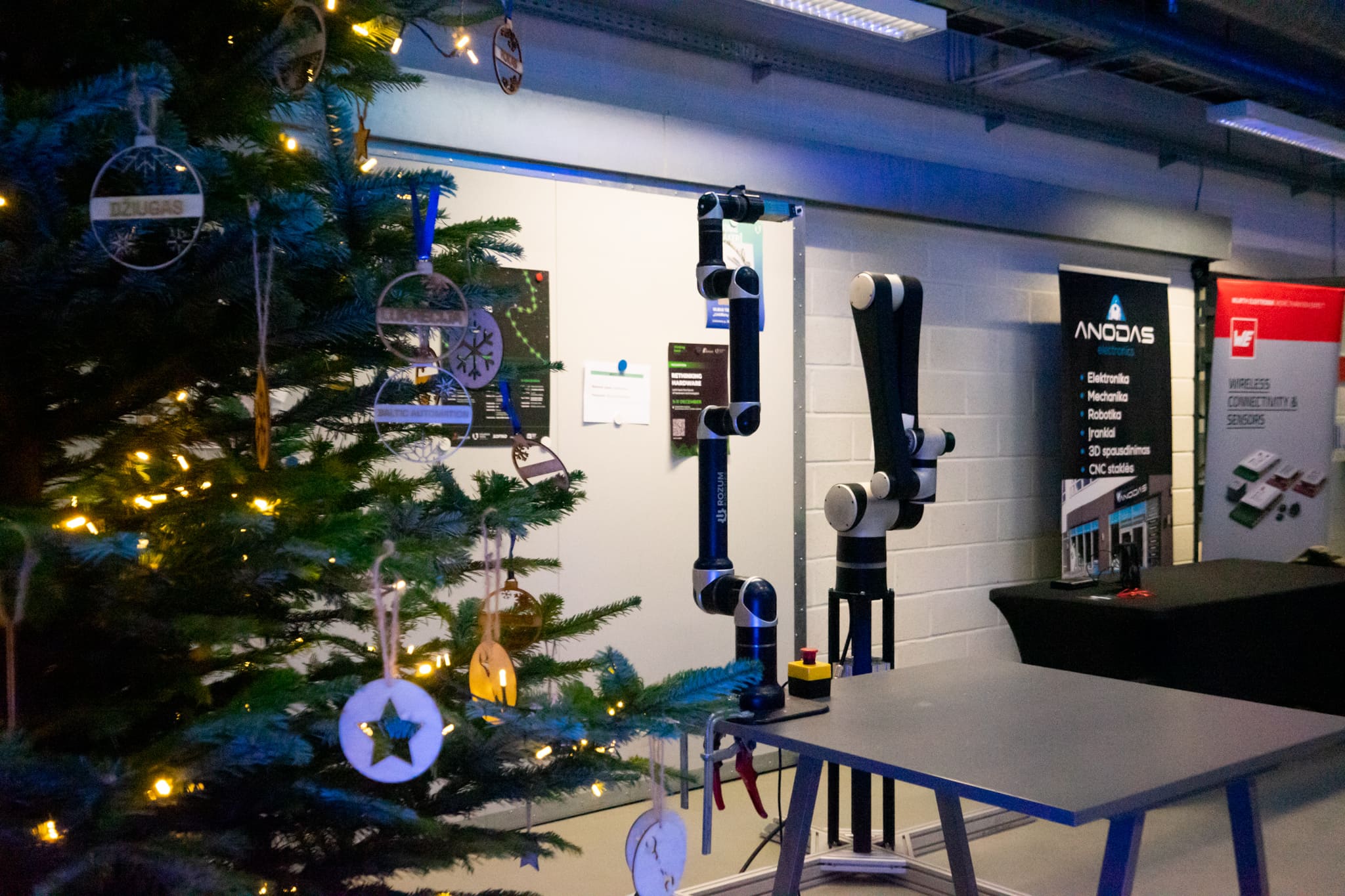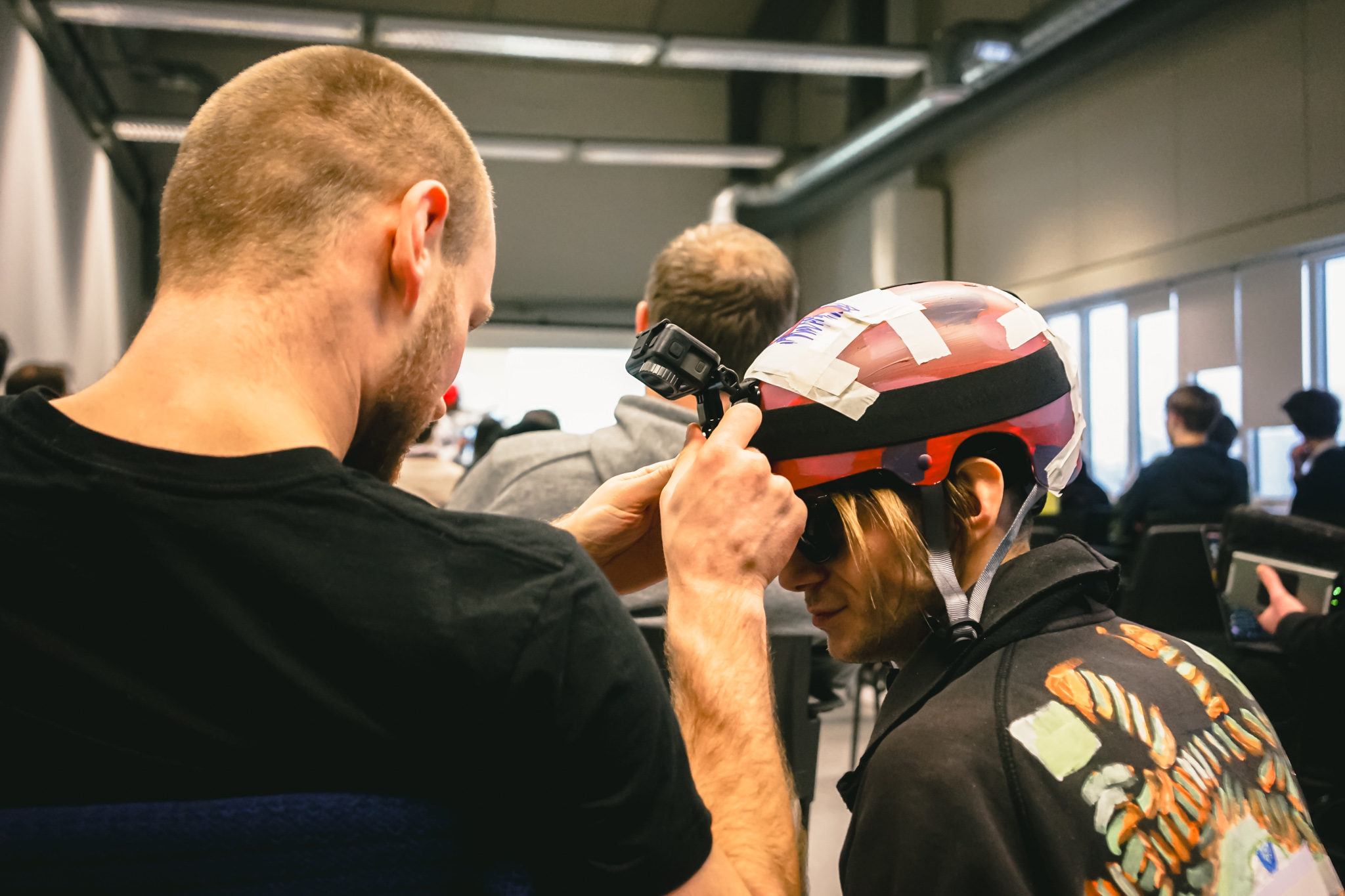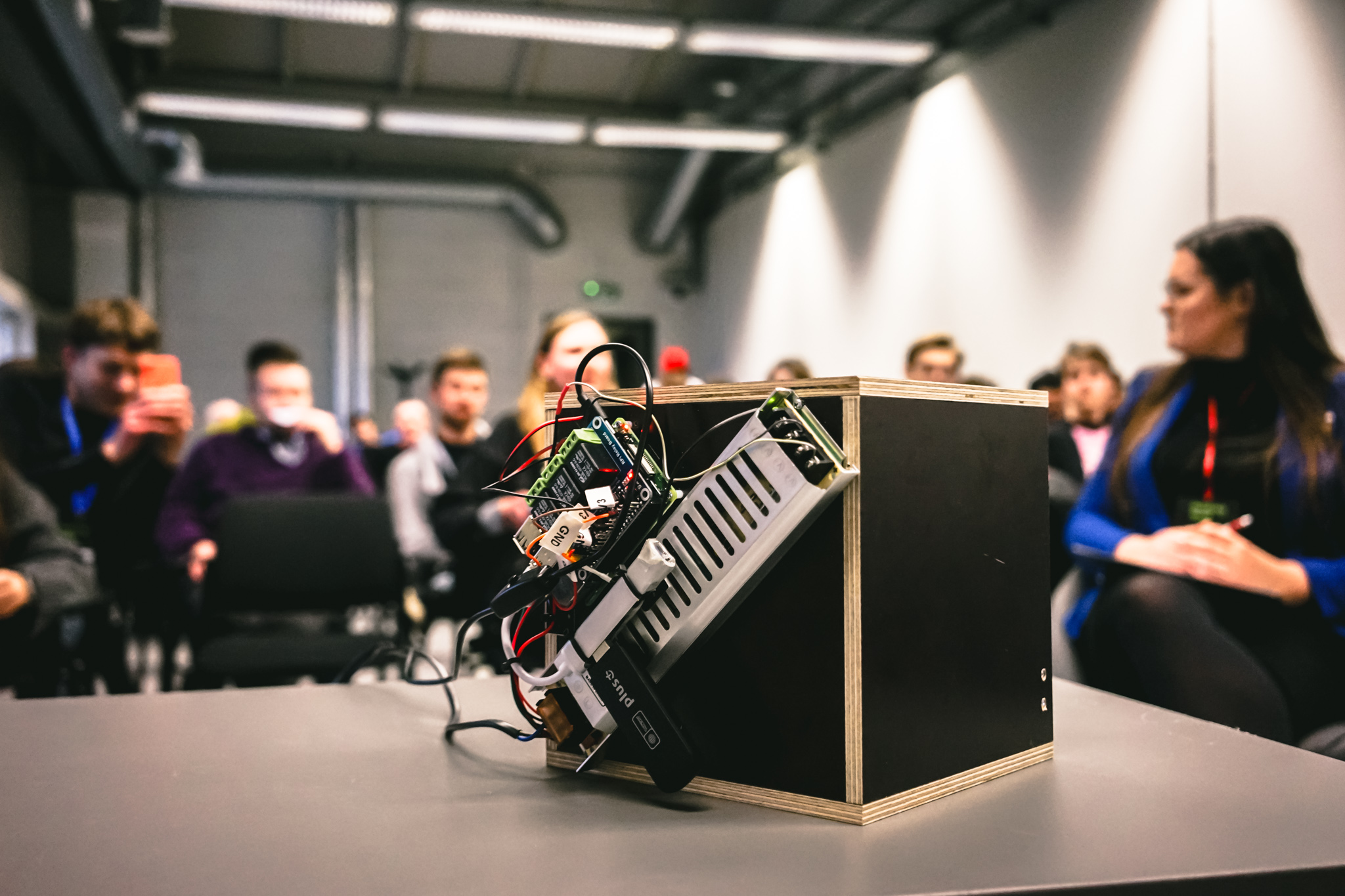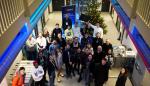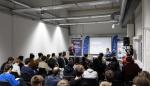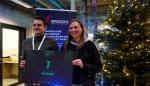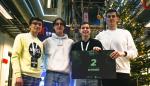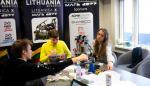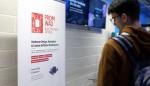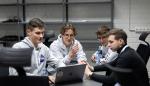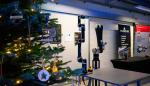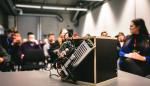 By solving 12 suggested engineering problems, participants rethought the traditional use of electronics and looked at it in a broader way. All tasks were aimed at smart resource consumption. Another activity was a workshop on analysing future trends and generating new ideas and engineering solutions.
All the participants were very proactive; their pitches were really good. Several ideas were so great that only minor improvements were needed to launch a new startup.
One of the teams was not awarded, but many will remember their outstanding project for extreme video shooting: a video recording tracker that helps you with editing afterwards. And as for the winning project, they could be ready to set up a test area!
So, here are the winners of the hackathon:
1st Place Winner: The Box, a hardware-based solution. A network of automated postal boxes to place rentable items all over the living districts. 
2nd Place Winner: Aces with the project named Lightsdown, a smartphone-aware street light management system. 
3rd Place Winner: Cool & Creative with energy efficiency solution for streetlights. 
4th Place Winner: EM EI EI with the project "City / Park", the network of small cameras on lighting poles and traffic lights. 
This hackathon would not have been such a drive without other partners and experts. Thanks to Vilnius Gediminas Technical University, which is known for its innovative approach to training specialists and market-oriented curriculum. We value this approach, as we aim to develop Promwad's engineering offices in Lithuania and Latvia with young and proactive engineers who want to work on breakthrough projects for the global market.
Integrating our company into the European tech ecosystem is part of our strategy, so we will continue to support the Hardware Ecosystem Community. Next year, they are planning at least 10 meetups, hackathons, and a big conference with international speakers. The events will take place in at least three countries: Lithuania, Poland, and Serbia.