IPTV is expected to become Europe's leading pay-TV technology by 2023
We've once reported about the enormous demand for OTT and other digital TV services in video content consumption, and today we'd like to illustrate the prospects of IPTV. 
Although cable TV with a market share of 36.5% as of year-end 2018 still remains the leading pay-TV technology in the EU in terms of subscriptions, it is strongly followed by satellite/DTH with a share of 33.7%, and IPTV — 28.3%.
This leadership is expected to change dramatically with regard to IPTV taking the prevailing position by the year of 2023. Such a takeover is mainly provided by network infrastructure developent, notably by scaling VDSL networks, high-speed fibre-optic calbles, and expanding demand for multiplay bundles with IPTV access by telecom companies (according to GlobalData pay-TV forecast).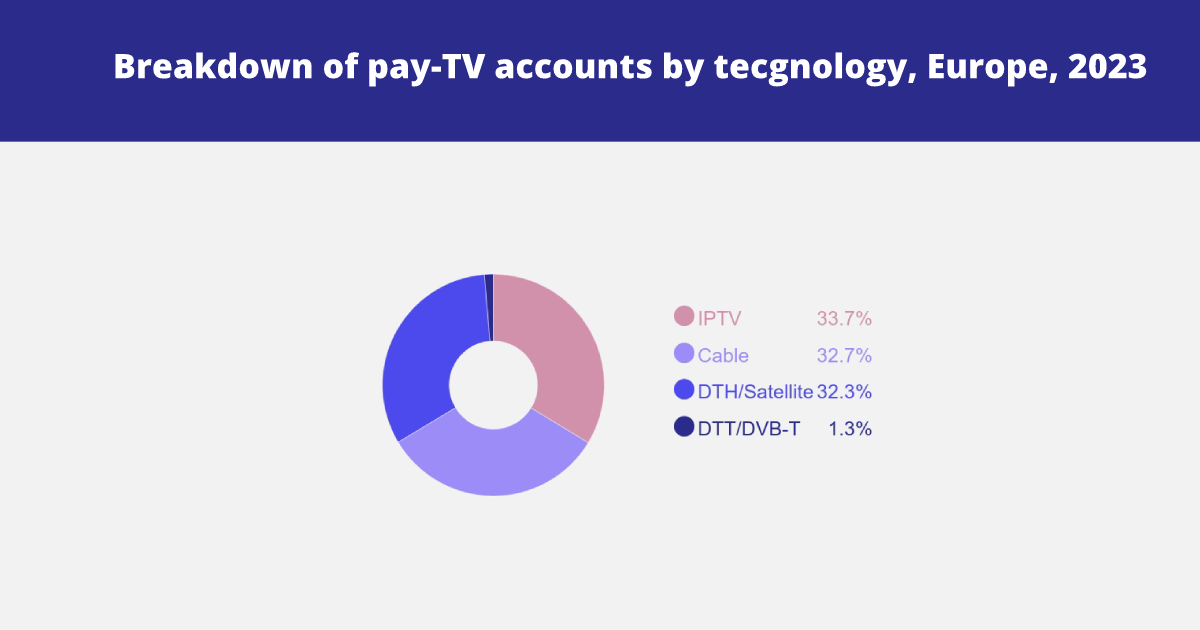 Data source: GlobalData pay-TV forecast
The conclusion is that such a changing streaming landscape demands powerful, high-input solutions with the agility to support multiple channels and protocols with high broadcast quality and ultra-low latency across any network infrastructure. So, there is a great bunch of opportunities for designing and developing sophisticating telecom electronics devices.