Promwad Opens a New Engineering Office in Nis, Serbia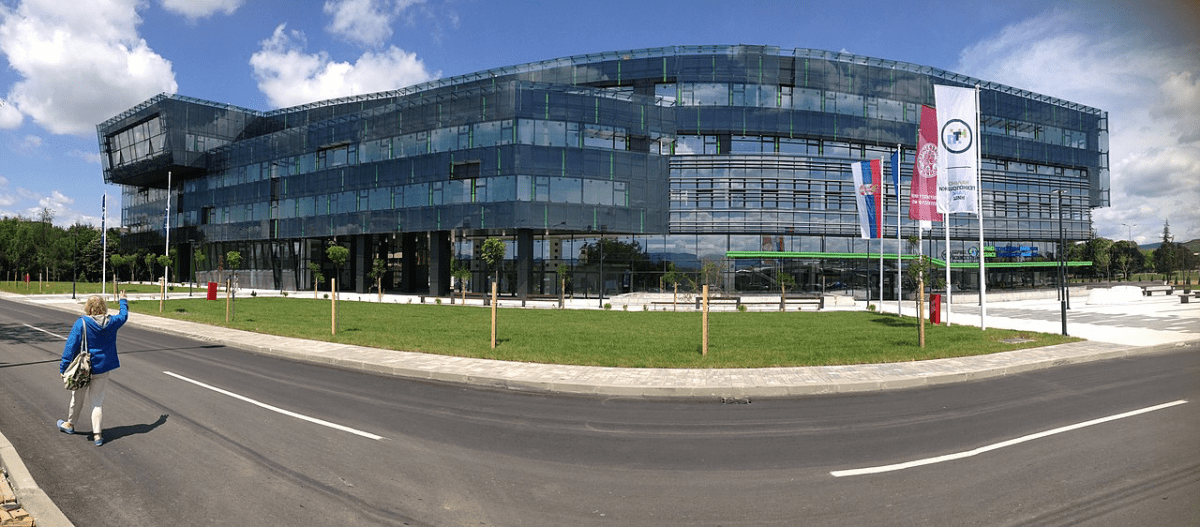 Photo: The main building of the Niš Technopark, by Intermedichbo, CC By 4.0.
 
Promwad Electronics Design House has officially opened a new office in Nis. This is our fourth European location — after HQ in Lithuania, a development center in Latvia, and a delivery office in Germany. Our engineers are now working in Serbia to develop devices and programs for various industries, including Automotive, Industrial Automation, and Green Energy.
Our software engineers were the first employees who moved into the new office. Efficient growth of our team is one of the main challenges here: within 3–5 years, we plan to grow to 50 people through relocation and recruitment of local engineers. 
Our second big goal is to develop close partnerships with electronics manufacturing companies (EMS) in Serbia and set up logistics to use European component supply chains. It will allow our customers to be independent of Asian suppliers and place orders for production in the same location as our development center, which is extremely convenient for prompt solutions of any issues and quality control. 
In choosing a new country for the Promwad office, we were guided by several factors: comfort location for our customers and beneficial conditions for doing business, presence of similar industry companies, and the availability of specialized education at a local university. The combination of these factors influenced the choice of the country and the areas that we plan to develop in our Serbian office.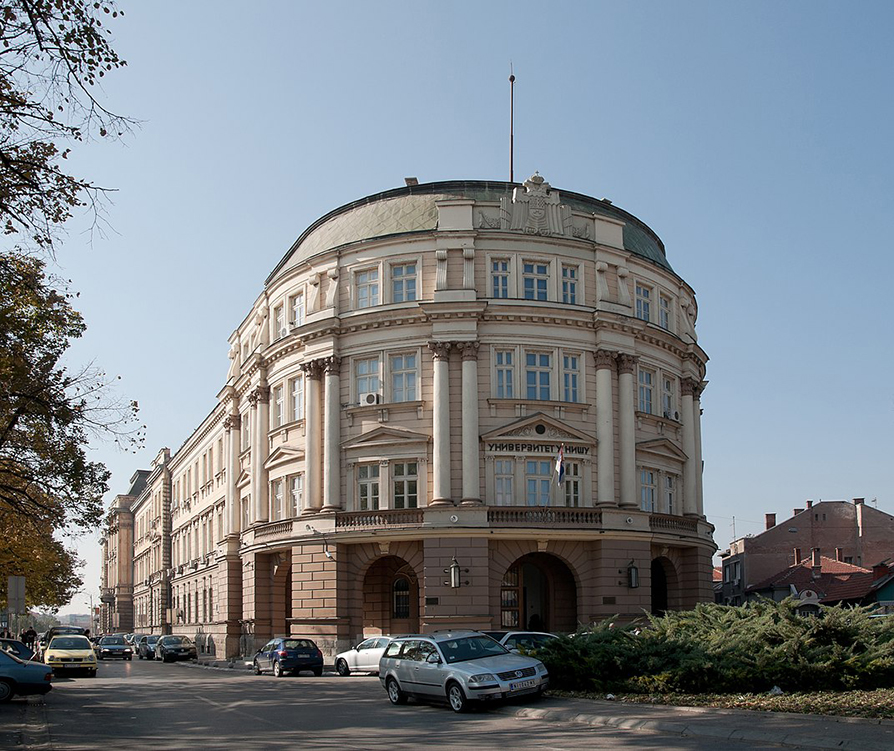 Photo: the University of Niš, Serbia, by MrPanyGoff, CC BY 3.0
 
Design for the Automotive Industry 
Software development and hardware design for automotive companies are our priorities: in recent years, we have been working with European and American automotive companies and have become experts in this field. Now, the Promwad team is creating the following solutions for our clients:
driver monitoring systems with face tracking and other software with AI on Edge;
charging networks for EVs & battery management systems (BMS);
OBD / GPS trackers;
engine control units (ECU);
dashboard cameras and in-vehicle infotainment (IVI).
Over the past ten years, Serbia has been a European leader in terms of foreign investment in the automotive industry. Major companies represented here are IMI, Johnson Electric, Bosch, FIAT, Continental, and Brose.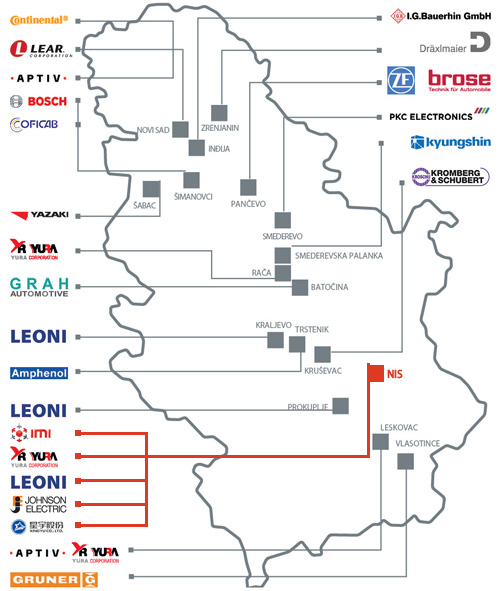 Tech and engineering companies in Serbia and Niš as the hub for electronics. Image source: Development Agency of Serbia
Industrial Automation Projects & Green Energy
At the beginning of 2022, the Serbian government prepared a project called Energy security of Serbia, which plans the development of various areas of energy, including Green Energy. We work on projects in this area within our competence center in Industrial Automation and create the following solutions for our customers:
machinery health monitoring;
smart thermostats and systems for smart home / cities, Industry 4.0;
IoT-based solutions for equipment condition monitoring and predictive maintenance;
еnergy monitoring and control;
remote photovoltaic (PV) control.
We plan to use this experience to work with local and foreign companies to help them implement digital transformation and energy transition projects.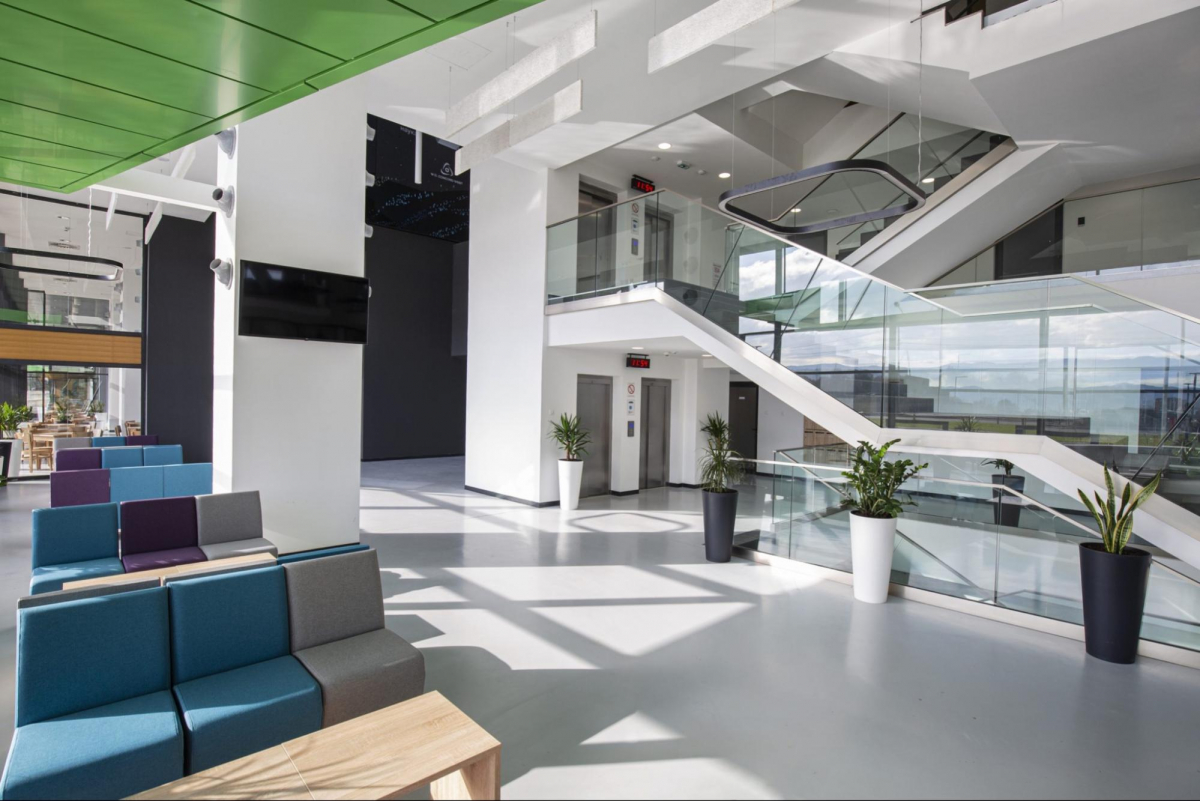 A lobby in the tech park office space. Photo: Science and Technology Park Niš 
Integration into the local ecosystem for work and recreation
One important advantage of Niš is Science and Technology Park with a professional community. Now it has 40+ member companies, including IMI, Virest, and Tigar. The Tech Park helps startups, collaborates with Niš University, holds events for students, and attracts young talents. 
We will join the local tech community and use here our experience with Hardware Ecosystem, an open community for electronics professionals, which we are expanding to include new members from Poland, the Baltics, and now — Serbia.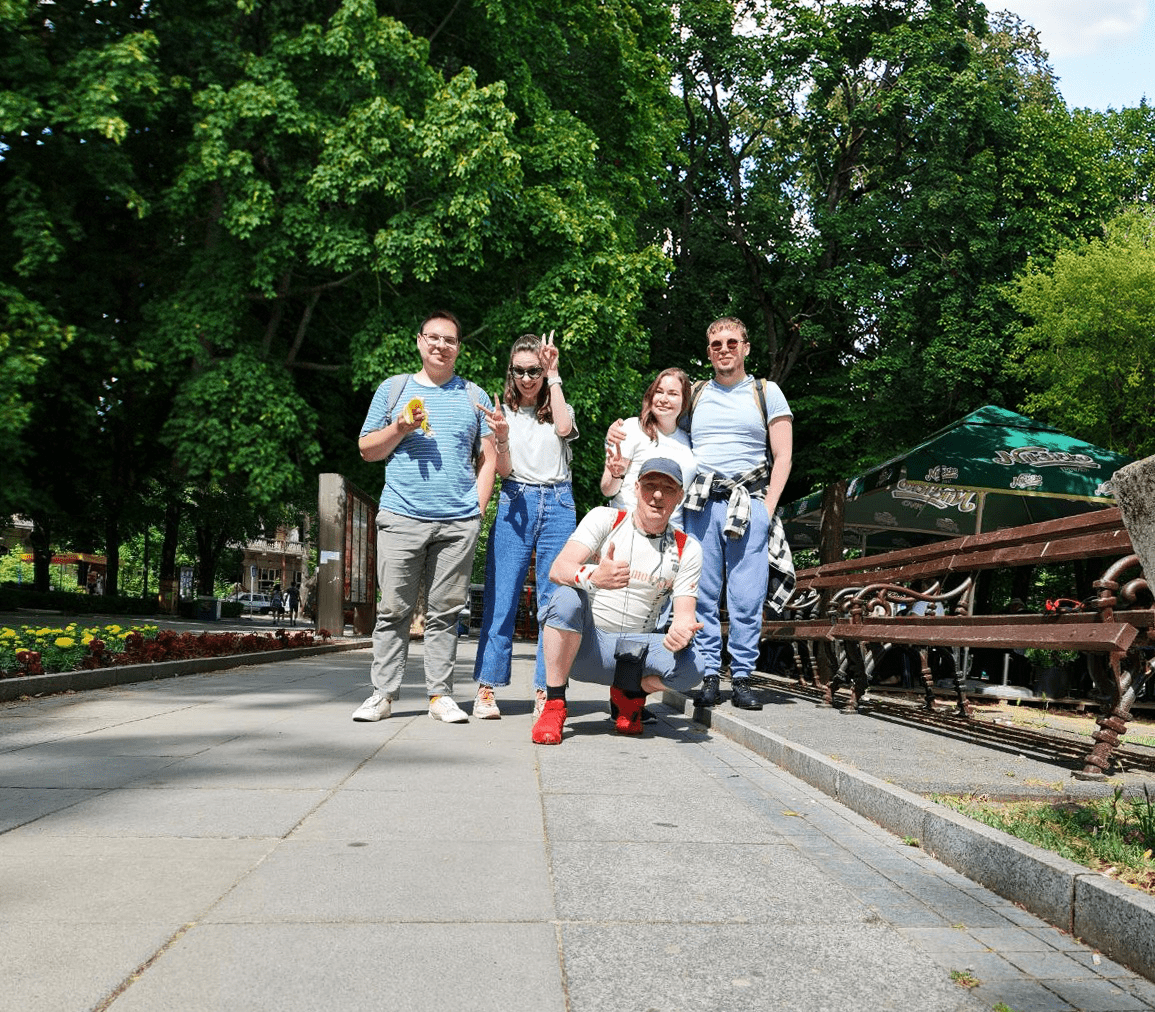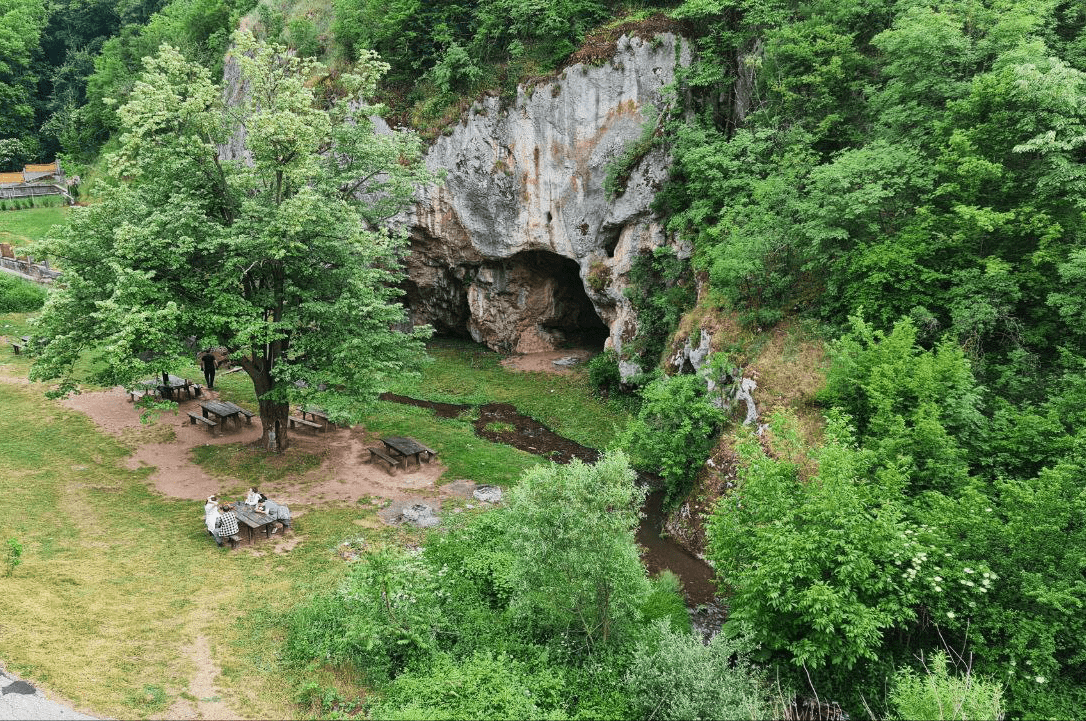 Photo: our founder Roman Pakholkov and our engineers are exploring the natural surroundings of Niš. 
 
Outdoor activities, environmental care, and a work-life balance are among our company's unwavering values. Wherever we go, we always find opportunities not only for dedicated teamwork on our clients' projects but also for quality adventures. Serbia is a great country for active holidays, with a mild climate and beautiful nature, and in the surroundings of Niš there are interesting paths for hiking and mountain biking. Therefore, we hope that our employees will find it exciting and comfortable to live and work here. And as for our customers, it will be another convenient location to place orders for hardware design and software development.
We are happy to accept challenges and create advanced tech solutions for our customers in Serbia!