VR headset to hire engineers: what they see inside
Last week we talked about the use of emotional intelligence and virtual reality in the hiring process. This article aroused great interest among readers, and we were asked to reveal the details of the VR project itself, for example, what exactly our candidates see inside the headset. We are ready to share our innovations, so we reveal the details of our case-study!
The Promwad VR project contains two sections. The first is a walk around the office in a 360 degree format. The second is a demonstration of designed devices for different markets: telecom, consumer, multimedia, automotive, home and industrial automation.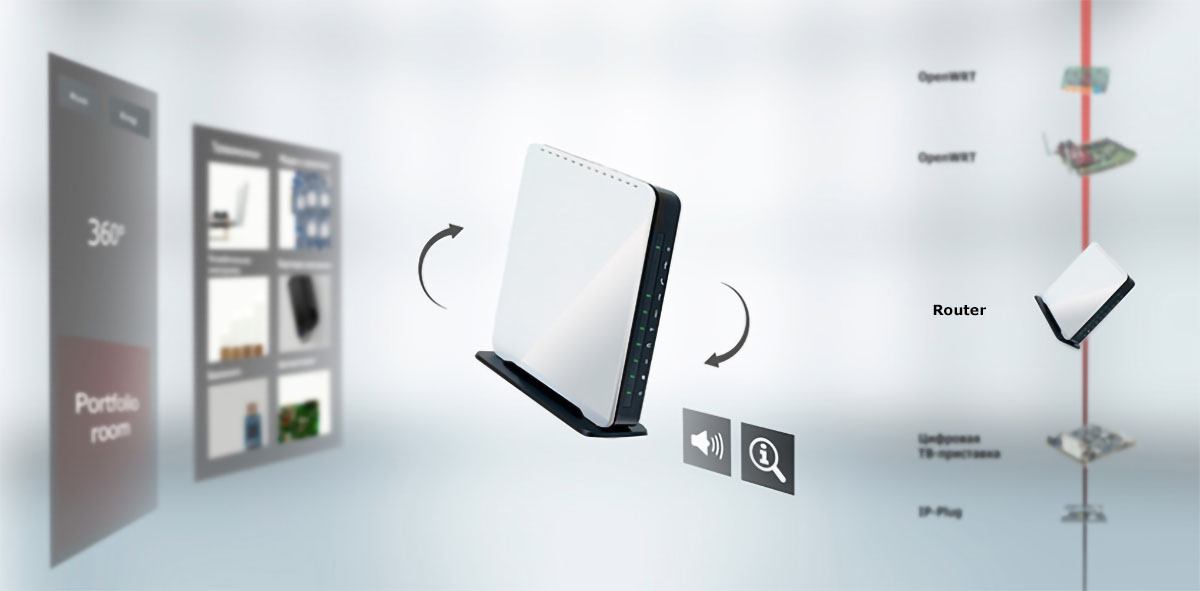 Print Screen: the first section of our VR project, the gallery of devices designed at Promwad
A potential employees sees their work environment and future colleagues in a VR headset. They can go to the shelves with our prototypes, ready-made mass market products, designed enclosures for electronics, board, etc. If to select any of these objects with a controller, there will be a pop-up with description.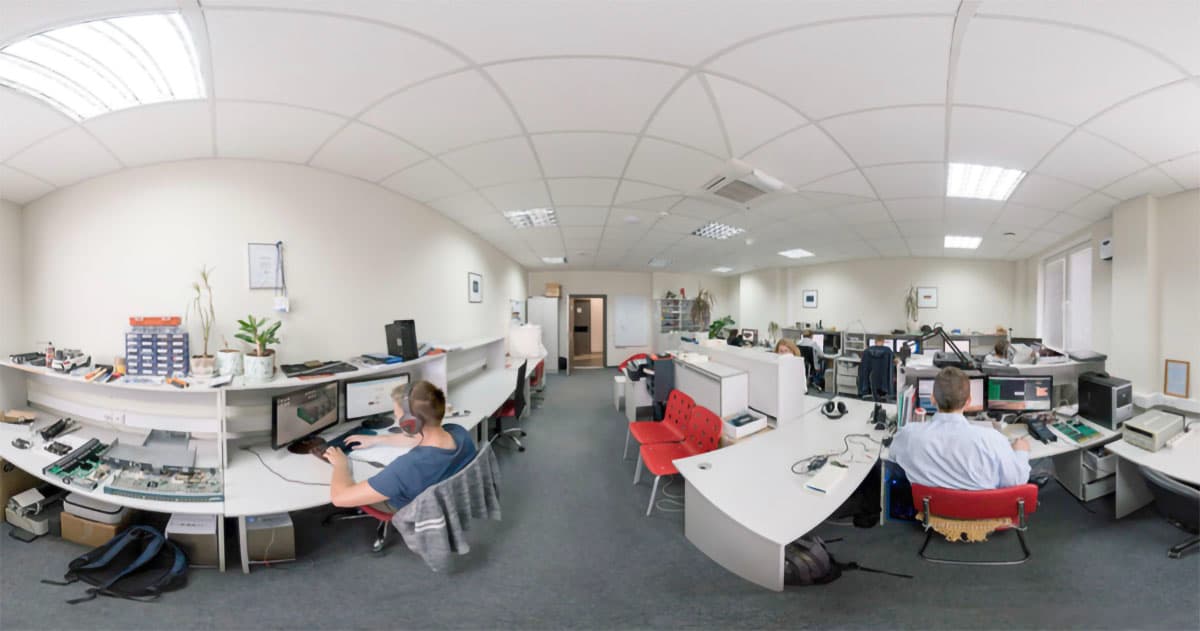 Photo: the Promwad office, a part of our 360° panorama made up during the development of our VR project for the Oculus Go headset
At the entrance to each office help is included: a female voice over guides through all the rooms and talks about the specialization of our project teams—hardware and software engineers, industrial and mechanical designers, technologists and mass production specialists.
Our HR specialists note that such a demonstration of our R&D office is especially useful at outdoor events, such as conferences, hackathons, meetings with students, when Promwad representatives meet new specialists and want to show off their development center "live".
Thanks to the implementation of this technology, Promwad became the winner of the HR Brand Award at the end of last year. The award's organizers noted that this was the first case-study on the practical use of VR technology in hiring process in the history of the competition.