Ethernet Switches Design with Our Microchip SLA: Free Binary SDK and Significant Discount for Tech Support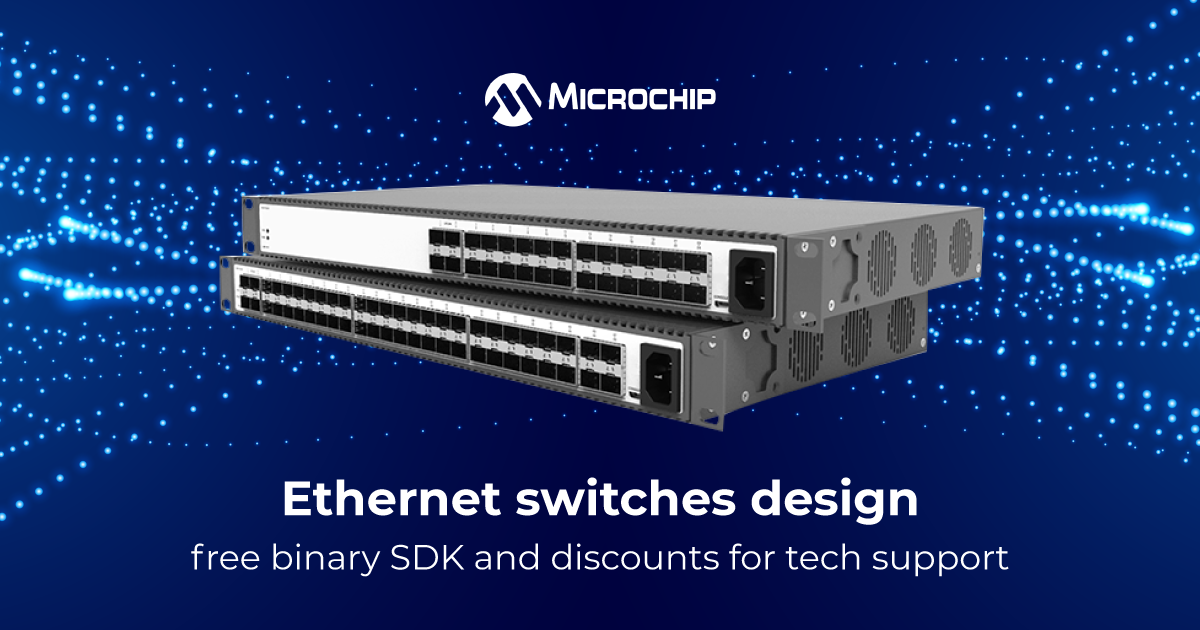 We are pleased to announce that Promwad has signed a Service-Level Agreement (SLA) with our longstanding partner and chip vendor, Microchip. With this step, our clients can enjoy significant price reductions on technical support and free binary SDKs for their new industrial-level managed switches (L2) and other networking solutions that we design for various applications, such as telecom, automotive, industrial automation and other industries. 
The most popular features we implement in our customers' devices today are selective Q-in-Q and MPLS (multiprotocol label switching) based on SDK IStaX. 
The primary benefits of using Ethernet switches:
high-performance, full-featured 3-to-64-port 1/2.5/5/10/25 Gbps; 

full VLAN and Quality of Service (QoS); layer 2 and layer 3 forwarding; 

IEEE 1588 v2 Precision Time Protocol (PTP); 

Audio Video Bridging (AVB); 

Time Sensitive Networking (TSN);

selective Q-in-Q. 
You can find out more about our tech map and experience in the design of network switches here: https://promwad.com/industries/telecom/network-switches