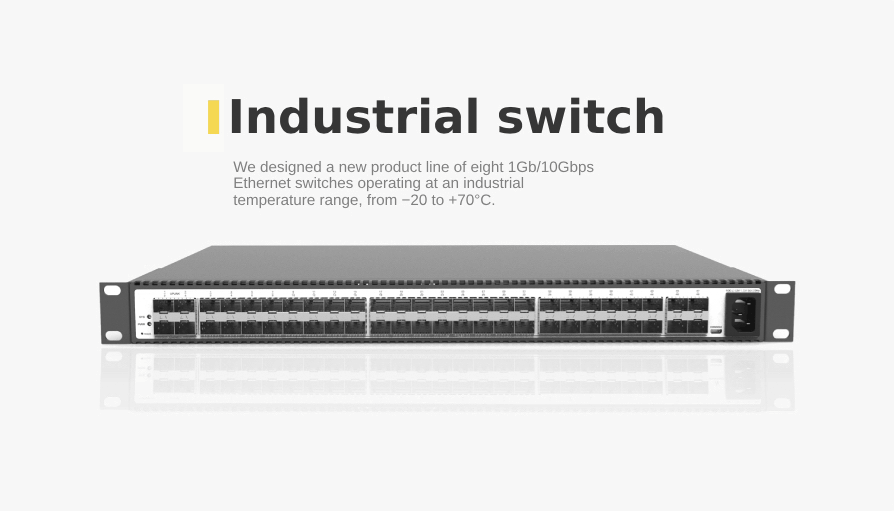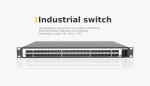 10GbE industrial switches
Client
A European provider of access switches for broadband and enterprise networks.
Challenge
To design a new product line of eight 1Gb/10Gbps Ethernet switches operating at an industrial temperature range, from −20 to +70°C.
Solution
We have successfully developed a line of products: we have designed hardware and firmware of the switches, carried out the necessary tests to ensure their reliability, developed the enclosure and packaging, and helped the customer to prepare documents for the start of serial production.
The devices were designed on the Marvell Switch ASIC: Marvell Aldrin and AC3X. The module Cavium CN7130 @ 1.5GHz was used as a processor.
There are 24 and 48 downlink ports + 4 uplink ports in different versions of the devices. We have enabled 10 Gigabit Ethernet and ensured the required temperature range.
We have completed the following tasks for our customer within this project:
Elaboration of requirements for the device.
Circuit design and board tracing.
Schematic design and PCB layout of 12-layer switch board.
Thermal simulation of the board.
Simulation of high-speed buses on the board.
Bring-up of boards and OS Linux.
Technical support for launching the custom OS.
Technical support for launching the customer's NOS (Network Operating System).
Firmware development for CPLD chip on the board.
Climatic chamber testing to ensure operating range at −20...+70°C.
Design of metal enclosure and packaging.
Technical support during the certification and obtaining the CE mark confirming compliance with the European standards of health, safety, and environmental protection for products sold within the European Economic Area.
Support in the process of preparation for mass production.
Business value
Our client has expanded their product line with advanced switches that have successfully passed the CE certification for use in offices and industrial enterprises. The new devices have already been installed at the first customer's premises.