How We Develop Custom AMC Boards and Integrate MicroTCA
The MicroTCA platform is a modern solution for a variety of applications that require high performance and reliability in data processing operations. With MicroTCA, you get modularity, high scalability, and a compact design that reduces your time to market. Promwad engineers offer MicroTCA integration services for advanced instrumentation and test applications and are ready to share their experience in this area.

MicroTCA (MTCA) is an open standard for high-performance modular embedded systems. Its specifications were developed by PICMG. Originally used in the telecom equipment industry, MicroTCA is now widely applied in scientific instrumentation, test and measurement systems, industrial control and automation, and defence and avionics sectors.

Advanced Mezzanine Cards or AMC boards are the key components of a MicroTCA system. They are installed in the front of the MicroTCA chassis and connected by a high-speed backplane with serial links, power, and management data. Every AMC board is monitored and managed via Intelligent Platform Management Interface or IPMI. It allows hot-plug, hot swap, health monitoring, and thermal management of the AMC modules.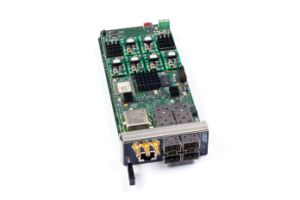 Source: AdvancedMC Overview by PICMG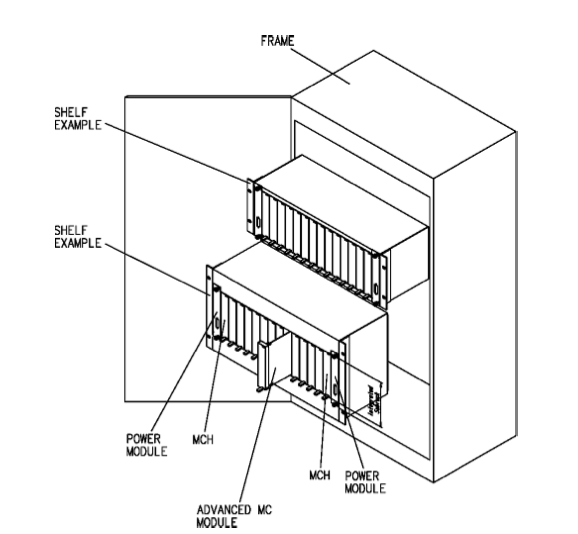 Shelf examples for Single-Width (75 mm) and Double-Width (150 mm) AdvancedMC Modules. Source: MTCA Short Form Specification by PICMG

Having a great experience with MicroTCA systems, Promwad offers its clients a full spectrum of services to set up a MicroTCA-based solution for measurement or test instrumentation needs. It includes but is not limited to the following:
MicroTCA system integration
Consultancy and COTS selection
Custom AMC board design (Advanced Mezzanine Card) 
Custom firmware (typically running on FPGA)
Our Case Studies
Here are a few examples of our FPGA design projects based on the MicroTCA platforms. The first is the platform to process nanoseconds laser pulses, where we developed firmware for the AMC FPGA board responsible for the statistical analysis of nanosecond pulses parameters.
Nanoseconds pulses processing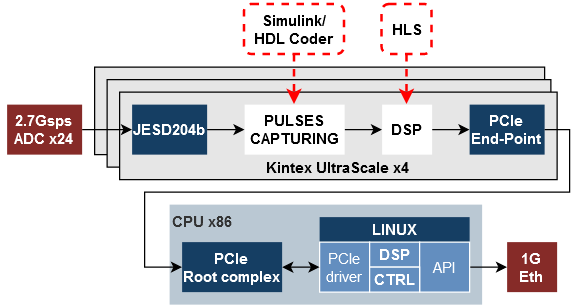 In the second project, we developed firmware for the MicroTCA system that was buffering data from ADC in the CPU x86 system and translating it to the DAC.
ADC/DAC repeater

On the link below, you can browse these and other FPGA-based case studies: https://promwad.com/services/embedded/fpga-design
The MicroTCA-based approach allows us to create high-performance computational systems for our customers. So if you are looking for a qualified partner for your MicroTCA project, we are ready to help you.