PCIe core for Xilinx & Intel FPGA
Promwad's FPGA team has successfully integrated PCIe IP core into the FPGA project by our European customer. Developed from scratch, the IP core is used as a building block for PCIe endpoint FPGA implementations.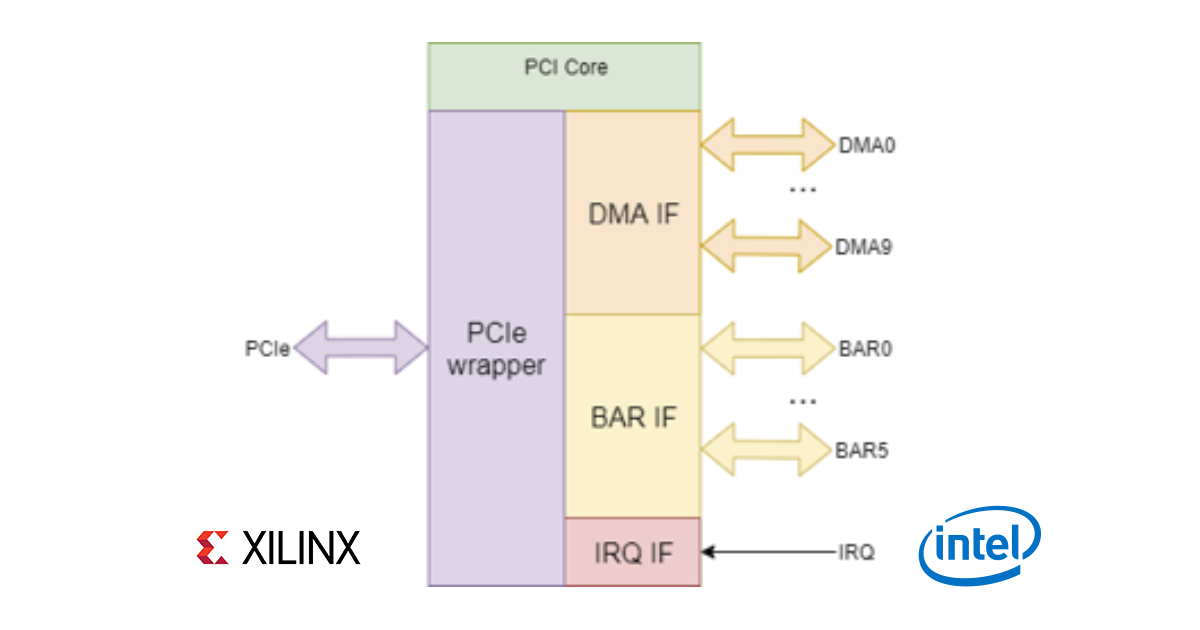 Customized PCI e IP core features:
up to six BARs
4MB allocated size for each BAR
32-bit access to BARs
up to 10 DMA channels with 1Gbit/sec throughput each
legacy IRQ support
configurable number for BARs and DMA channels
Developed PCI e IP core was validated on Xilinx Artix 7, Xilinx UltraScale+, Intel Arria 10, Intel Cyclone 5 platforms, and allows further modifications to customers requirements. 
The electronics design house Promwad has a strong FPGA experience using leading vendors. Feel free to contact us with any questions by the link below.