Quarantine on the Electronics Market. Is It Time for Electronics Manufacturing in Baltics?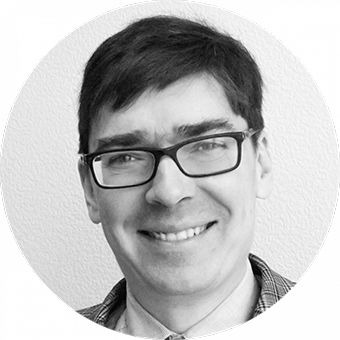 Ivan Kuten
Co-owner & Tech Expert at Promwad
The coronavirus pandemic is undoubtedly a colossal world challenge, but I worked with my colleagues on another, a business one. The coronavirus outbreak and subsequent quarantine in China created difficulties for those who produce electronics in this region. As a result, a lot of them started thinking about moving manufacturing sites to the Baltics. 
I thought our findings might be useful to you, especially if you are an electronics manufacturing company, or you are looking for a contractor for future projects. To begin with, let's take a brief look at who provides electronics manufacturing services, i.e., EMS companies (Electronic Manufacturing Services).
There are very few companies with pure manufacturing models. The fact is that modern business requires the integration of as many services as possible. In other words, today, EMS-companies implement various additional services, e.g., the manufacturer can improve something for the user, if necessary. 

In today's economy, global giants like Apple, which produce vast volumes of products, will delegate the manufacturing process to those who make it better, faster, and cheaper. To better understand what the service is and who can use it, you can focus on the global EMS manufacturers such as Foxconn, Jabil, Flex. 
How to choose an EMS Manufacturer
Sure, searching for a contractor from scratch is not an easy task, but perhaps my experience can help you make the right choice. The first question you have to ask yourself is which criteria are most important on a particular project. I won't open America to you if I tell you about the eternal triple "price – quality – timing."
As a rule, the important moment for clients is that samples are brought up as soon as possible. That is why they are ready to overpay. If we talk about electronics design houses, the development of prototypes occurs in a reasonably short time and requires good quality. In Promwad's case, these criteria are a priority. Of course, in each case, you need to count – send your projects for evaluation to several manufacturers and analyze their offers.
It is also worth taking into account that assigning responsibility for samples to their developer can avoid some problems. As a consequence, the risk of accompanying loss of time is reduced in a situation where the manufacturer refers to bad input documents, and a developer refers to poor quality and production errors.
China vs. local manufacturing
At Promwad, we work with Scandinavian customers to develop industrial and network equipment. coronavirus has affected many of them, so we decided to find out whether such companies should think about moving their production, for example, to the Baltic.
To decide EMS in which region to choose for your project, you should consider that production can be different. If we are talking about high-volume production, there are specific requirements for equipment. The cost of such equipment is quite high, and many companies don't have the opportunity to buy it.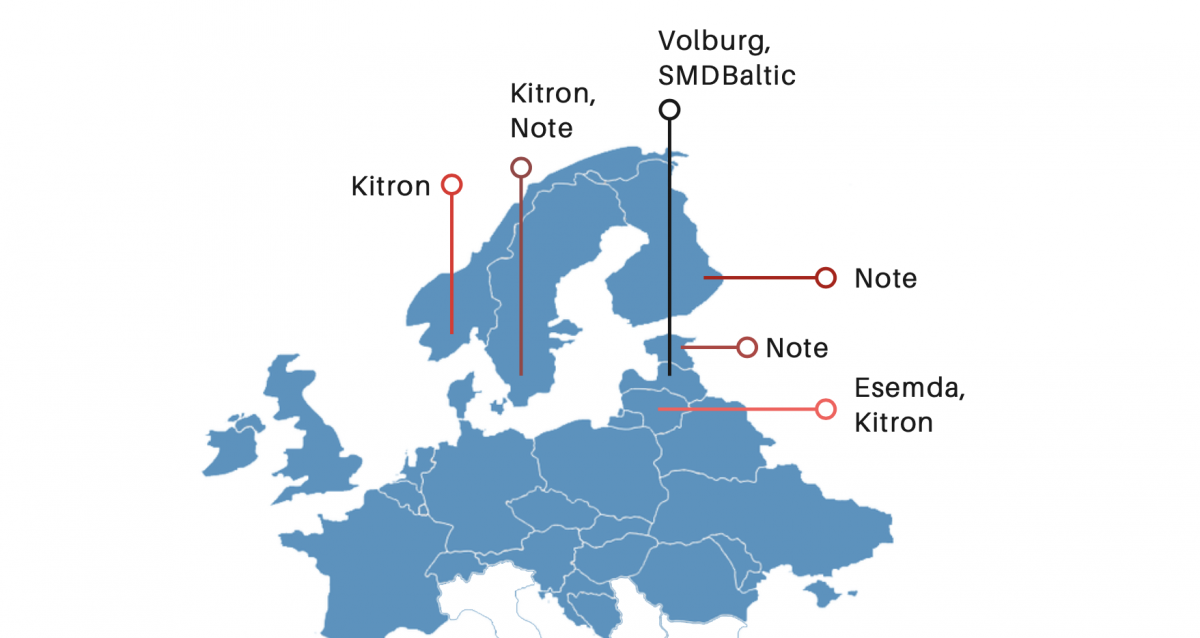 EMS-producers in Baltics
There are not many contractors in our regions, but there are enough in SEA. At the same time, for small batches, I advise taking a look at local manufacturers. In this case, control and work, in general, will be much more comfortable than with Chinese contractors. Due to savings in logistics, such cooperation can be even cheaper. In the Baltic, there are competitive EMS-producers such as Kitron, Esemda, SMD-Baltic, Note, Volburg, and others. 
Coronavirus implications for EMS
Everything was obvious, but the coronavirus made its adjustments. After a one-and-a-half month of unplanned downtime, many companies seriously thought about moving their manufacturing facilities closer to Europe. We turned to the Baltic EMS for comments on the current situation, trends, and plans for the future. We will share the results in the next article.
Now the situation has changed again, and many Scandinavian countries have left or will leave for quarantine. If there is an urgent need to manufacture something, China is there for you. This means that the winners are now those who have localized their production there.
The problem is that you can't go there. The question arises: will you be able to establish the manufacturing process with the Chinese remotely? It is complicated. In such a situation you should better contact specialists who have built up communication with the manufacturers in this region. For example, at Promwad, we have two proven Southeast Asia manufacturing companies, we have been working with them for a long time. Write to our guys from the manufacturing department and we will help you build the manufacturing process based on our experience. 
One more important conclusion is that overhead costs and the current global situation show that one of the best options is diversification. You should try to distribute your orders to different countries so that you do not face a stagnation. 
I hope that this situation will end as soon as possible, but for now, we must all work as one mechanism to overcome it with the least losses. Contact us if you want to choose the best EMS manufacturer for your project or share your opinion about the situation.