Promwad partners extensively with leading technical universities in Minsk where the headquarters of the company's research and development center is located. In 2015, we expanded our partnership programs to universities abroad.
We expect that these projects will help improve the quality of training programs in electronics and software development, as well as contribute to a more efficient use of scientific advances and a speedier introduction of innovations into the market. 
Lithuania: VGTU

We are actively developing our ties with Vilnius Gediminas Technical University (VGTU) for alignment of scientific advances with practical application of innovations. This helps reduce barriers in transitioning know-how from theoretical modelling to practical implementation, which is the development and implementation of electronic devices. 
Belarus: BSU + BSUIR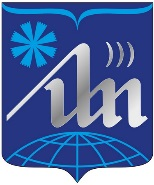 We are developing a partnership program with Belarusian State University (BSU) and the Belarusian State University of Informatics and Radioelectronics (BSUIR). Special laboratories have been created in the relevant departments of the universities to train students in the development of system software and the design of embedded systems. 
Our partnership with universities in Belarus involves a variety of activities to improve the quality of training and motivation of students. They include meetings with experts, competitions for students and staff, exhibitions and conferences. We consider this kind of partnership to be mutually beneficial and promising, so we plan to expand this positive experience to other universities.
Do you want to cooperate with our company in the field of education or pass our practice? Contact us. We are ready to answer your questions.