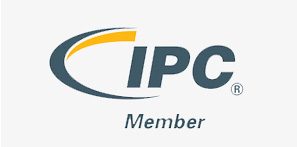 Promwad is a member of the international association IPC –
Association Connecting Electronics Industries
The success of one or another project depends to a large extent on engineering talent and qualification of all specialists developing the new product. But not less important are labour organization, interaction processes between all interested parties and the equal understanding of the task by all participants of the process
So, the common result is influenced by:
The way the project is managed where product manager, project manager, lead engineers, experts and other specialists are involved
Internal business processes and company's real experience in the sphere, in which the project is implemented
Budget and how the project is split into stages
Risk management and elaboration of the project scenario
Type of interaction between companies
Promwad Electronics Design House is a member of the international association IPC – Association Connecting Electronics Industries. This organization is aimed to develop the competitiveness and commercial viability of the electronics industry. The IPC standards are one of the most authoritative legal documents in the electronics development and manufacture.