Electronics Manufacturing Services during Quarantine: Insights from EMS Vendors in Baltics
Many EMS in Baltic states are branches of Scandinavian EMS companies working globally. They operate under control of sales & marketing departments from Sweden, Norway, Denmark, Finland HQs. However, there are few EMS companies that were originally founded in the Baltic states. We've asked them to give us insights and comments on the current situation regarding coronavirus and overall market trends in the EMS industry. Such electronics manufacturing companies as SMD Baltic, Volburg, and Esemda UAB answered our brief questions to deliver their vision. This article will help you understand the vision of the European EMS industry and make the right decision for your projects. 
First of all, our respondents introduced themselves, described their typical customer in 2019 by industry and region, and assessed their position in the EU and Baltic EMS market.
SMD Baltic - www.smd-baltic.lv
A team of experienced electronics professionals founded SMD Baltic and now consists of 110 employees. They have their high-tech production with a total area of 3,500 m2 for the creation of PCBA electronic assemblies, their flashing, testing and calibration, applying protective coatings, assembly in the case, and final/individual packaging. The company is located in the city of Daugavpils – the second largest city in Latvia (EU member), not far from the border of Lithuania.

Image source: SMD Baltic
SMD Baltic works in the fields of telecommunications and data transmission, industrial automation, the automotive industry, medicine, innovative smart devices, transport management, and the instrument-making industry. 85% of the products manufactured by the company are exported to customers around the world.
SMD Baltic is one of the best middle-amount EMS factories in the Baltic market. Regarding the EU market, the representative of the company says: "if we are not the best, then we are the most flexible company for sure!"
Volburg Ltd. - www.volburg.lv
Volburg Ltd. is an Electronics Manufacturing Services (EMS) Company specialized in the manufacturing of electronic assemblies (PCBA), modules, and final products since its establishment in 1996. Their main focus is PCBAs as well as system integrated solutions, including mechatronics, cable-harnessing, software uploading, and testing.
Located in Riga, Latvia, Volburg has a stable position in the European EMS industry. With the IATF16949 certificate, one of their main markets is automotive, followed by Industrial, telecommunication, and medicine. Our core export markets are located in Sweden, Norway, Germany, and the United Kingdom. 

Image source: Volburg
Volburg is not the biggest EMS provider in Europe, not even the Baltic market, but employees say: "we believe that Volburg is one of the smartest and has one of the most skilled teams that could do almost impossible things." And because of that, they can build long term relationships with customers.
Esemda UAB - www.esemda.lt
Esemda is an 18-year-old EMS company, focused on high complexity electronics and top flexibility of EMS services.They currently have more than 250 customers in the entire EU and USA market. 
Over the past few years, Esemda has delivered more than 1 million PCBA in about 1200 kinds of products yearly for all industries – from startups up to hi-tech companies all around the world. Esemda considers itself as the most flexible company and state-of-the-art technical capabilities.
Company status regarding the quarantine 
At the moment, all Baltic EMS vendors continue their work on old projects and receive new ones. Of course, pandemic affects the electronics industry a lot, just because the biggest manufacturers are not working as much as they usually do during the quarantine. 
SMD Baltic confirms some difficulties, but on the other hand, sees it as a great opportunity, because they are getting more new customers and contacts.
Sales Manager at SMD Baltic Pavels Levins says: "We have a very strong purchase department, and we manage to complete every single task without any delays. Of course, some of our customers postpone the projects. In that case, we must be patient and hope that the virus will be gone soon. In other cases, all our staff follows recommendations to avoid the virus, and everybody is well!"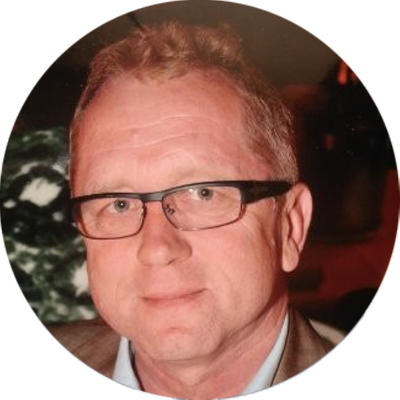 Managing director at Volburg Viktor Kononov told us that their production is still running, but with the most secure change of planning. "To protect our employees, we have implemented a remote work solution for our administration staff and engineers team. Following our emergency plan, our employees are regularly informed about protection against infections. Volburg does all the best to reduce the possibility of coronavirus spreading."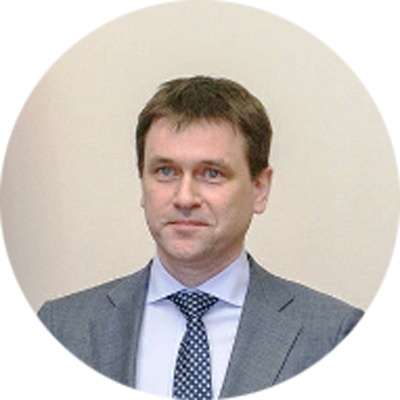 Esemda UAB CEO Vidmantas Aidietis emphasized that the number of contracts for their services had increased. "We are growing every day, and we are hiring additional employees to meet the growing demand."
Forecasts and trend of getting back manufacturing out of Asia
"Asia will always be the capital of any manufacturing," – Pavels Levins from SMD Baltic writes. That's why they don't believe that customers of Southeast Asia manufacturing companies will move their manufacturing facilities forward massively. "But time shows that some of our customers are arriving from Asia EMS companies to us because quality and service are essential as well."
Viktor Kononov from Volburg shared with us a similar vision of the situation: "Asia market will still play a big role in the global manufacturing market also after coronavirus pandemic. We think this situation will change how people think, and their values will also change after this case. We believe that values like traceability, quality, flexibility, speed, would be more important than price. And those are our Baltics strengths."
According to Vidmantas Aidietis from Esemda UAB, from the end of 2019, they've seen an increase in the flow of the new orders and attempts to relocate production from Asia. 
If you want to understand the whole situation, and make the right decision, read the comments of our tech expert about the electronics manufacturing services market.
Promwad's goal is to assist our customers in selecting a proper EMS partner and support them with the mass-production setup process. We provide top-notch services of certification support, test-stand manufacturing, support during pilot batches, BOM optimization.
We are grateful to the companies that took part in our survey and hope that these insights will help you make the right conclusions and choose the best EMS partner for your specific electronics manufacturing needs. If you need help in electronics manufacturing or you still have any questions, feel free to contact us. 
Our manufacturing support solutions