Entering the Market with Your Branded Health Tracker: Why You Should Consider a White Label Business Model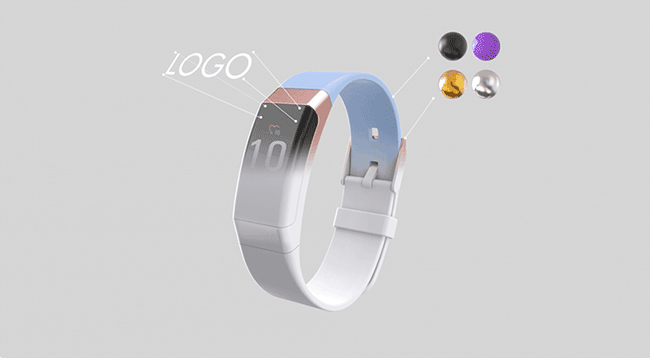 The variety of wearable devices is growing: smart rings, glasses, and clothing. But the leaders are still smartwatches and health trackers. From a simple pedometer and heart rate monitor, they have evolved into MedTech devices that take ECG and measure blood pressure and saturation. Blood sugar levels measuring is on the way. But that is not the limit. The pandemic and sedentary lifestyle have spurred demand for healthcare products, motivating scientists and engineers to think up new technical solutions.
The miniaturisation of components and the development of more sensitive sensors are opening up opportunities for start-ups and mature companies to launch their range of smartwatches and ​​wristbands. Why do companies take this step in the face of many players in different price segments? How do they enter the market quickly with a new device and a unique value proposition for their potential customers? Let's talk about it.
Overview of the smartwatch and bracelets market


In 2021, the global smartwatch market was worth USD 22.46 billion — 127.5 million units. North America has the largest market share of 30%, China has 24%, and Europe has 19%. 
Every consumer electronics company, from market leaders to smaller brands, seems to have a similar product in its portfolio. The Covid-19 pandemic has also contributed: people have begun to track their health more closely, monitor the first symptoms of illness, and lead an active lifestyle. Today, smartwatches measure heart rate, sleep phases, activity, oxygen level and blood pressure.
Market Growth Reports predict that smartwatches will grow in popularity and sales: the coronavirus isn't going away, mortality from cardiovascular disease is still high, and many people lead sedentary lifestyles. Watches only won't save users from a stroke or heart attack, but they will help them keep an eye on specific health indicators and catch the first changes in their body.
As a result, sales of smartwatches and other wearable devices totalled 21.2 million units in the EU in the second quarter of 2021, an increase of nearly 30% over the same period in 2020. And the global market grew by 13% year-on-year in the first quarter of 2022. Despite a large number of players, the demand is real, and the market is still not oversupplied.
Drivers of growth
Micro battery market
Developing better and more accurate smartwatches and health trackers requires constant miniaturisation of components and new resilient materials. That means ever thinner and lighter power supplies are needed. The micro battery market is therefore set to grow, and it is predicted to grow very strongly: by almost 20 % annually until 2026.
New sensors
The miniaturisation of sensors has enabled health trackers to be equipped with new features. Five years ago, smartwatches and smart wristbands measured heart rate and the number of steps and tracked sleep phases. And now, in 2022, they can measure blood oxygen levels and blood pressure. And then there is more: smart bracelets will track blood sugar levels.
Growing demand and new technical developments make the idea of launching your own smart device more appealing. But creating your product for the electronics market from scratch is not always the right path. If you analyse all the risks, the time and money involved, and competitors' experience, the conclusion is that it makes more sense to take a ready-made solution, add the features you need, adapt it to your style, and enter the market. It is how the white label concept works.
What a white label partnership is, and how it works
White label is a partnership between players in the electronics market. One company has a strong engineering team, and the other has a brand name and an audience in the consumer market. Therefore, the first company creates a device without a logo, while the second one adds custom features to it and sells it under its brand name.
Let's take a look at the main advantages of this approach:
Fast market entry: there is no need to do additional research before developing and launching a white label product. Engineering companies working within this concept have experience creating such products; their team and all the necessary processes are in place. By saving time, you can reach the market much faster while the idea and product are still relevant and in demand.
Easy white label branding: you as a customer can choose what your product will be like. Not just your logo, packaging, enclosure design and strap colours, but also any branded interface and functions of your mobile and web-based management applications.
Saving budget and reducing risk: developing a device from scratch is a long shot, especially for companies with no experience in the field. Hardware design projects (as opposed to software) involve higher costs and a higher cost of error. Before mass production can begin, the amount of development, prototyping, testing, and debugging steps require significant investment. None of these steps can be dropped from the overall chain to save money; otherwise, the time and cost could be even higher. Thus, investing in white labelling involves less risk than developing a device from scratch. 
Focusing on the core business: all stages of the launch will go faster and more efficiently as each partner focuses on their area of expertise: the customer on marketing issues and the implementer on engineering tasks.
Before launching a white label smartwatch or health tracker in production, the customer needs to choose the company that will provide the engineering part of the project, check its portfolio and read feedback from other customers.
What processes are the engineering company responsible for? Let's take a look at our example.
Case study: how Promwad customized mass-produced branded health tracker for its client


Our experience in customizing and producing white label devices shows that this is the optimal business model for rapid market entry while reducing risks and costs. The best results are obtained by partnering with a company that can handle all hardware, software, design, and production issues. 
At Promwad, we have already launched several similar projects with our clients in the MedTech and Entertainment industries. 
For example, for a client, a distributor of consumer medical and sports wearable devices, we designed an enclosure or case for a health tracker and developed a mobile application.
We received a list of the following requirements from our customer (features of the future white label product):
heart rate measurement;
body temperature measurement;
ECG plotting;
calculation of heart rate variability;
blood pressure measurement;
sleep phases monitoring + daily statistics;
calorie loss measurement during physical activity.
Market analysis and search for a manufacturer
Once we had received the requirements, we set about analysing the market: we collected information about potential products, studied models in different price categories, checked usability, tested for compliance with the stated functions, and analysed data collection technology. As a result, we made a list of manufacturers who met all the customer's requirements.
In the next stage, we asked each custom label manufacturer for full specifications of the fitness bracelet models and gained access to the application programming interface's (API) methods.
Preliminary testing
The next step: we selected models for testing that fit the customer's technical parameters and business model. At this stage, we discovered that the technology for measuring blood pressure and temperature in the bracelets was not up to the necessary accuracy. To measure these indicators, we designed separate mono gadgets, a blood pressure monitor and a thermometer to supply them with the main device.
Customization of white label software and mobile app development 


In the photo is one of the world's most popular smart bracelets, the Apple Watch, which can also be used as a health tracker. However, Apple's fitness-tracking software is quite limited compared to specialized devices. Therefore, fitness trackers as standalone devices are pretty popular.
Then our team helped the client develop terms of reference with customization requirements for the device: we agreed to produce the enclosures according to their brand colour scheme and to develop UI for a white label application according to their brand book.
As a result, we developed a mobile app and a web version that allowed us to collect and analyse data, to build graphs and predictions. 
Production and remote testing
After that, it's off to mass production. In addition, we developed testing methods for the updated white label software and tested the final devices remotely.
The result: our customer has launched over 11,000 fitness bracelets on the market and expanded its customer base as the device worked as a part of its telemedicine services.
Bottom line
Our experience shows that most companies who have decided to launch their product using the white label solution have tried to develop devices themselves from scratch but have encountered many limitations and time delays and have not received the expected results. In other words, a white label product is their second (and successful!) attempt to develop business with their own branded device. 
We hope this article will help product company executives and start-ups make a realistic assessment of all the risks, timeframes and costs for their new product development projects. 
Perhaps for someone, launching a white label device under their brand will be the first step towards building their ecosystem with a line of devices. By gaining this valuable experience, the company can move to the next level and make the following product from scratch if they wish. 
We would be happy to share our experience and help you decide on the best approach to build your new mass-produced device. Write to us if you need some advice.
Want to find a white label device and put it into production under your brand?
Drop us a line about your project! We will contact you today or the next business day. All submitted information will be kept confidential.