Promwad Adopts Omlox Technology to Design Real-Time Locating Systems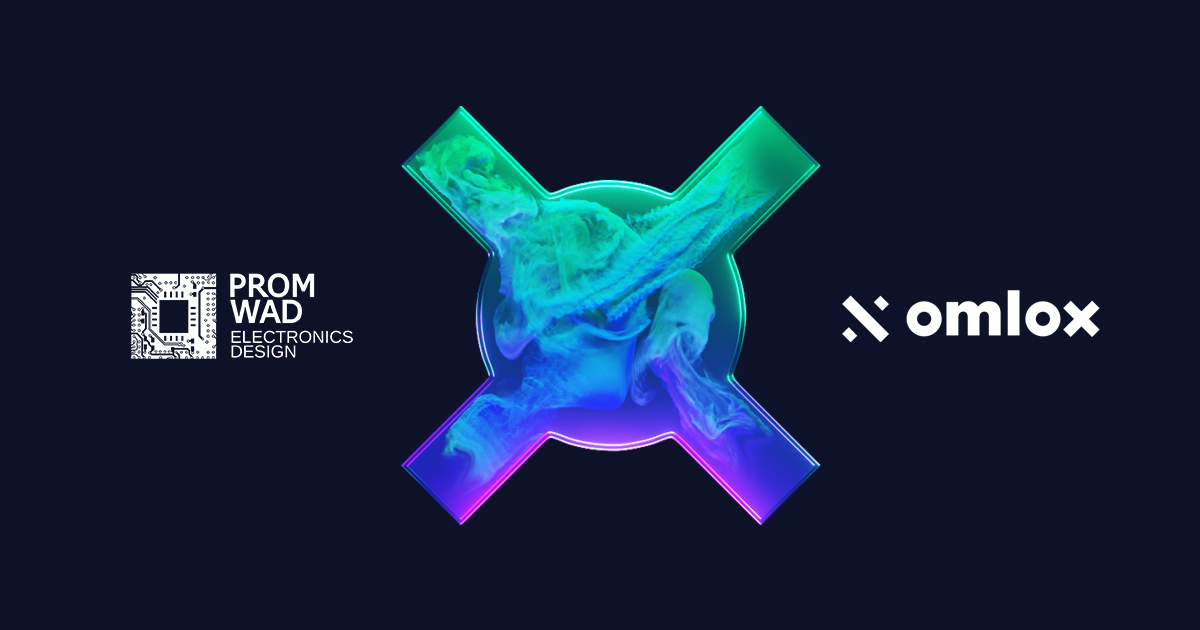 We have joined the community of professionals who use Omlox in industrial automation projects. Now, we can use this technology to design location-based services and applications for our clients working with asset tracking, logistics, process automation and much more. Let's review the advantages of Omlox and our experience with this open standard in engineering projects.
What Is Omlox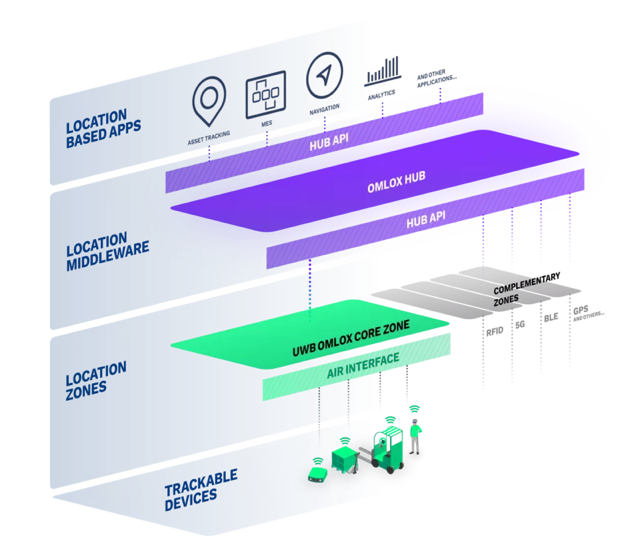 The standardised Omlox interfaces create an open RTLS ecosystem. Source: omlox.com
Omlox stands for Open Monitoring for Location eXchange; it is an open standard for real time location systems or RTLS developed for industrial applications. The Omlox hub enables collaboration with other location technologies in industrial environments, such as GPS, Bluetooth beacons, RFID, ultra-wideband (UWB) RTLS, etc. 
The standard itself emerged back in 2018, when 13 companies, initiated by TRUMPF, met to discuss facilitating access to location data for mid-sized businesses. The company's representatives launched the Omlox standard under the name of the Lotus Initiative. 
Today, well-known companies such as Siemens, Bosch, AWS and Sewio use the Omlox standard in their projects.
How It Works
Devices equipped with localisation technologies collect location data depending on their capabilities. For example, UWB tracking systems can provide highly accurate distance measurements while GPS receivers determine location coordinates. Omlox combines this data and creates a single and consistent representation of location information in its ecosystem. In the standard Omlox interface, devices and applications can freely exchange location information.
Omlox Benefits & Application Areas
The Omlox hub allows the development and deployment of location-based services and applications. These can include asset tracking, inventory management, logistics optimisation, security monitoring, process automation and much more. With Omlox data, businesses can implement various tasks tailored to their specific business needs.
Here are a few other benefits of using Omlox: 
Interoperability. The Omlox hub provides interaction between different localisation technologies, making data exchange easier.
Cost savings. As a result of the previous point, Omlox reduces the cost of integrating each technology. 
Increased accuracy. Omlox allows for integrating sensitive localisation technologies such as UWB, which can provide centimetre-level accuracy.
Integration with Industry 4.0. Omlox enables digital transformation, integrating operational and information technologies (OT and IT), and supporting the adoption of cloud computing and artificial intelligence.
How Promwad Works with Omlox
Promwad's engineering team employs this technology on projects related to warehousing, the use of wearable devices in factories, and industrial robotics, creating tangible business value for our clients. 
Case Study 1. Enhancing robotic efficiency through Omlox-enabled localisation integration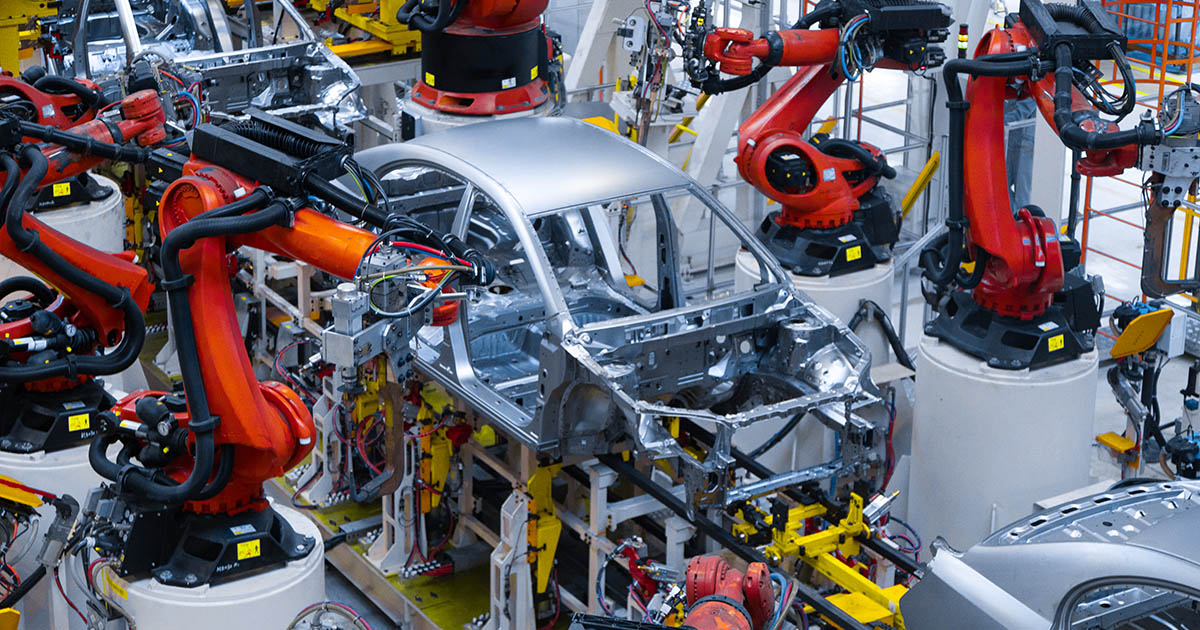 A manufacturer of automotive components needed help with optimising robotic systems. Traditional localisation methods were limited in accuracy and scalability, preventing robots from efficiently moving around the plant floor and interacting with different workstations.
We used Omlox to integrate several localisation technologies, including UWB location tracking, RFID and barcode systems. As a result, the robots have reduced downtime and perform tasks with high accuracy, resulting in optimised operations and increased throughput. 
Case Study 2. Omlox-enabled wearable devices drive resource optimisation
A manufacturing company has requested a solution to facilitate collaboration and increase productivity at their manufacturing site. Traditional methods of communication, such as radio or handheld devices, have limitations in terms of range, clarity and coverage.
We have integrated Omlox-enabled wearable devices into the production process. It has improved real-time communication, location information and requirements for workers. With the integration of Omlox, managers can assign tasks based on location and availability, use resources efficiently and optimise workflows.
* * *
Implementing Omlox enables companies to optimise their operations by using location data to make informed decisions, improve resource efficiency and continuously enhance processes. The interoperability and flexibility offered by the Omlox hub make it easy to integrate different location technologies, ensuring compatibility with new Industry 4.0 initiatives.
We offer you the opportunity to use the benefits of Omlox in your engineering solutions for industrial automation and robotics! Contact us, and we'll discuss in detail how this technology can contribute to the growth of your business, taking into account the specifics of your industry, your goals and constraints.
Our Case Studies in Industrial Automation & Robotics