Promwad Advances Industrial Switch Design With Microchip SoC
Modern trends in industrial automation, 5G networks, and in-vehicle communications require sophisticated industrial or commercial-grade network switching solutions with real-time support. The electronics design company Promwad leverages Ethernet switches from the manufacturer Microchip with the goal of addressing challenges in industrial network applications.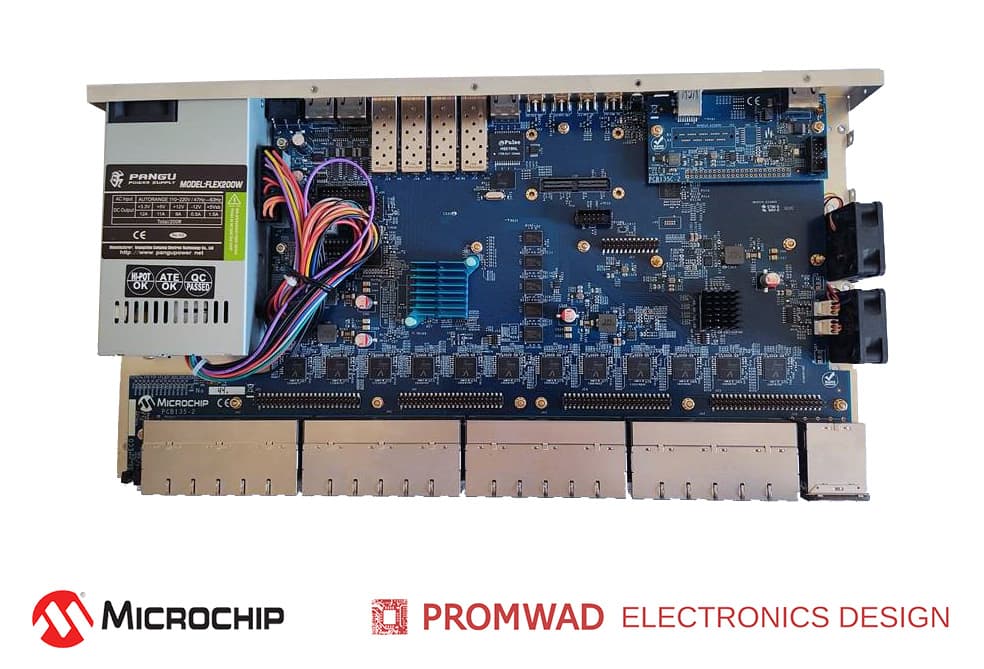 The latest switch family from Microchip, called SparX-5, is based on ARM architecture and targets time-sensitive network applications. It supports the majority of TSN standards and protocols, such as IEEE 1588v2, IEEE 802.1CB, IEEE 802.1Qci, IEEE 802.1Qbu, IEEE 802.3br, IEEE 802.1Qbv, and IEEE 802.1AS-REV.
Aside from utilizing these solutions, Promwad has recently become an authorized member of the Microchip Design Partner network, with a specialization in network switches and Polarfire FPGA applications.
Throughout the COVID-intensive year of 2021, Promwad's engineering team secured several hardware designs using Microchip switch technology, among which were:
1. Industrial data acquisition system based on the VSC7546TSN switch
The VSC7546TSN SparX-5i-64 is a 64Gbps industrial Ethernet switch, which supports a combination of 1G, 2.5G, 5G, and 10G Ethernet ports. The device provides a rich set of features, including a complete TSN set, L2 switching, L3 routing, seamless redundancy, and high-precision timing. With the help of multistage Versatile Content Aware Processor (VCAP) technology, it provides VLAN and QoS processing that enables the delivery of differentiated services and ensures security through intelligent frame processing and flexible frame manipulation.
2. Data storage solutions based on the VSC7425 and VSC7421 switches
The VSC7421/VSC7425 is a fully integrated 18/17-port Gigabit Ethernet (GE) switch with 12 copper PHYs and 416 MHz MIPS-based management CPU, all incorporated into a single package.
The line of industrial-grade managed L2 switches is based on the VSC744x switch CPU. The designed network switch devices feature:
2 or 4 10Gbase-X ports for SFP and SFP+ modules;
8 or 16 10/100/1000Base-T ports, PoE enabled;
RS-232 and USB-device ports for the console;
USB 2.0 host for removable media.
Recently, the Promwad software engineering team has added Selective Q-in-Q, BGP + VRF-lite support to the IStaX switch software SDK from Microchip.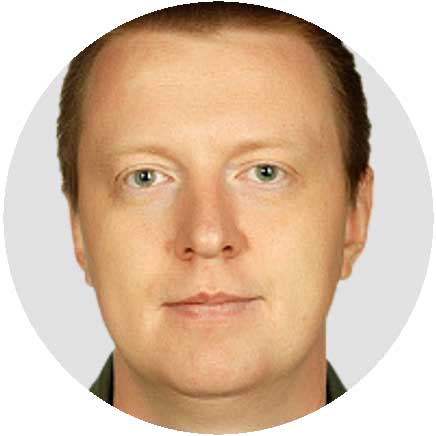 "When developing custom network switch projects, there are nearly always concerns with the switch software stack being production-ready. Many switch ASIC vendors only provide Linux BSP and an API for low-level/register access, which forces customers to look for a 3rd party switch software stack or even to develop on their own. Commercial-grade switch software from Microchip greatly simplifies product development for our customers, which is why Microchip is our top choice for industrial switch projects".
Denis Petronenko, the head of the telecom business unit at Promwad
Feel free to use our engineering expertise to design your own industrial or commercial-grade network switching solutions with real-time support. Contact us to receive an estimate and support for your project!