Promwad Telecom Department Has Gained Access to Realtek RTL9301-CG Devkit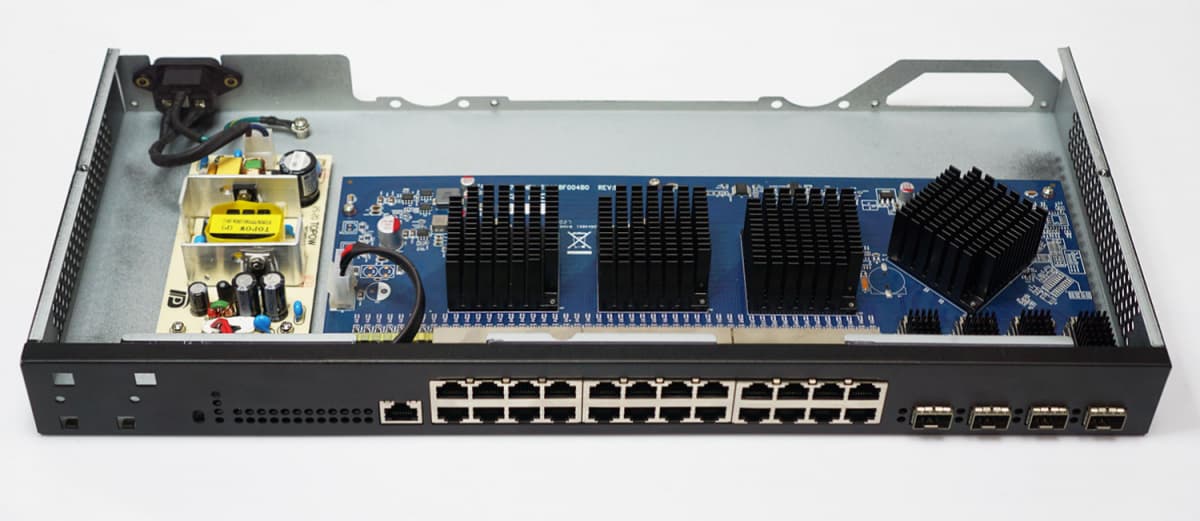 Our telecom department has recently gained access to the Realtek RTL9301-CG, a relatively new item from the Realtek managed switch controller portfolio. Its features allow its utilization in time-sensitive applications, Metro Ethernet applications, and other network access applications. So what are those features? Let's look it up in our article.
The Realtek RTL9301 is a Layer 3 managed switch with up to 24-port Gigabit and 4-port 10G Ethernet MAC. The product provides support for the Energy Efficient Ethernet (EEE) and connection with another RTL9301. That serves for the extension to 48 ports Gigabit UTP and 4 ports 10G FIB Ethernet transceivers via 4 pairs of 8 Gbps SerDes interface. 
The RTL9301 mode selections are:
24*10/100/1000Base-T + 4*10G Base-R;
48*10/100/1000Base-T + 4*10G Base-R.
Here is the list of general features:
800MHz MIPS-34Kc CPU;
Maximum 64 Mbyte SPI NOR Flash, and 1G-Byte DDR3 SDRAMs;
SGMII interface for connection with an external CPU;
4K-entry VLAN table for VLAN classification according to:
port-based capability
protocol-and-port-based capability
MAC-based capability
Flow-based capability
IP-subnet-based capability
Ingress VLAN translation capability
Flexible network topology architecture is achieved via:
Independent VLAN learning (IVL)
Shared VLAN Learning (SVL)
Both Independent and Shared VLAN Learning (IVL/SVL)
Double tag insertion and removal functions are implemented by:
16K entries in a L2 MAC table with 2-left 4-way hashing algorithm;
An independent 1K-entry Forwarding table for Multicast functions, such as IGMP snooping;
2K-entry VLAN/Ingress Access Control List (ACL) for:
L2/L3/L4 in IPv4/IPv6 protocols
Configurable actions: Drop/Permit/Redirect/Copy/Unicast Routing/Mirror/Logging/Policing/Ingress VLAN conversion/Egress VLAN conversion/QoS remarking/ VLAN tag status assignment
Broadcast/Multicast/Unknown-Multicast/Unknown-Unicast storm suppression function can inhibit external and internal malicious attacks
The RTL9301 (24-port Gigabit + 4-port 10G Ethernet MAC) functional block diagram you may see on the figure below.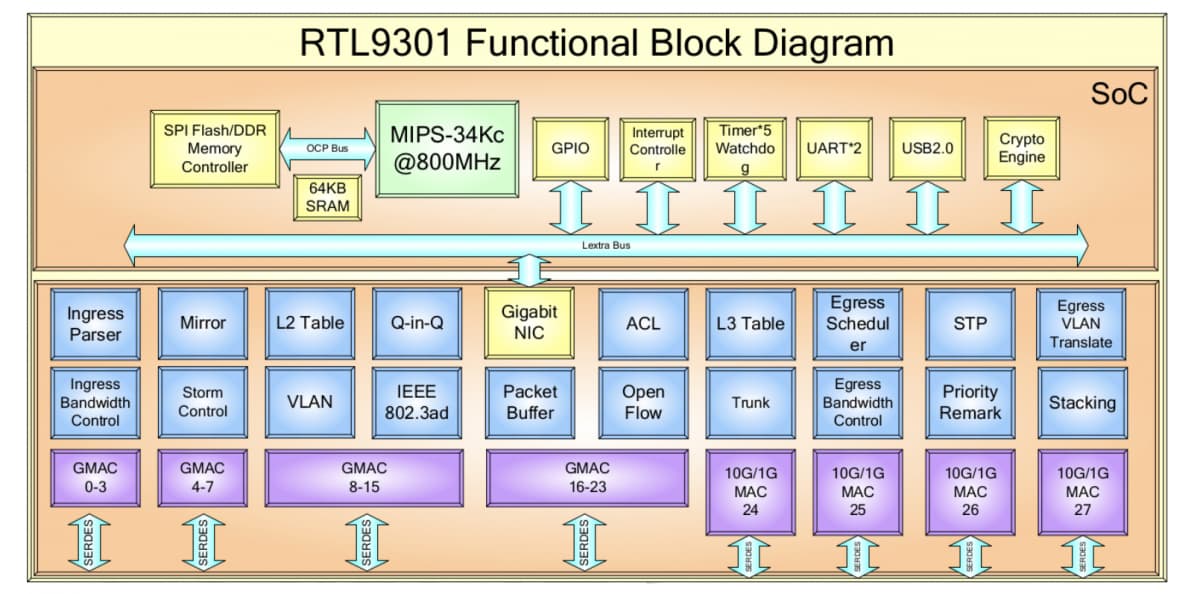 Figure 1. The RTL9301 (24G+4*10G) block diagram
Promwad engineers are ready for experiments on the way to design-wins on Realtek RTL9301-CG. Are you planning to design a highly integrated managed switch based telecom solution? Don't hesitate to contact us!