Promwad Showcases prplOS App with Multipath at prpl Summit 2023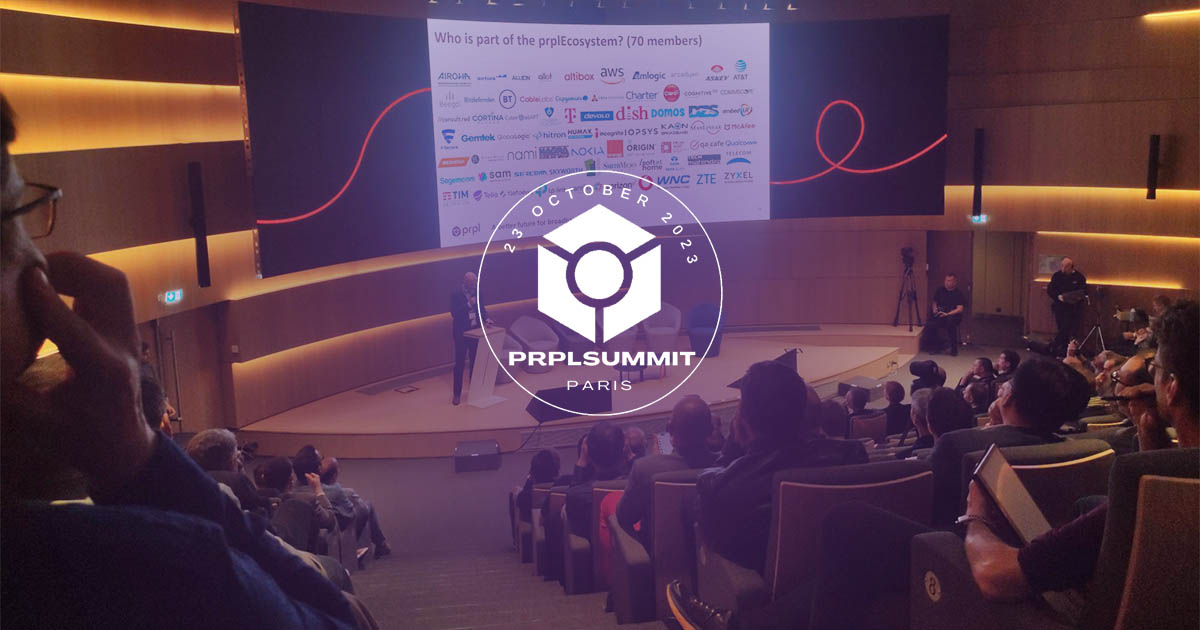 We presented our prplOS-based app with multipath and security screening at the prpl Summit in Paris. Now, our customers can use prplOS in their WiFi AP and routers as a better alternative to OpenWRT and enable new features via add-on applications.
On October 23, Promwad, as a member of the prpl Foundation, took part in its summit in Paris, France. The event was organised for service providers, OEMs, and engineering companies to show how solutions based on prplOS are changing the industry.
The prplOS has all the features of OpenWRT and supports network disaggregation, allowing telecom companies and service providers to choose optimal hardware and software from multiple vendors and ensure their compatibility.
We port prplOS to different hardware platforms and customise it to meet our clients needs so they can take advantage of disaggregation and other features. In addition, we offer our multipath application, which provides simultaneous connections over WiFi, LTE, and 5G with multiple providers.
These are the features that make an uninterrupted multipath connection possible:
traffic distribution for load balancing;​
bandwidth expansion;​
traffic redirection in case of failure.
Presentation of the prplOS application by Promwad at the prpl Summit 2023 in Paris: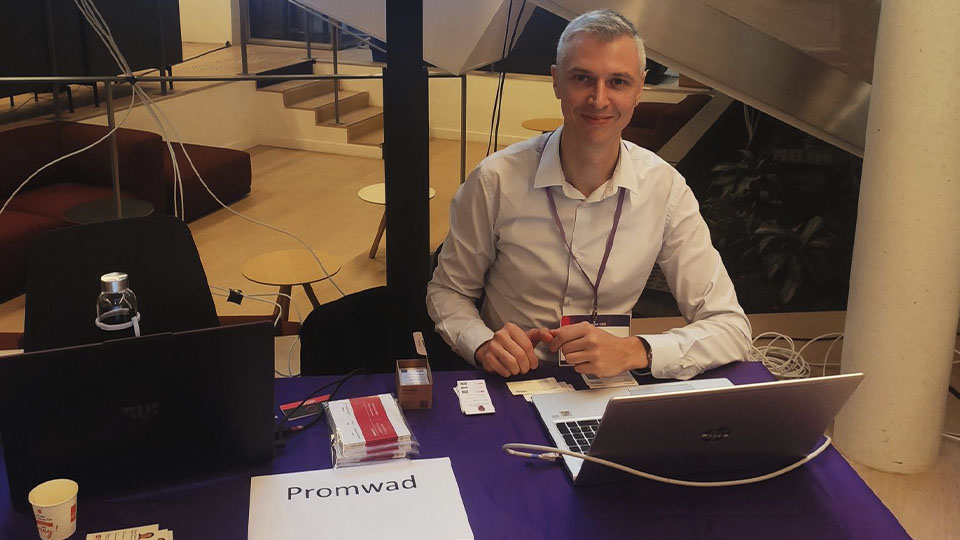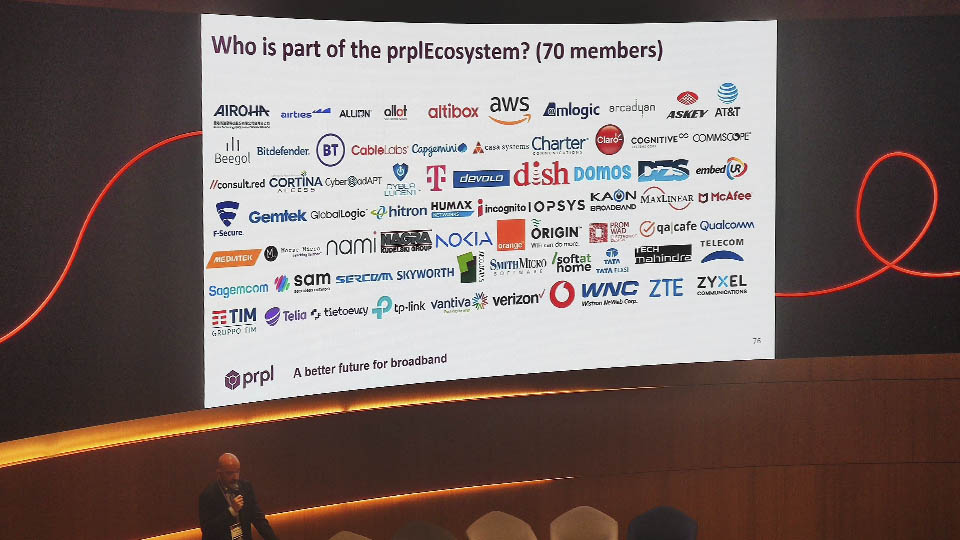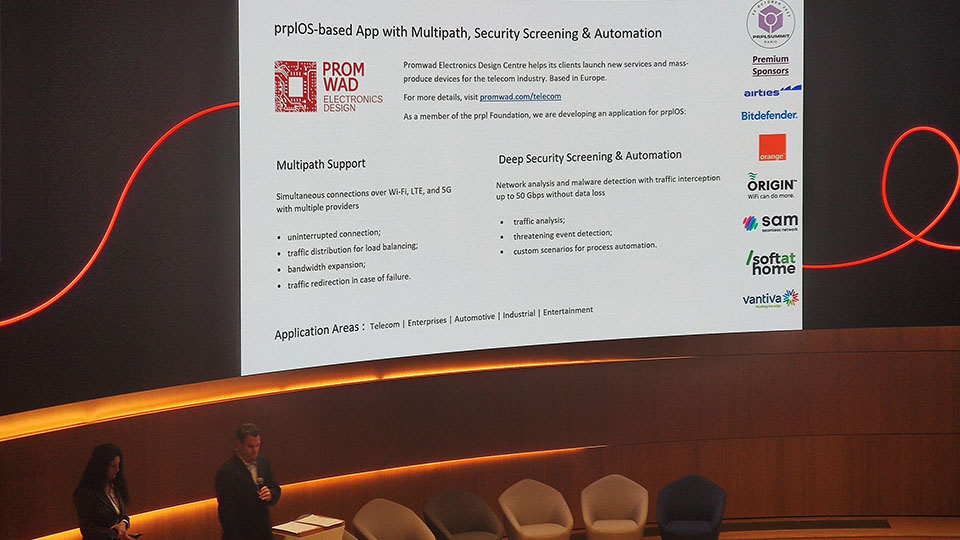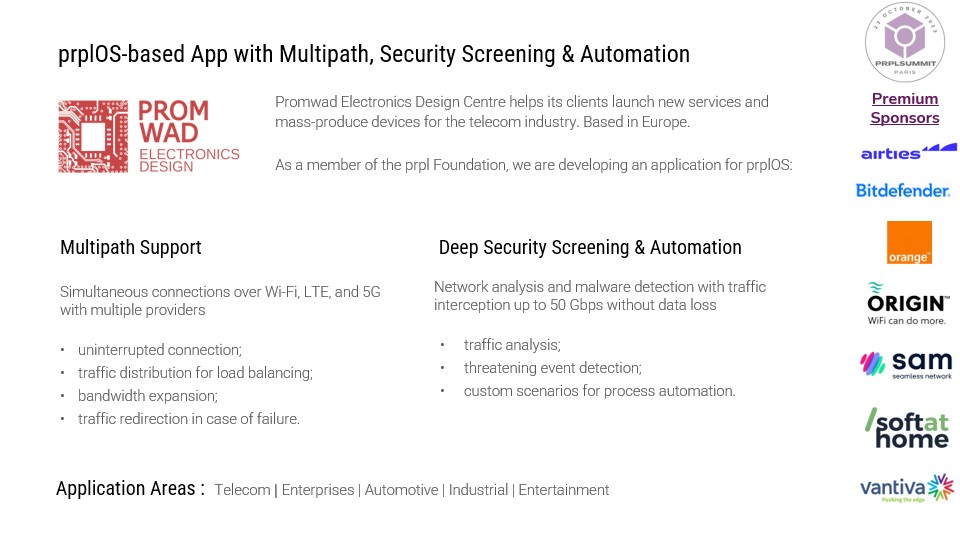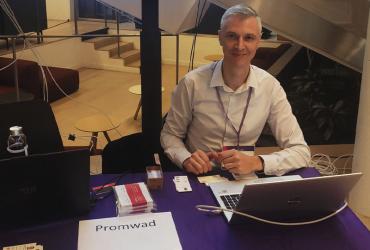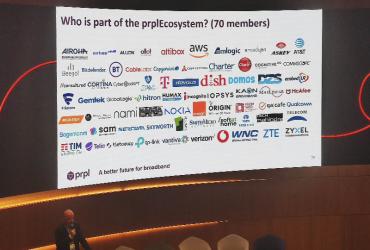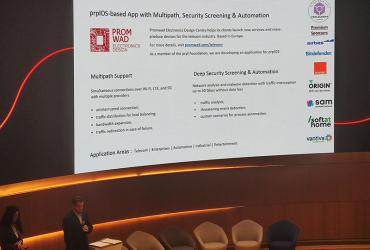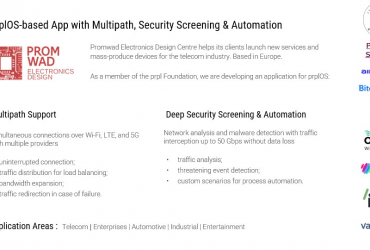 Here are some more features that our prplOS application has:
Bandwidth aggregation to notify users if there is a problem with one of the internet channels and reconnect to a working network.
 
Fast seamless switching for seamless switching between communication channels without disrupting the application. For example, switching during a video call is unnoticeable for users and occurs without delay.
 
Channel mirroring for simultaneous data transfer through multiple channels.
 
High-speed access for personal data for independent configuration of data storage by each user. Users can access their data externally despite power outages, cable damage, etc. This feature is useful for smart home applications.
 
High-speed access to CDN service helps to increase bandwidth.
 
Multipath for mesh networks for stability and higher bandwidth in the networks organised in a mesh topology.
 
Many thanks to the prpl Foundation and all the summit speakers! We are excited to be part of the community and create solutions that change the industry!
As a prpl Foundation member, we can access all the engineering documentation to provide comprehensive engineering support for prplOS-based client solutions and customise them to meet business needs.
Contact us if you'd like to learn how to solve your challenges in launching new networking services via access points or routers and with prplOS and extra applications.
Our Case Studies in Telecom