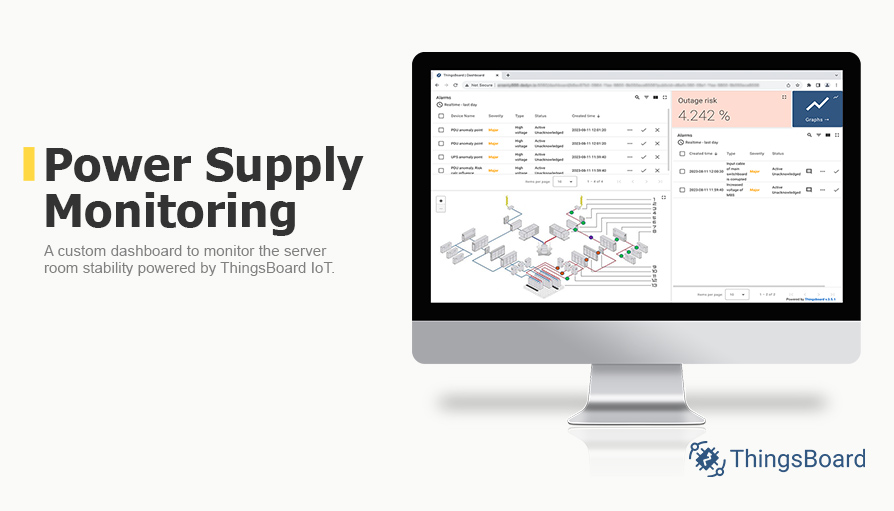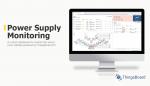 ThingsBoard Implementation for Power Supply Monitoring in Server Room
A European data centre with a dedicated server room.
Create a tool to monitor the server room power supply.
We chose ThingsBoard, an open-source IoT platform, as the main tool for implementing this project.
Our software engineers developed a custom dashboard using the intuitive ThingsBoard builder to visualise real-time energy consumption metrics, including voltage fluctuations and load changes.
Here's how we deployed the whole system:
We installed the ThingsBoard IoT platform on a dedicated server in the data centre.
Our client placed sensors connected to a ThingsBoard IoT gateway for data transmission in the server room.
We set up the MQTT protocol to send sensor data and used the basic ThingsBoard toolkit to create a dashboard with a floor plan and interactive points.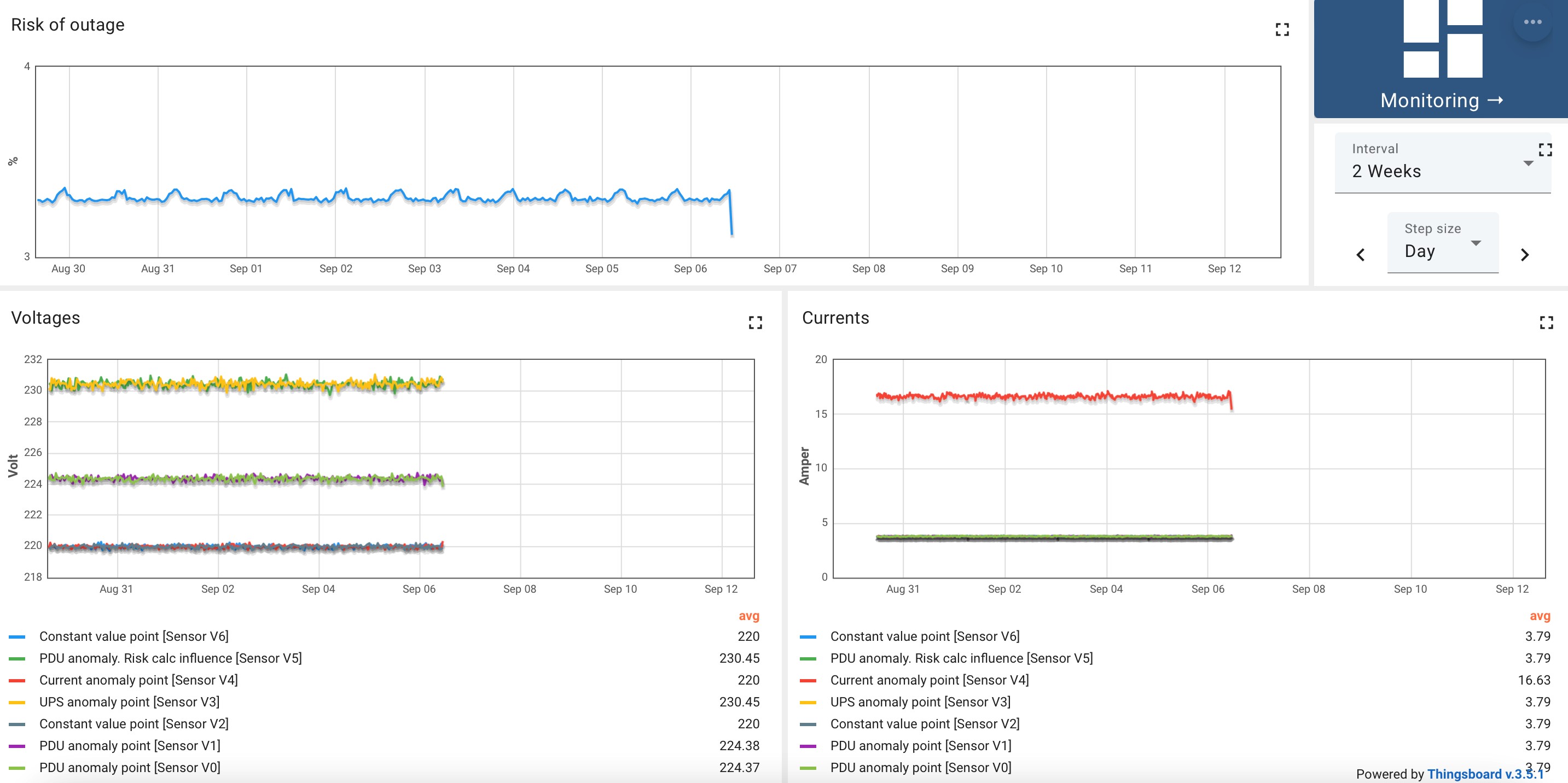 Figure 1. Real-time voltage and current data for assessing the risk of outage
We also configured an alerting mechanism to trigger notifications in case of abnormal power readings or fluctuations exceeding predefined thresholds. Anomalies were logged, and relevant notifications were displayed as a separate widget on the main dashboard.
Our client received a reliable cloud-based tool for real-time remote monitoring of power grid parameters.
The designed system based on ThingsBoard helps prevent equipment failure, avoid repair costs, boost operational efficiency and facilitate data-driven decision-making. In general, the solution contributes to the stability and prosperity of the business's IT infrastructure.