Promwad Attended the Integration Partner Days at Hilscher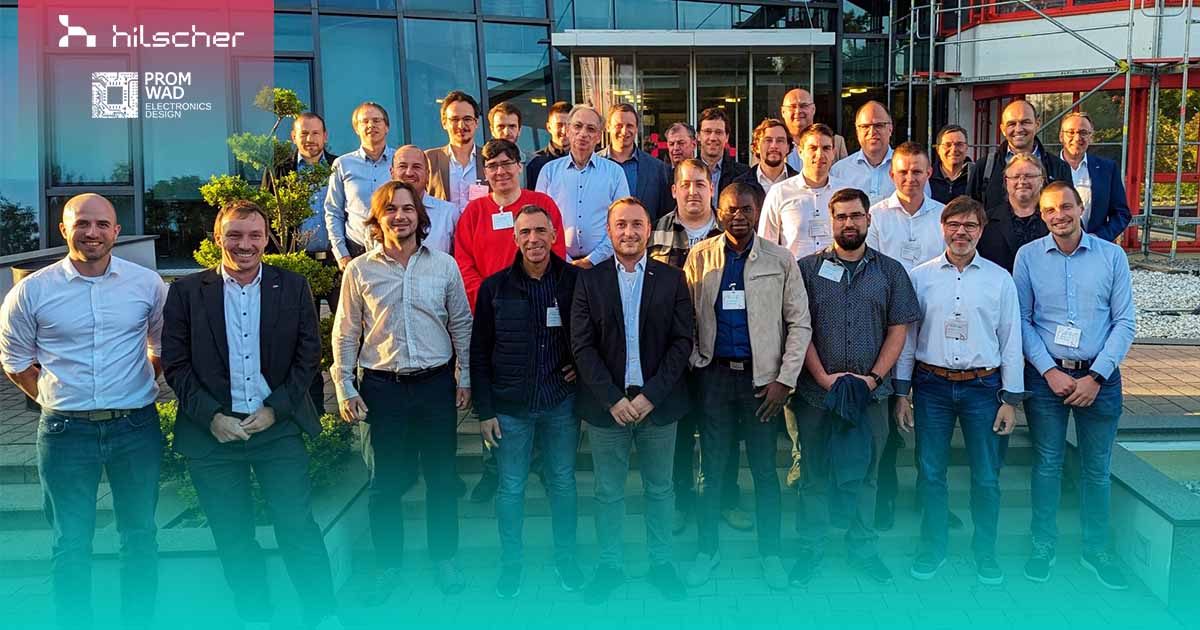 On October 10—11, we joined Integration Partner Days to share case studies, explore industry trends and discuss joint innovations in industrial automation with our partners. The meeting took place in Hattersheim, Germany and was organized by Hilscher, the leading technology and solutions provider in industrial communications.
Promwad became an official partner of Hilscher at the beginning of 2023 to implement custom engineering projects based on the Hilscher netX IC family for industrial communication networks. The netX chips are easy to integrate, they support most of the industrial communication standards, such as EtherCAT, PROFINET, PROFIBUS, Modbus/TCP, CANopen, EtherNet/IP, DeviceNet, Sercos, CC-Link, etc.
Now, the Promwad engineering team is working on the first design based on this platform, EtherCAT and other certified industrial protocols.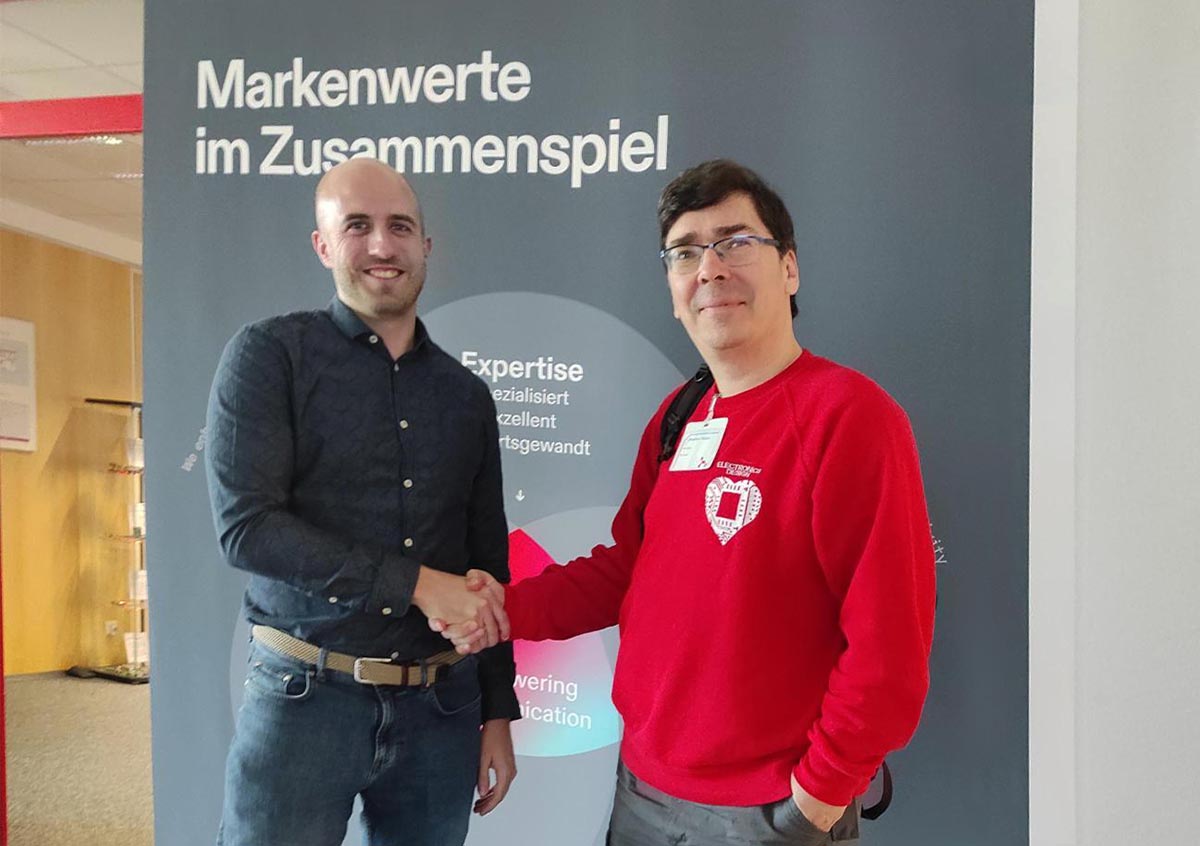 Partnership manager at Hilscher Oliver Heidl & co-owner at Promwad Ivan Kuten
Hilscher's innovation team noted 40+ different industry trends, and some of them are in line with our competencies in industrial automation and robotics:
Smart building automation systems. Commissioned by our client, we develop hardware and software solutions for building automation systems with integrated control for access, elevators, energy consumption, water leaks and drip irrigation systems.
Robotics Design. Our engineers develop industrial robots, AI-powered robot software, and motor control devices.
Emerging Tech. We apply the latest technologies that ensure the efficient operation of our customers' solutions: time-sensitive networking, WiFi-6, digital twins, 5G, and others.
Cybersecurity and a safe environment, one of the key aspects of the whole development cycle for us at Promwad. We help our clients to ensure security with IoT sensors and predictive maintenance solutions. European cybersecurity legislation was mentioned several times by the meeting participants, specifically the European Cyber Resilience Act (CRA) with the cybersecurity requirements for hardware and software products placed on the EU market.
"Attending such a partner day gives a valuable network, establishes more trust in partner relations and finally leads to more joint opportunities and collaboration", — says Ivan Kuten, technical expert and co-owner at Promwad.
Many thanks to Hilscher Gesellschaft für Systemautomation mbH and all the attendees for organizing and participating in this insightful event!
Please let us know if you need any engineering support for your automation or robotics system — a hardware or software one!
Our Case Studies in Industrial Automation