From Healthcare to Construction: Promwad Boosts Businesses with Wearable Devices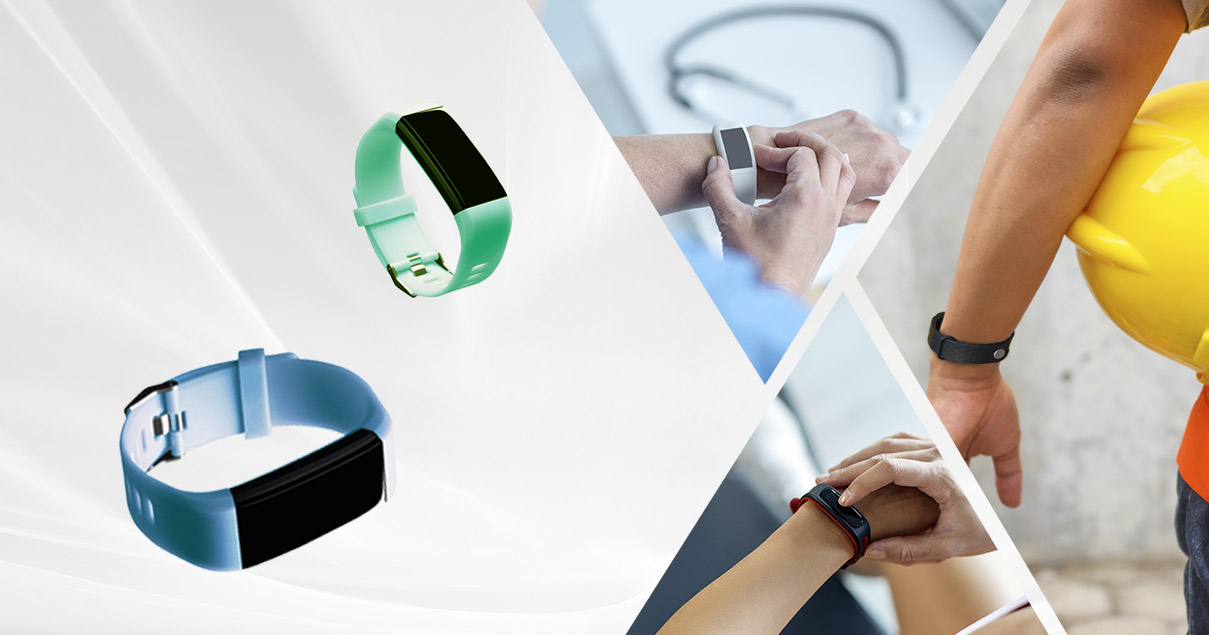 Our engineers have expanded the application areas of smart wearable devices beyond MedTech. Now, we help our clients in a wide range of industries — from construction to retail — to use their branded wristbands with mobile apps for time tracking, security, process automation, etc.
In 2022, the majority of the global wearable devices market volume — almost 50% — was taken by wrist-worn devices. They are used not only in the B2C segment but also adapted for the B2B segment in retail, manufacturing sites, hospitality businesses, and many more industries. There are many ready-made software and hardware platforms available on the market; and they can be customised to meet specific business needs.
Wearable devices provide real-time security monitoring, fast and easy communication, track health and location data. These features can be relevant to various industries and niches, helping save resources and improve business efficiency.
Promwad helps its clients choose the optimal wearable device and software, considering their budget, required quantity, and application area. We can design a device from scratch, but in most cases with wearables, the fastest and most cost-effective way is to use a ready-made solution.
We research the market and select devices that match the customers' requirements, apply their brand on wristbands and packages, integrate custom software and ship ready-to-use products worldwide. Here are typical tasks we solve in customising off-the-shelf solutions:
development of web and mobile applications based on iOS and Android;
integration of server software for inter device-communication and secure cloud storage;
building infrastructure for collecting, transferring, and processing data.
We described each stage of such projects in detail in the article on fitness tracker customisation within a white-label model.
Our clients are not only representatives of mature companies but also emerging projects that develop software for wearable devices or introduce their non-trivial use in a particular industry. For such projects, we customise devices and create MVPs, which can be used to demonstrate the idea and attract investments.
Functions of Wearable Devices for Various Industries
Here are the most popular features of wearable devices that help our customers solve their business challenges:
Employee location tracking system for security and access control. A wearable device can act as a geo-fence and respond with alerts if there is an attempt of unauthorised access to restricted areas in production or data centres.

Implementing such features in wearable devices for healthcare enables patient monitoring in psychiatric hospitals or drug treatment centres.

In addition, accurate geolocation data on construction sites or in production facilities ensures the timely arrival of emergency assistance in the event of injuries.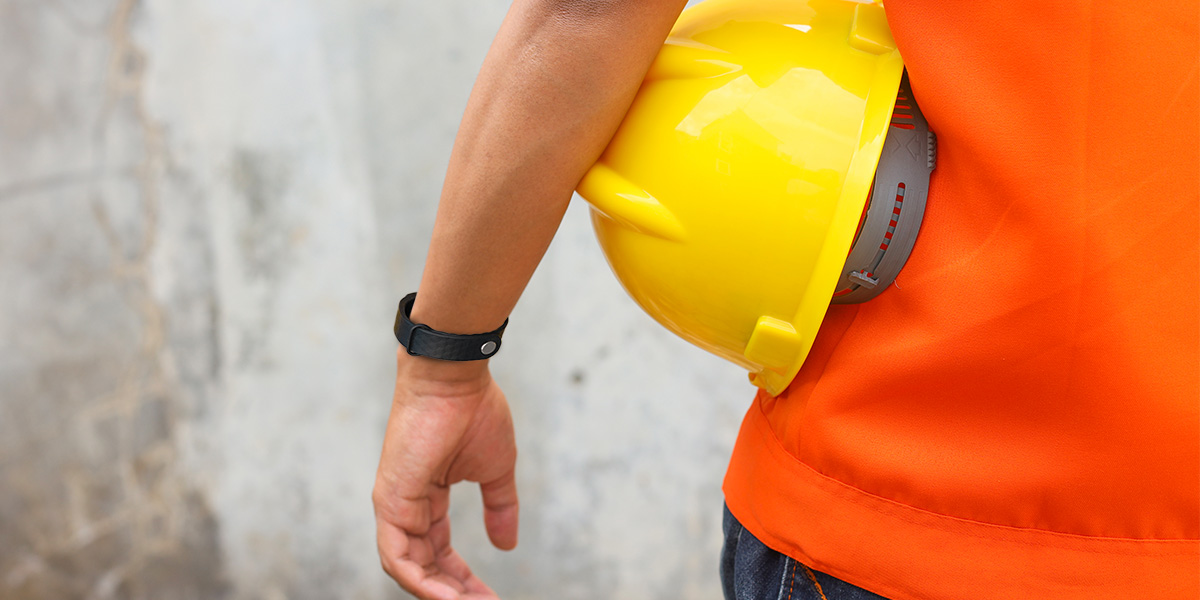 Ensuring life safety. Custom trackers for health tracking reduce the number of injuries on construction sites and in hazardous industries. Here are some possible use cases:
instant SOS signalling and fall detection;
monitoring toxic substances in the air (we connect wearables to sensors);
recording standard physiological indicators: pulse rate, blood oxygen concentration, and body temperature.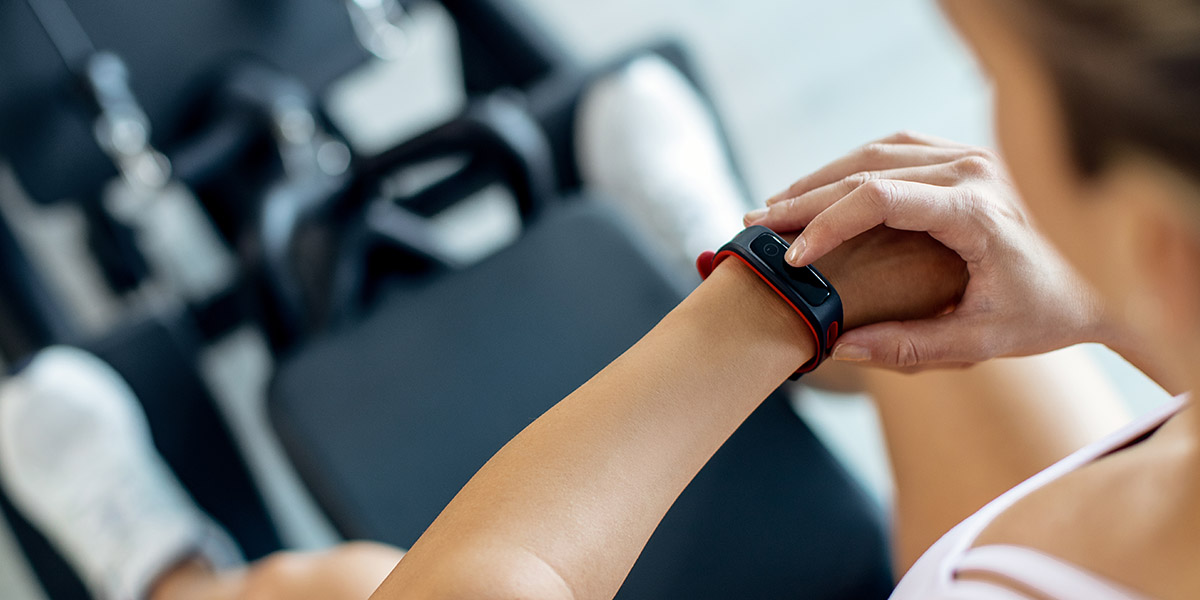 Time tracking: wearable devices simplify time management and allow employees to easily mark the beginning and end of their shift while managers collect, process and store this data.
Fast and user-friendly communication is essential when working in challenging environments or situations where a delay of seconds is critical. Here are some examples of how wearable devices simplify communication in healthcare organisations, stores and hotels:
Notifications to employees when items arrive at retail groceries.
Notifications of service needs from hotel guests.
Sending medication or procedure reminders to patients who are undergoing treatment or post-surgery recovery at home.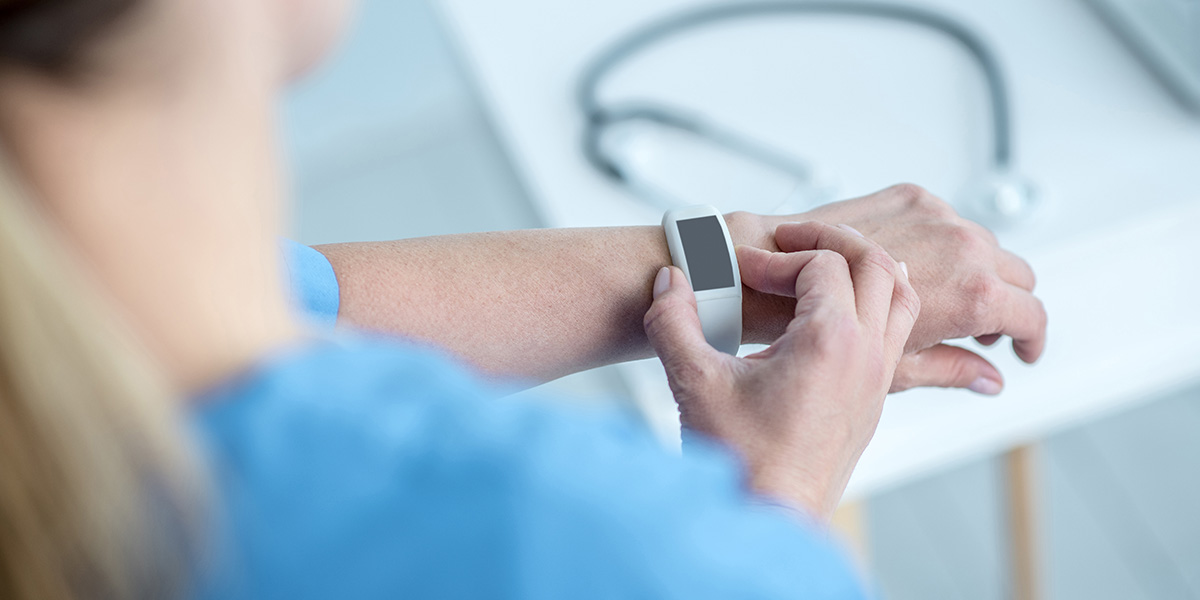 Despite the seemingly overheated market for smart wearable devices, particularly wristwatches, this segment has great potential. In most industries, human safety, physical well-being, and time tracking are essential; and wearable devices make these tasks much easier.
Wearables can be quickly implemented in any industry, and this process is well-developed in Promwad. We can design a new device according to your technical requirements or use ready-made solutions and launch white-label production.
Tell us about your project, and we will choose the best smart wearables for your business.
Our Case Studies in Industrial Design